Hi, this cuties dad is a silver double laced barnevelder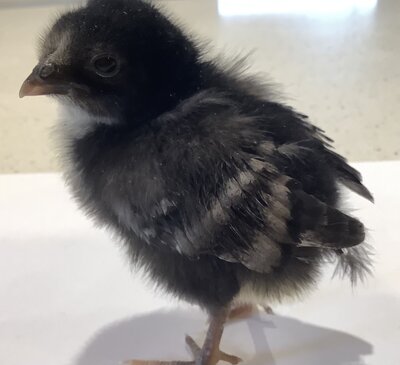 ,
Mum is speckled Hamburg... not sure if her groundcolour is silver, lemon or gold?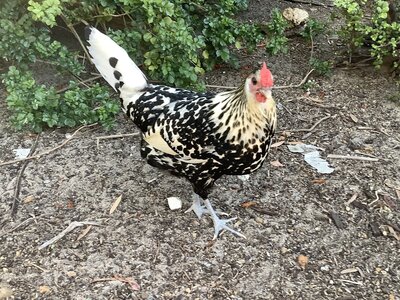 Curious how you'd describe the chicks down.. is it birchen? How you think it will grow out... got any pics of what partial spangled looks like? And do you think it will retain this grey kinda groundcolour, or would you say it's silver? If I keep crossing with my dl barnies will I be able to fix the lace, legs, shape and comb later? (Yeah I know, practically everything to fix) what do you think it's genotype is? Thanks!