We had a lovely snow day today.
Lovely because I went to work yesterday & didn't have to scramble to find a sitter or drive anywhere today.
We made some crafts, cooked an EVIL cake - Dolce De Leche with Salted Caramel Buttercream - and hung out with the ducks in the snow.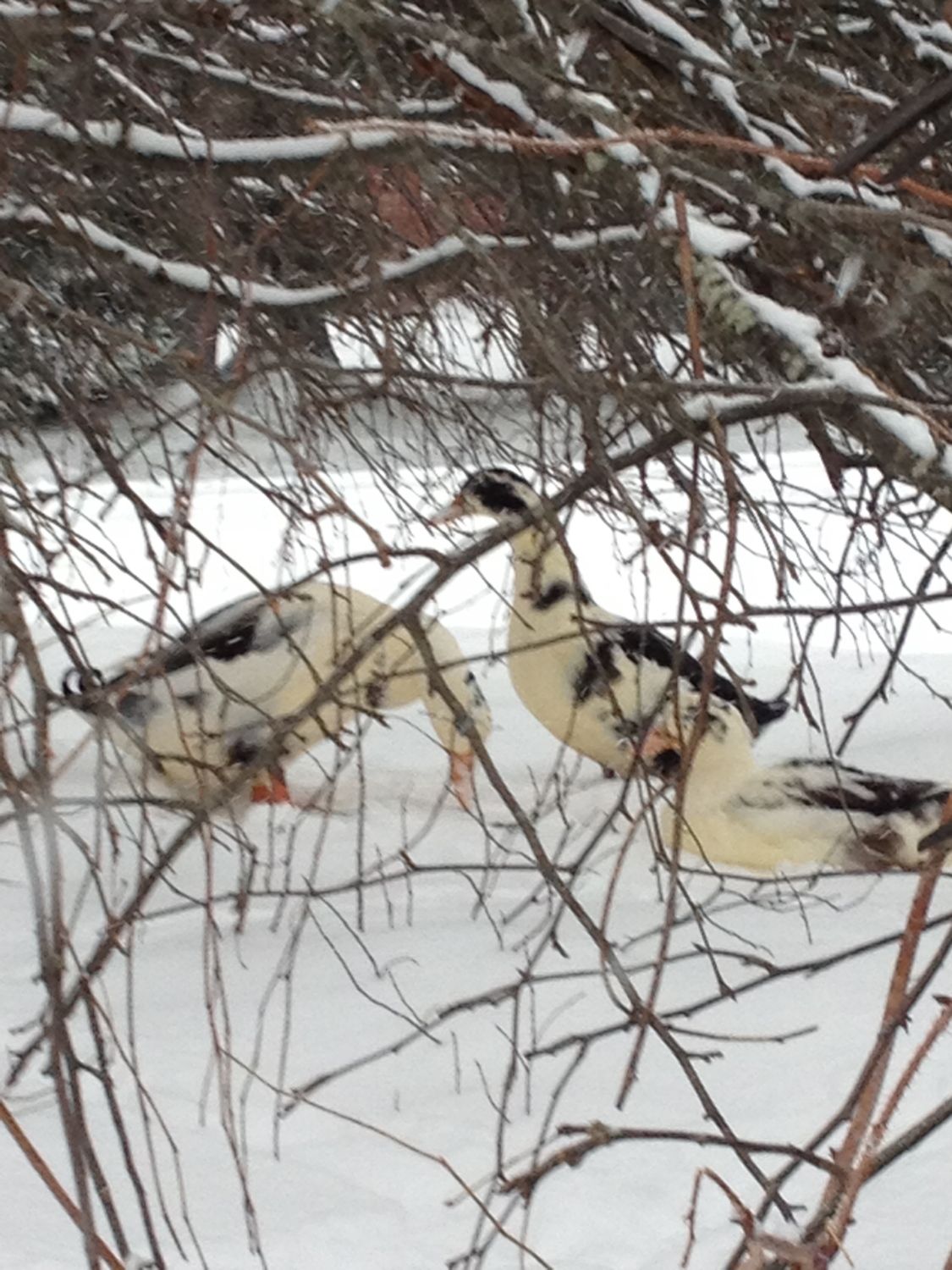 Under their favorite tree.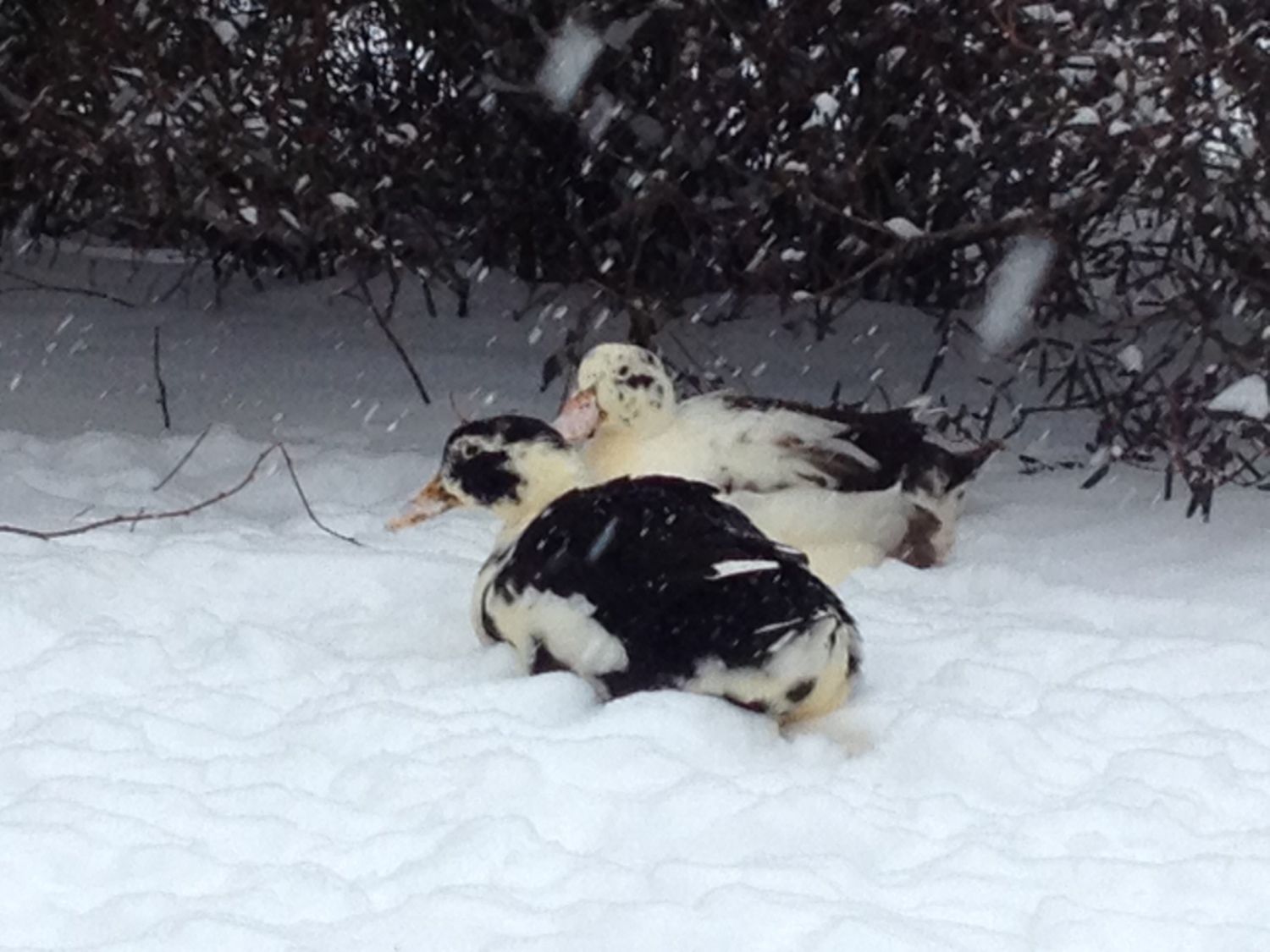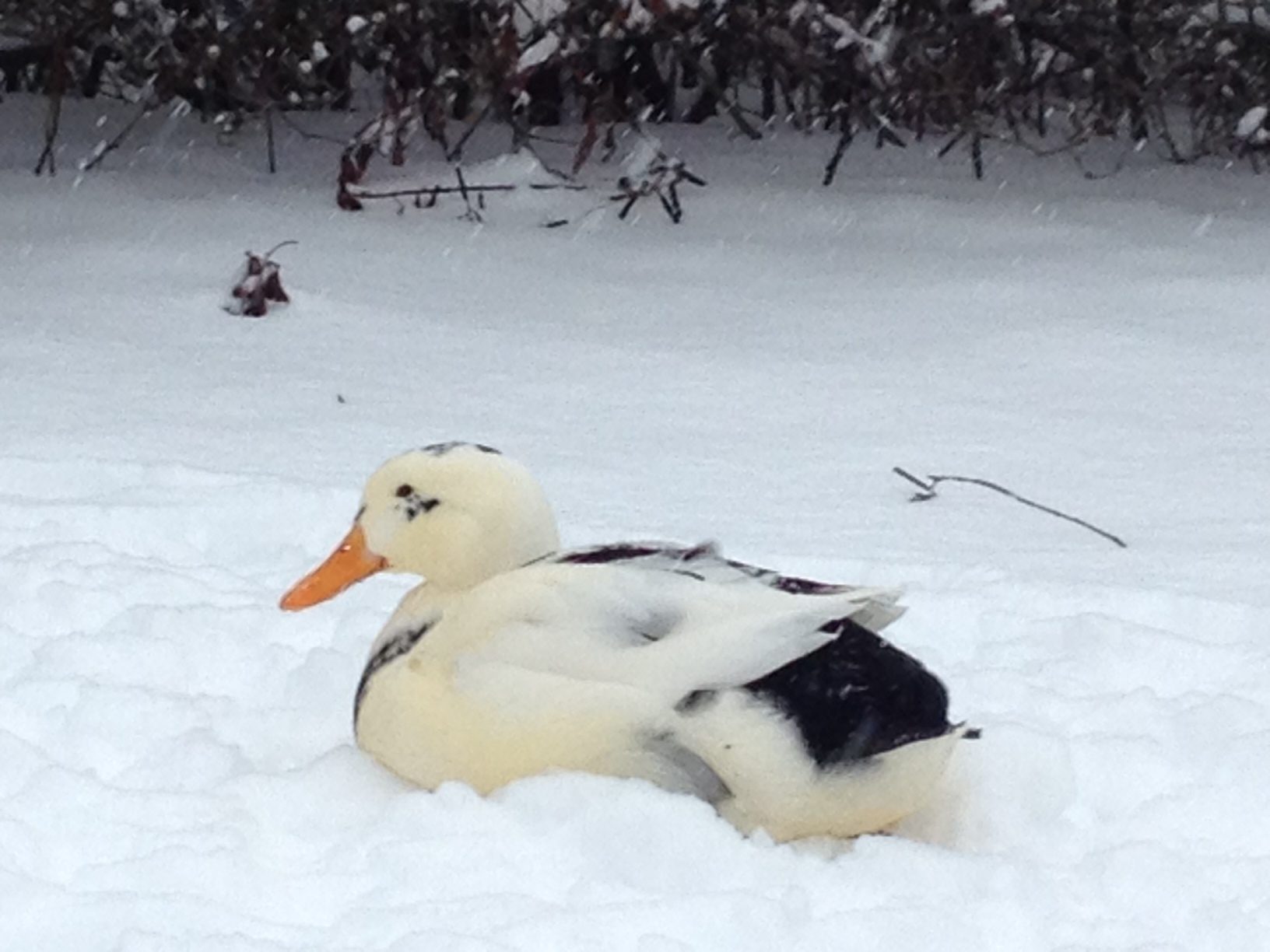 I had just filled their pool with warm water, but they spent hours out in the yard. Mr. B. seemed to really enjoy dunking his head into snow drifts like they were his water bucket.
No real point to my post, just celebrating a joyous, productive SNOW DAY!
Last edited: