So I have this cute little shed in my backyard.......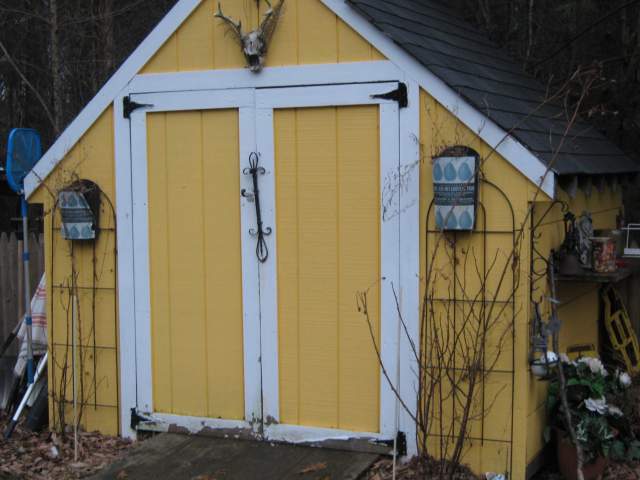 And since my babies are now a week old, I figured that I better get moving on finding them some new digs.....the shed was full of lawn tools, pool supplies, kids sports stuff....so I cleaned it out today,
and dear hubby and I decided to build some nest boxes. The nest boxes are about 12 inches deep by 14 inches wide, and about 13 inches high...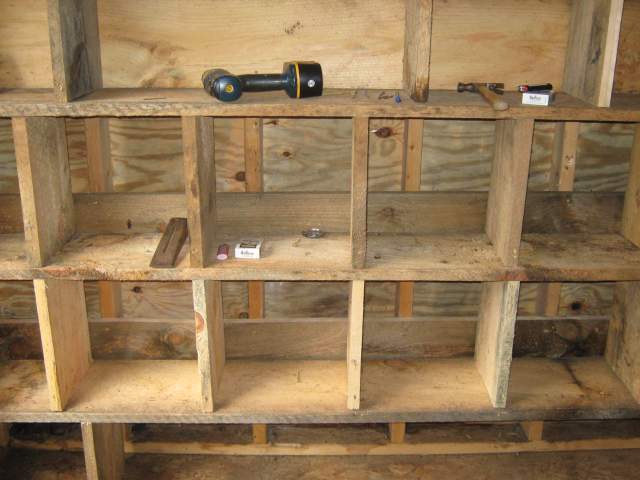 they are almost done...we also added a board across the front to keep the eggs from from rolling out. I know it looks like a lot of nest boxes, but I have 40 babies in my brooder, and I don't want any squabbling over nest space.....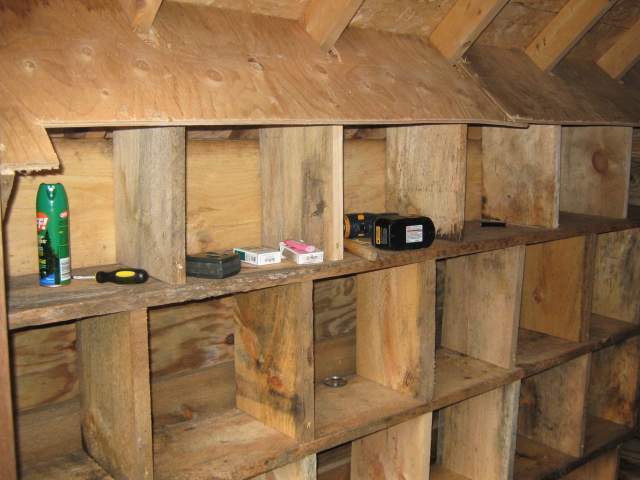 Next week we will start on the addition to the chicken house. Currently it's only about 8x8, not enough room for my girls. I will be adding two windows to the south side, and the addition will be off the back, the east side. The run will be approximately 10x50 off the south side....stay tuned for updates!