Hi, all! I would appreciate your help with the following:
Is the following a brown Cayuga (if there even is such a thing), a Buff Orpington duck, or a Campbell? I simply assumed this duck was a brown Cayuga, but then I was reading a profile of the Cayuga, which indicated that breed comes only in the one plumage.
Are the two ducks in front in the following pic Cayugas or another breed?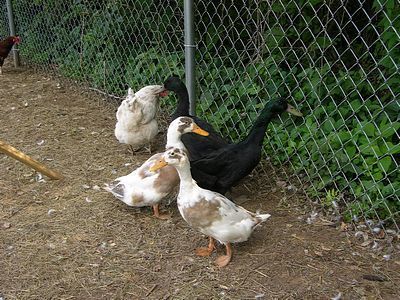 Thanks, Kerry
Last edited: