Thought I'd ask the experts on what breeds / mix they thought these guys were. All of them I bought when they were 1 week old at a local farmers market. I was told they all were red star sex links / RIR (or production reds).
This is "Pretty Boy Floyd". I'll have to get a better pic of him. He is very colorful. Red star?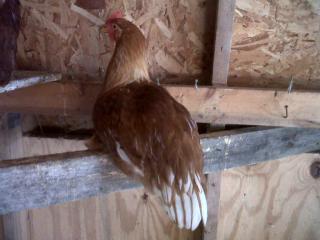 This is "Spencer."
These two guys don't have names. I'm trying to find new homes for them, so I try not to name them if they will be leaving me.
He is pretty cool with the "polka-dots" on his belly.
Lastly, but not least....