I have a few five week olds here that I am starting to think snuck by the pullet puller!
Take a look and let me know what you think. I tried my best to get good pictures but they didnt all cooperate with me.
First up is Tiny. Smaller of my two RIR's but the cone is more dominant than the others...
side view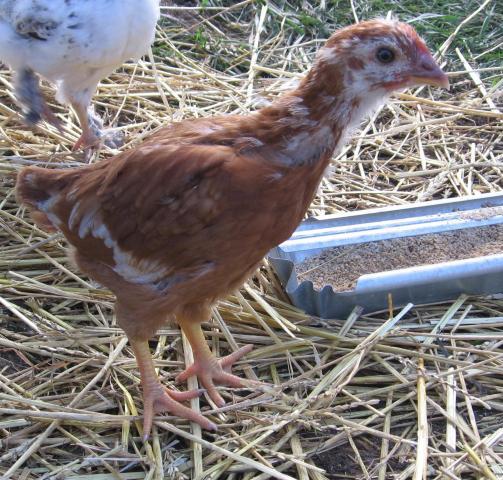 standing next to Bossy Britches... Tiny looks like a dwarf next to her!
The next bird has no name as of yet, I have 5 that all look alike except for this one is bigger than the rest and the cone looks different,
Front view... he's alittle camera shy and I had to sneak up and get the ones I did...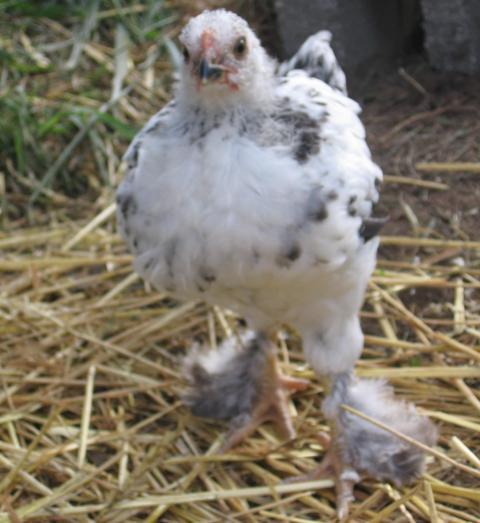 Eating next to one of the look alikes....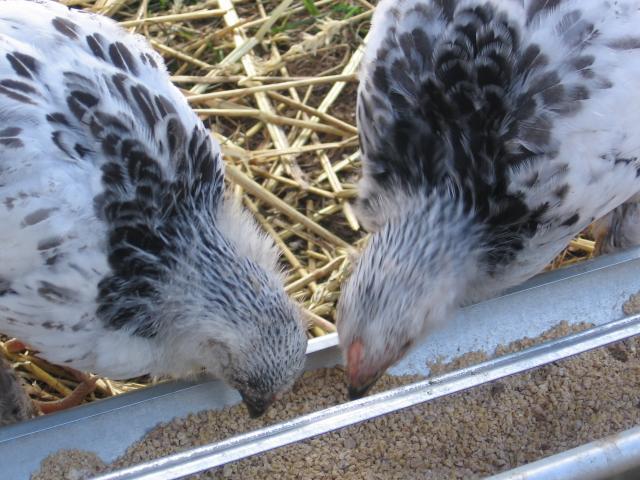 Finally this is Diego. He is my favorite, adventurous and chases off the others so he can cuddle with me when I spend time in the run with them.
side view..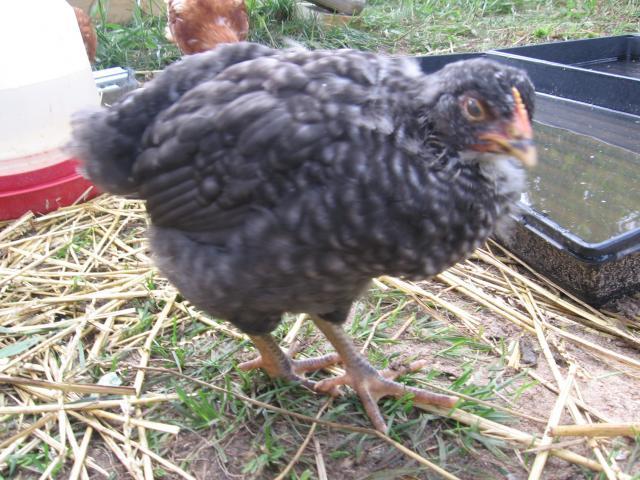 Head shot..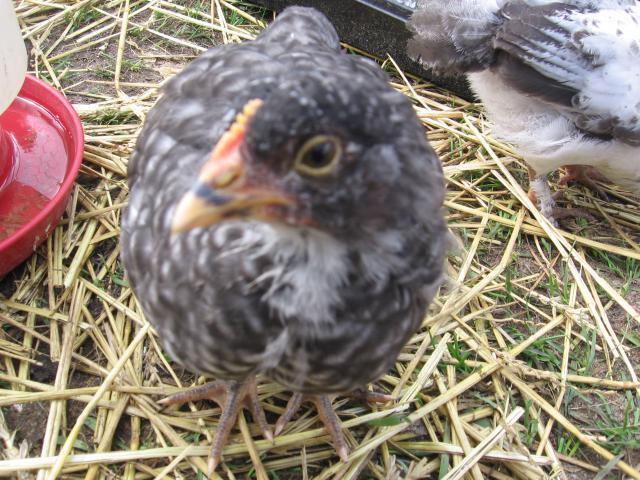 No matter what Diego stays....