About 3 weeks ago I managed to bring home a couple of bantams to add to our flock. I "thought" they were both cochins? but now I'm absolutely not sure, so I'm hoping the chicken experts at BYC can identify them for me. The rest of the group is now about 8 weeks old and these two little one aren't too far behind; maybe they're around 6-7 weeks or so. I'm wondering if I should try to find another couple of these (whatever they are) as the little fuzzy one seems to off by itself quite a bit. Do singles get lonely or picked on more? The other bantam (the reddish one), seems to just follow the rooster'y one around all the time and doesn't seem lonely at all.
Also, I'm pretty sure that one of our Ameracaunas is a roo. This one's been kinda roosterish from the get go and is sure herding everyone else around now. I've posted a pic of this one too, just for confirmation? Haven't quite figured out whether we should keep him or no. Luckily there are no rules about roosters where we live, but I don't know behavior-wise if it's good to keep him?
So ... these first two photos are of the little bantam that's kinda silkie looking? Mostly a mottled buff color with a topknot and some dark markings on the wings:
And this is the other bantam; she/he has a few feathers on its lower legs but not too many: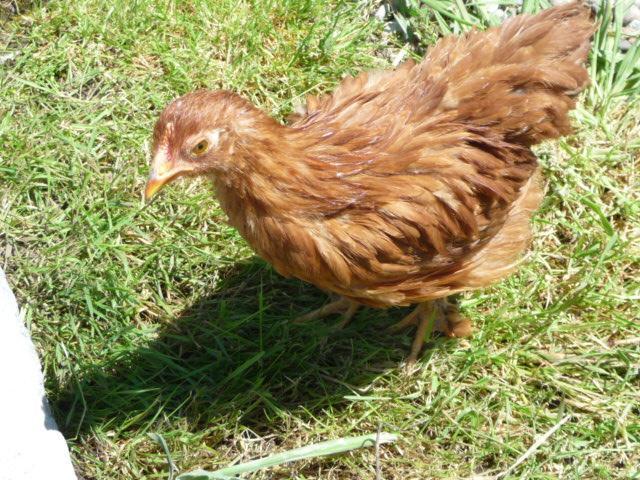 And this is the one that sure looks like a rooster to me: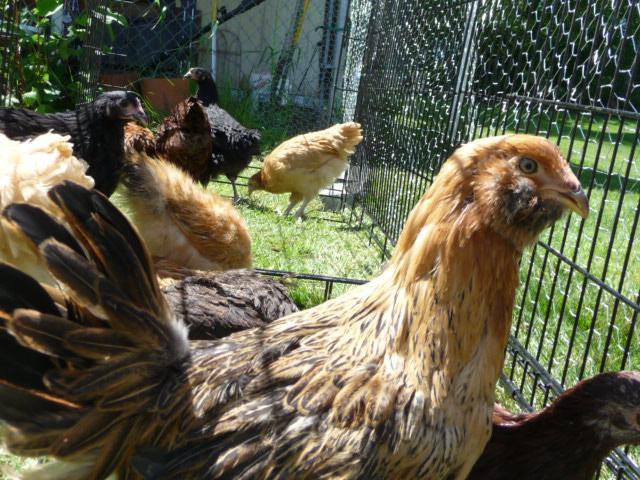 What do you think?
Last edited: