The Chicken Chick[IMG]emojione/assets/png/00ae.png
10 Years
Oct 18, 2009
6,121
93
301
These are our three bantam Cochin Frizzles, that are nearly 12 weeks old. Any educated guesses as to their genders? Thanks for the input!
Monica, Rachel & Phoebe: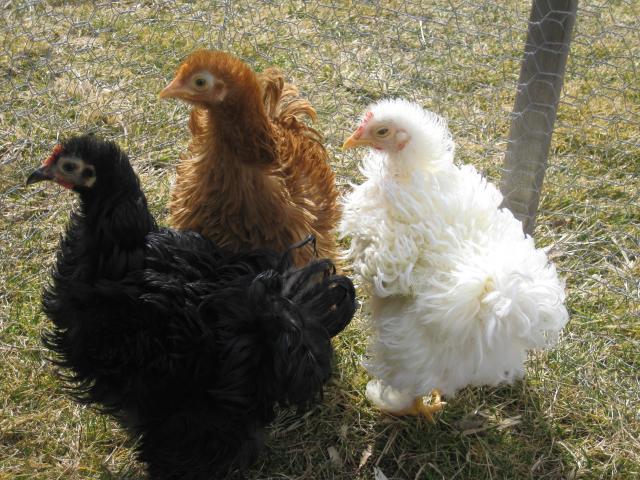 The verdict is IN! All three Frizzles are HENS!!!! At 28 weeks old, the last of the three girlz dropped an egg today, hooray!!!!!
Last edited: