Jun 12, 2018
2,393
6,321
431
I have been in the middle of a late late hatch all throughout this past weekend. But I have two ducklings that survived over 24 hours that are very tiny in comparison to the very first duckling that hatched. The other two small ducklings didn't survive past 24 hours past hatch.
what can I do to help these two ducklings get built up more. The one I saw eating and drinking last night they have pooped. I just am trying to figure out the best way not to loose two more ducklings.
These pictures are taken with them standing in a seresto collar container so size difference can be seen easily. These two only hatched a day a part.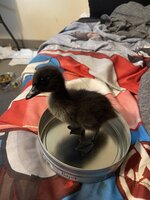 hatched Friday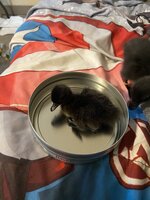 hatched Saturday
Looking for any answer or solutions I can come up with.