Have to pullets that I am unsure of.
The first is about 7 weeks old (i got here a 5 weeks). She is black with silver mixed in. She has black feet with feathers on the outer toes. She also has a black tipped nose. She is very calm and relaxed. She also hasn't chirped since Ive owned here but sounds more like an adult hen with her faint clucking. If i had to guess i would say she might be some type of Maran.
The second pullet I got when it was 4 weeks and is now 7 or 8 weeks old. I got her from a local guy who said she was a buff oprhington. When she was a chick she did look like the other buff's but now she doesn't. She is a light tan starting in her mid section to her tail and from the head to mid section she is a darker brown. She has no feathers on her feet and yellow legs.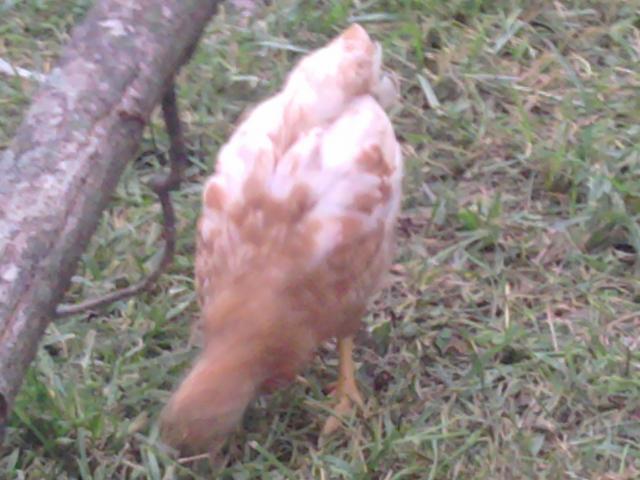 I sure would like to know what these chicks are so any help will be greatly appreciated and I'm glad to join you all here at BYC.
Last edited: