It is the mixed color cockerals I don't know about. I can figure out buff, black, and white obviously, but the ones that are gray, yellow, and white, I'm just not sure about.
I know you can have Wheaten, Blue Wheaton, Wheaton Splash, and Blue Wheaten Splash, but I can't figure this out.
There are 3. One is darker, one medium, and one light bluish.
One in front is the medium; in back is the light one.
Darkest one rear left; medium one rear right; light one in front.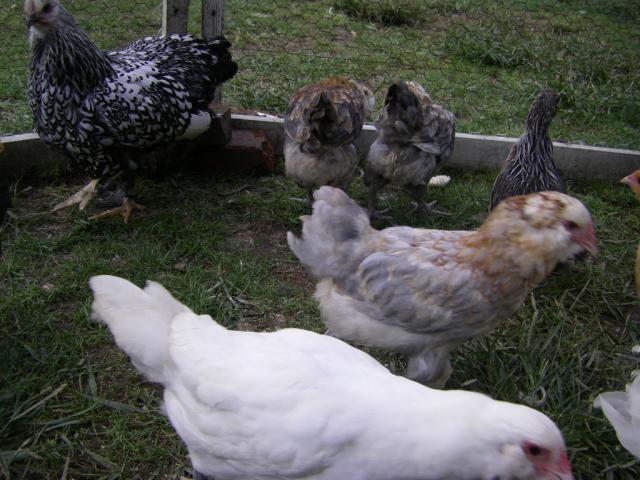 Light one in center; darkest one off to the right.
Medium one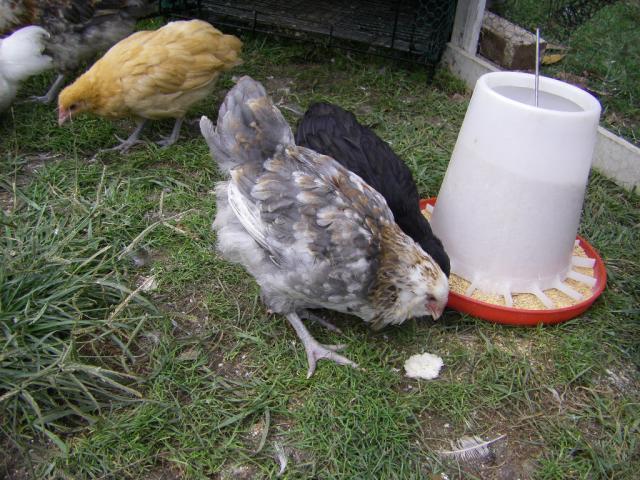 Darkest one
Light one in front, darkest one in back