Mar 25, 2009
1,533
35
181
This little bantam hen started out as a silvery white solid chick. Now she's one year old. At first glance, she appears to be a plain gray pigeon strutting around with our chickens, but the more I look at her, the more zombie'd I get, mesmerized by her silvery, coppery, brassy multitude of colors. She's a little like an old calico quilt! Is there a name for this color pattern?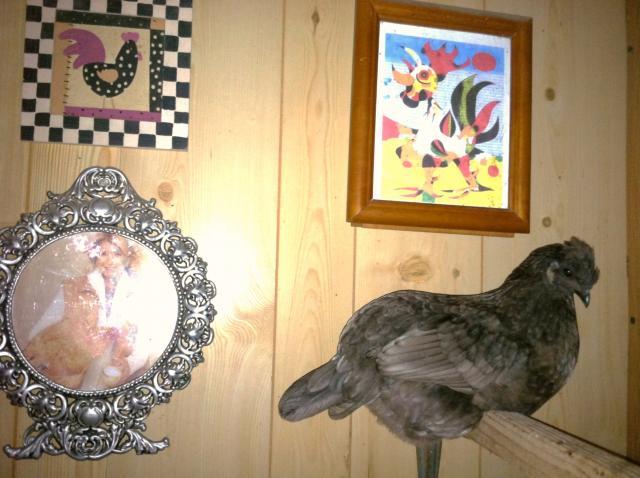 When she's broody, and all puffed up, she looks like an angel!
I took all these pics on my iphone this afternoon, and she's missing quite a few feathers, our chickens have started their annual moult. Usually, her tail is rosecomb and blue. Its grey, but irridesces baby blue.
Last edited: