Hello
Well.. a couple months ago I sent my wife to get our first batch of chicks. I gave her general guidelines of what to get based on all the reading I was doing here and other places. She came back with 5 straight run RIRs and 5 Golden Comets (pullets). All looked healthy and normal except 2 of the "Golden Comets" were white. Now that they've gotten a bit older it's very obvious that they are not comets (what I figured from the start).
So.. Can anyone ID these girls based on these crappy pictures from my overpriced cell phone

? I would up some better pics but my dog seems to have acquired a taste for camera cords as of late.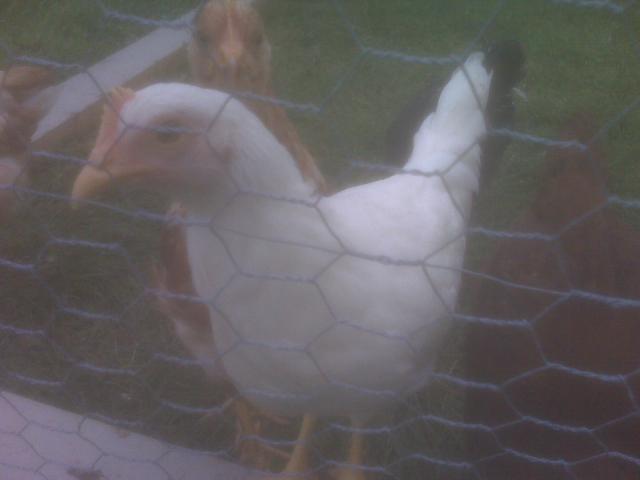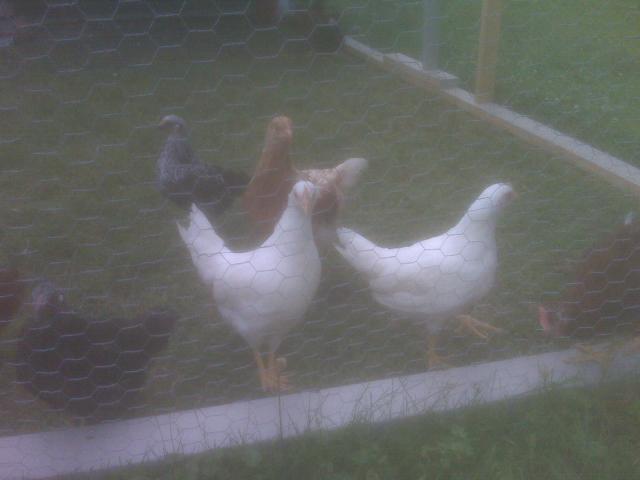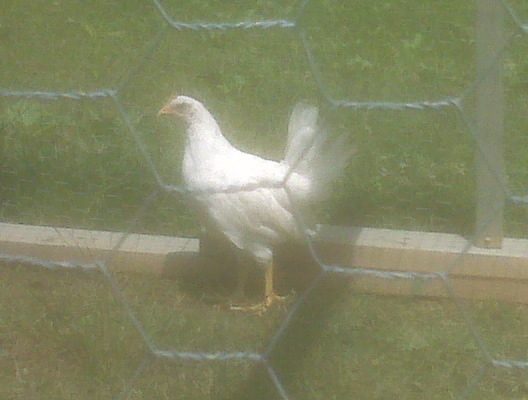 I was leaning towards Rocks or maybe Giants just by how the back and tail look but I tend to overlook the subtleties. Also, they are not growing as fast as the comets - not a huge difference, just not as full looking. If they were Jersey Giants I figured they would be outgrowing the other chickies. They are in the neighborhood of 9-10 weeks in these pics.
Thanks
eta: age
Last edited: