Good morning everyone! I've got 3 ducks, can you tell me what they are? I'm thinking the large yellow one is a pekin and the other two are welsh harlequins. Also, they are 2 weeks old and starting to get a few feathers in. When can I put them outside? Highs are 80-95 with lows no lower than 55. I've been putting them out during the day but bringing them in at night.
This is Lily (pekin?)
Victor (welsh harlequin?)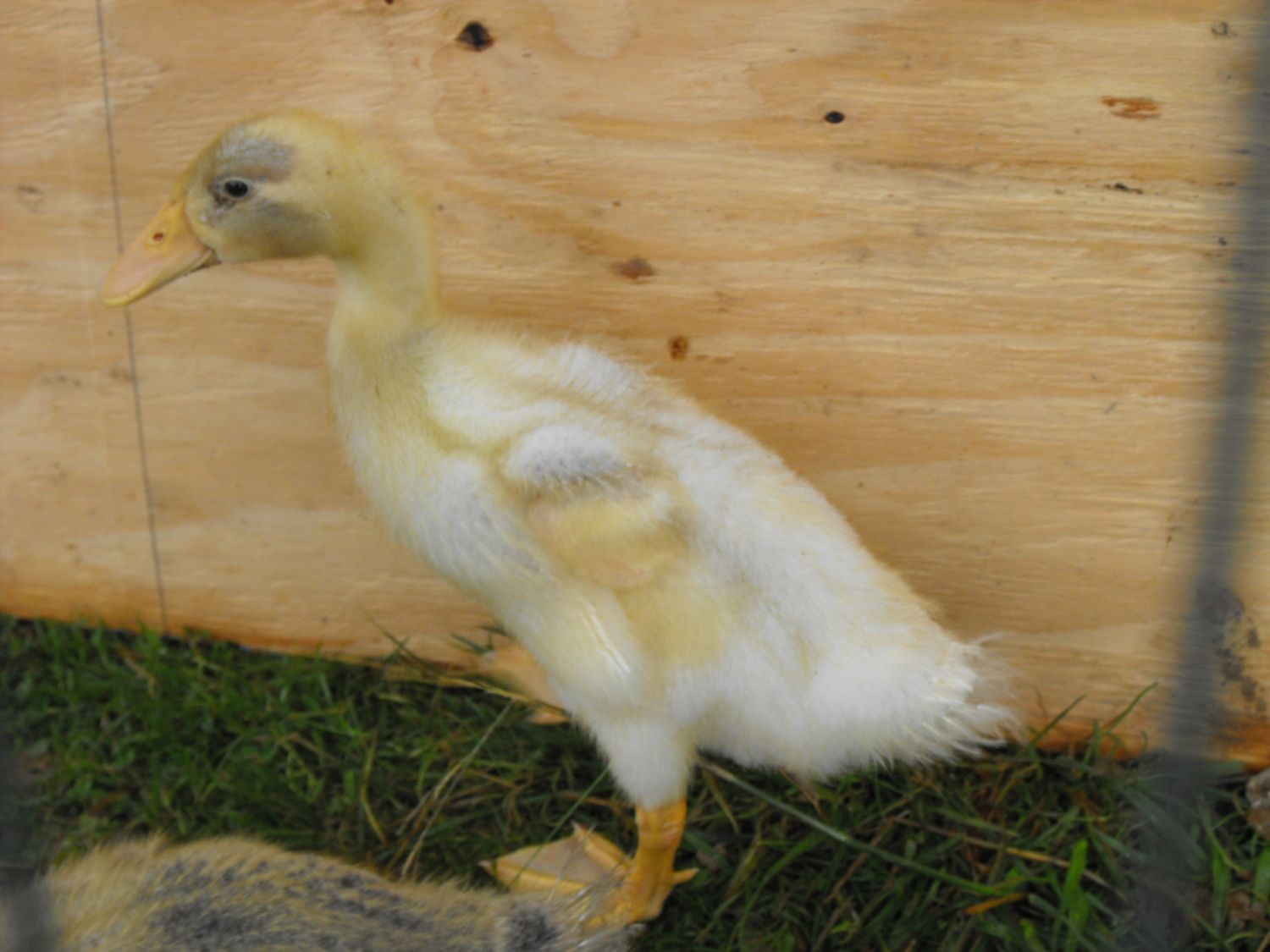 Nona (welsh harlequin?)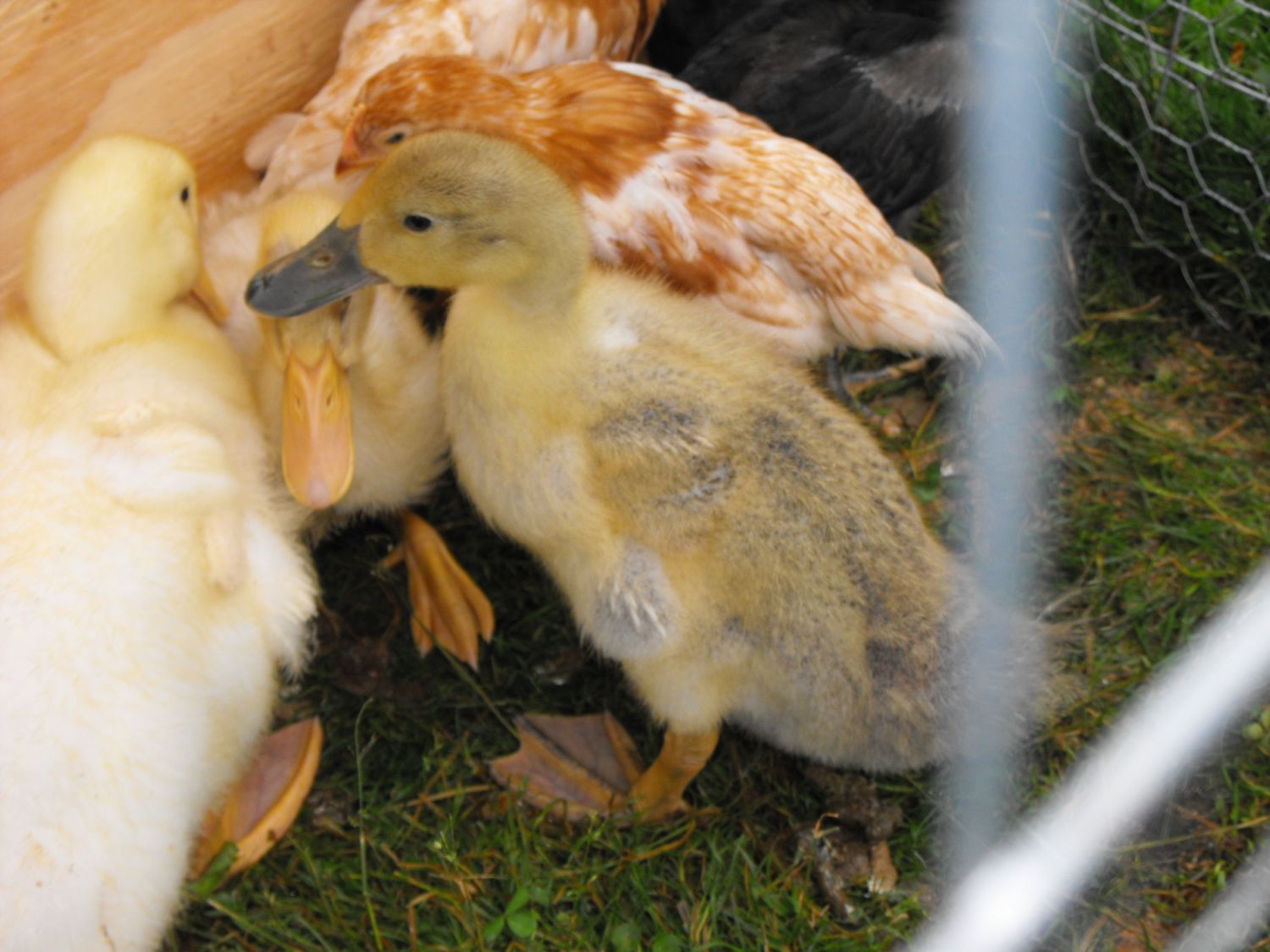 Nona and Victor (welsh harlequins?) and Lily (pekin?)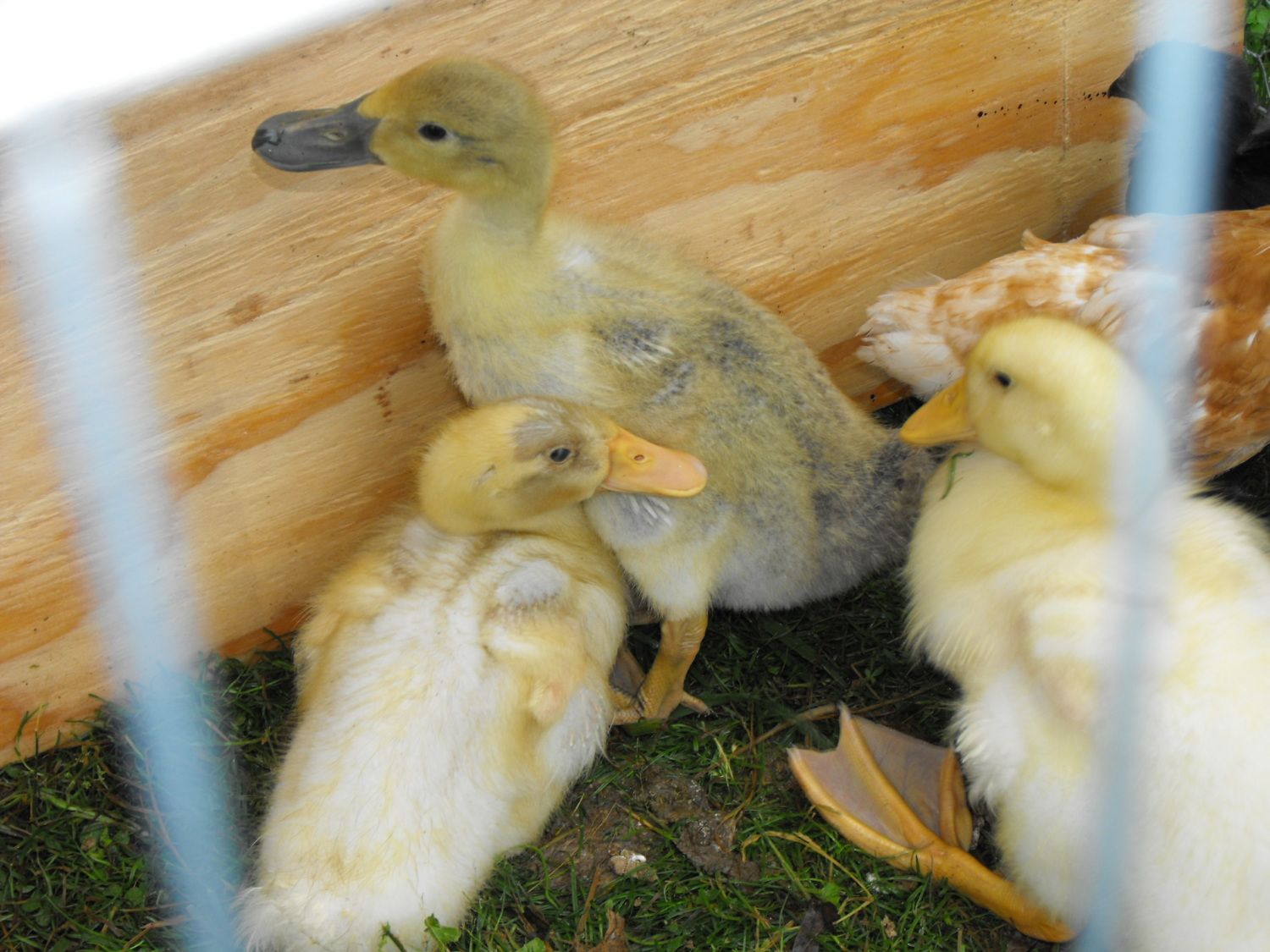 Thanks everyone!!!