I got some hatching eggs at an auction and they are hatching but they are not all alike! I was told that they are most likely ringneck, guess I didn't pay much attention, since nothing was labeled.
Every other one has been chipmunked color, the others are black with white ring and white tipped wings.
As the black one dried is more brindle color...
I'm at a loss. My family has other pheasants but they are not recognizing these either!!
any help would greatly be appreciated!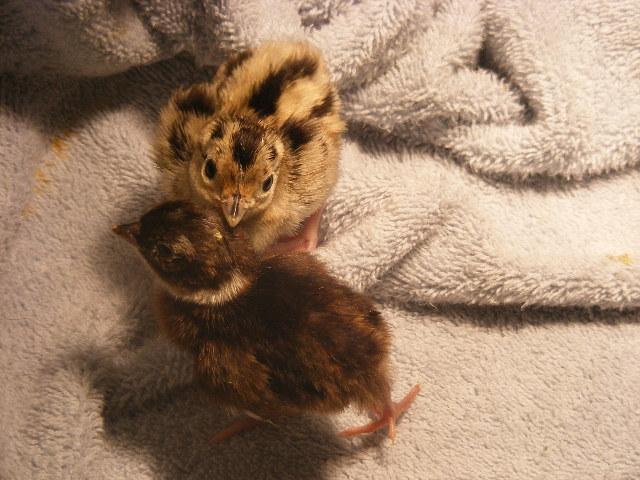 Last edited: