Crowing
Premium Feather Member
12 Years
Jan 26, 2007
5,927
77
293
The report button is your friend.
If it is about a specific post or thread click the red flag on the post.
A box like the one below will appear.
If it is a general question for mods you can do the same and just insert your question in the comments box. The mod on duty will get it in the queue and respond as soon as they can.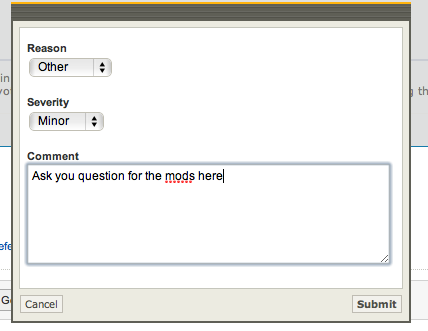 A mod list will be added once we get the other things in order.