Sep 2, 2018
7,891
30,984
1,357
My Coop
Hi Friends,
i just found this evening that one of my White Layers has a huge bumble on her foot that i have failed to see.

The plan was to start with soaking and treatment tomorrow morning as it is already dark outside and getting cold. So i went inside and chopped up ½cabbage for the ducks, came back out and found that duck flat on her belly, legs stretched back and unable to get up. I picked her up and her heart is beating like crazy, breathing heavy. Both legs feel hot, the while bird feels hot and she refuses to eat or drink anything.
Her belly feels soft, crop feels empty.
Assuming that she is cramping from a fever, i placed her in a bowl with tap-warm water to cool her down. After a while she calms down and breathes easier. Sprinkled some meal-worms into the water and she starts to eat them and drinks some water in the process.
Now she is in a box on hay and not looking very happy.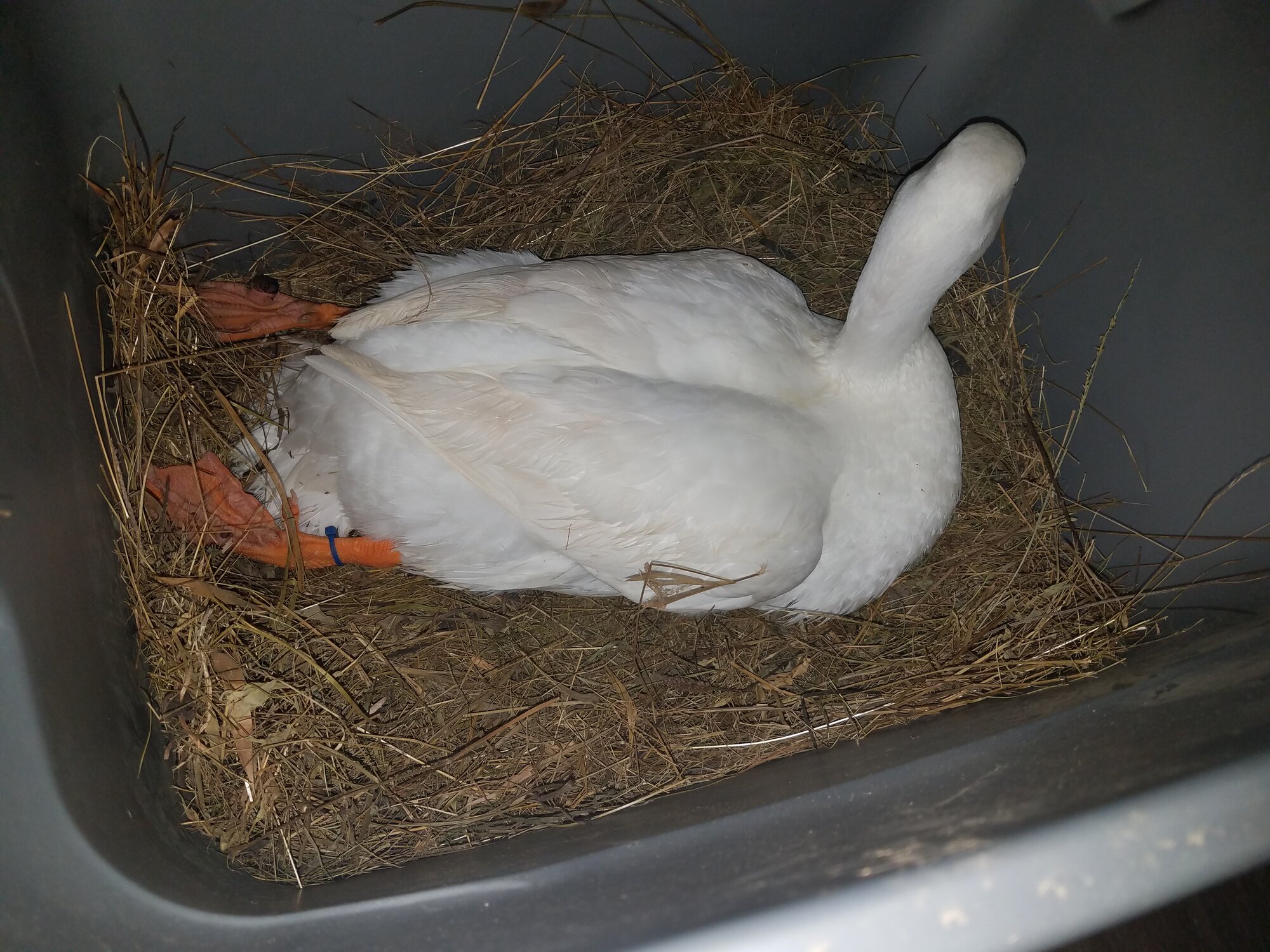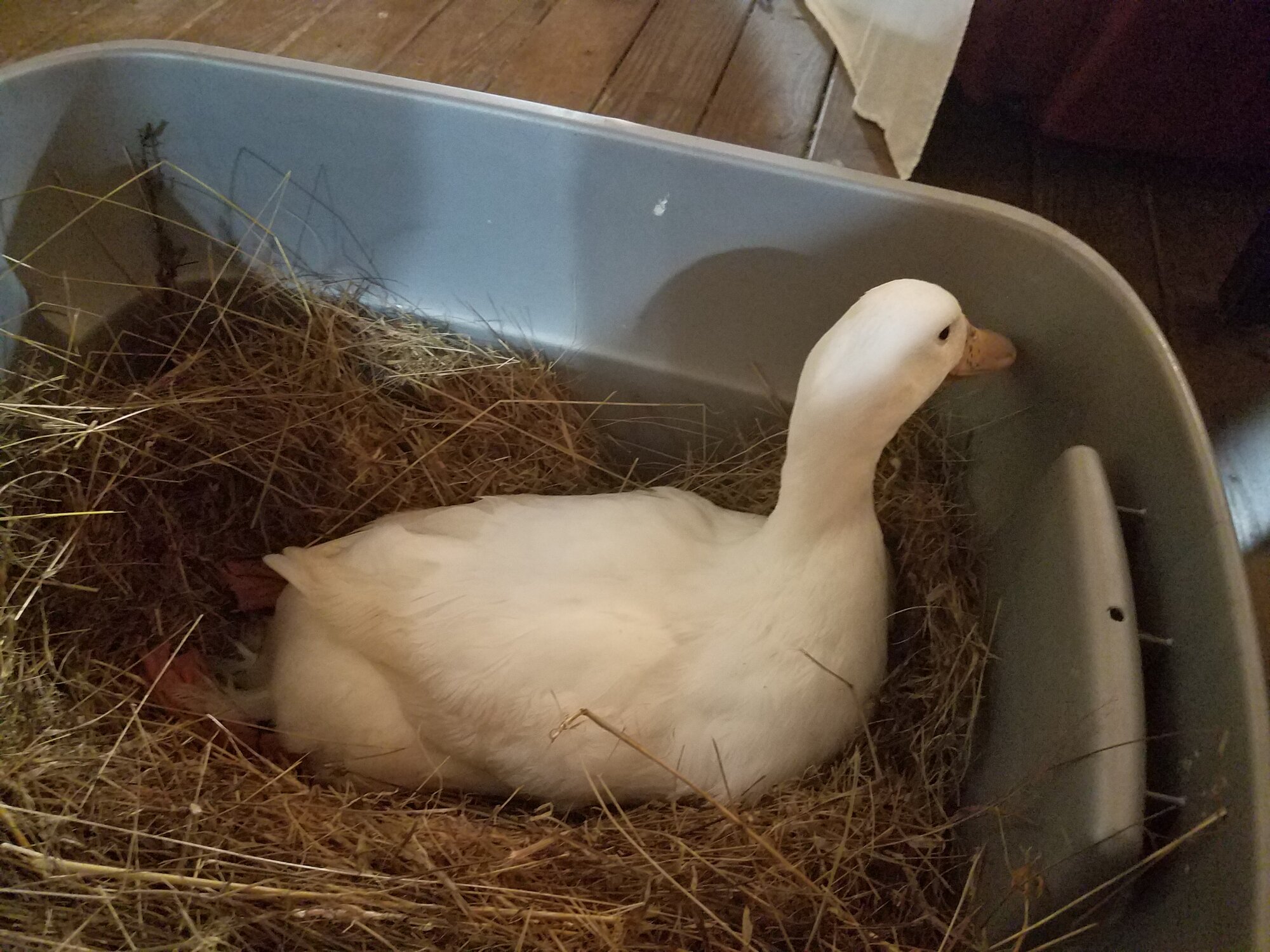 Video of her in the water is uploading right now.