These are 21 days old. I bought 2 seperate assortment packages. I got the standard bantam assortment. and the frizzle bantam assortment. four of each.
They were straitrun.which means with my luck I got 8 roosters.
here are the pics.
#1 This is a light grey chick, no feathers on feet, grey legs, very light grey feathers, with some darker splatters.
seems pretty tall, long legs..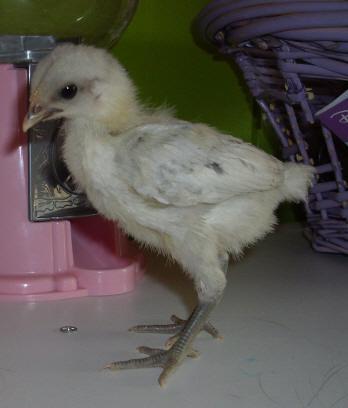 #2 this is a brown and black chick. the feathers are brown and black. with some tan around the ears. Thick yellow legs. and much bigger than the other bantams. Head is brown.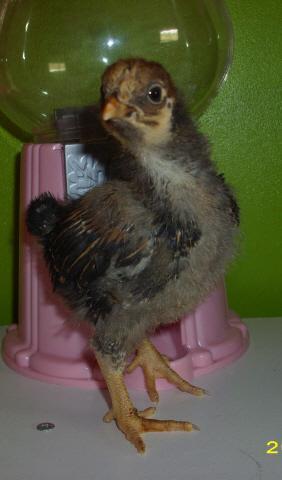 # 3 this one is yellow, but is getting in brown wing feathers, with some black/dark brown and tan. yellow legs and feathers on the feet (it could be my other frizzle, but I dont know...)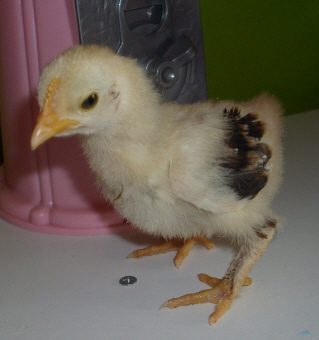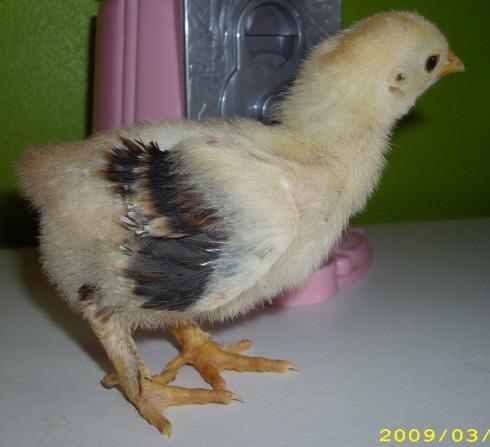 #4 Grey chick. no leg feathers. small stature, very smooth body, almost dove like. clean grey legs.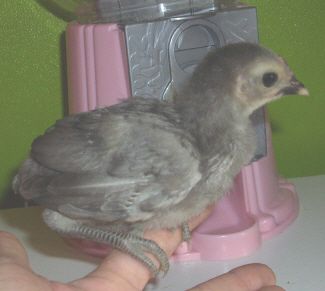 #5 Yellow chick. I assume its a frizzle, but not frizzled (one in 4 isnt... so I got that PERFECT! Murphy hates me...) feathers on feet.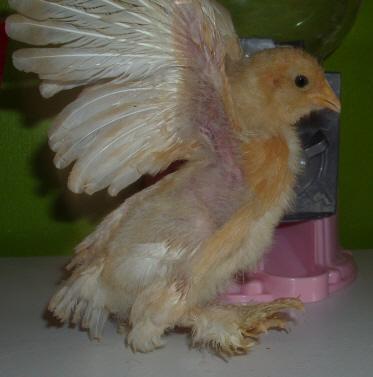 #6 chick Yellow with brown feathers white tips. Yellow on chest, with brown stripes . feathers on feet. well frizzled.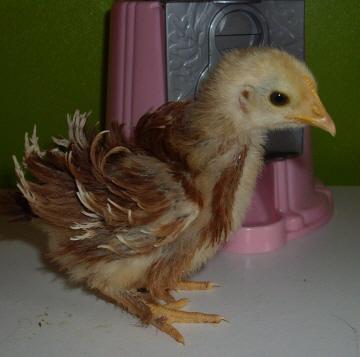 # 7 Yellow chick, with whiter feathers coming in. feathered feet, well frizzled.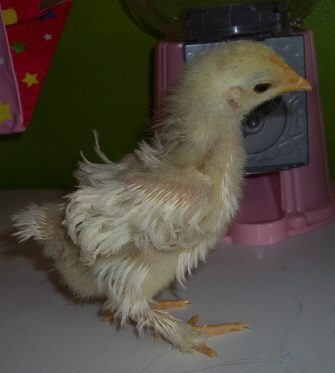 and #8
Just a black chick, frizzled well, feathers on feet quite long ones.
Thank you for any help you can give me. Couriosity is killing me and I cant wait until they are months old to compare them to every picture on the net to fiqure it out! LOL
OH and if any are just glarengly a rooster. Please let me know. That way I dont get attached...