My 19-week EE, Ivory, just started laying last week. I'm wondering who will be next?
Choice #1 - 18-week-old Cuckoo Marans. Her comb and wattles are looking pretty big and red to me (a little redder than in the flash pictures), and they've been that way for a while. But I've also read that Marans are typically later starters. She is hanging around with my alpha cockeral quite a bit (I haven't seen any squatting or mating, but I know he's fertile and active because Ivory's eggs have bullseyes).
Odds 4:1
Cuckoo looks as ready as ever, I thought she would be my first layer and now the best she can hope for is 3rd place at 21 weeks.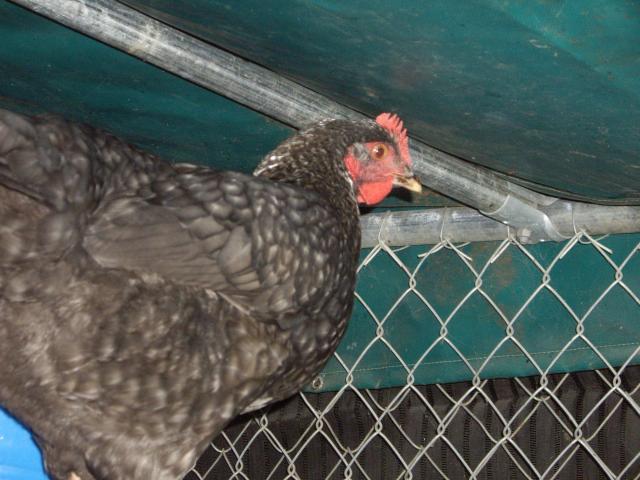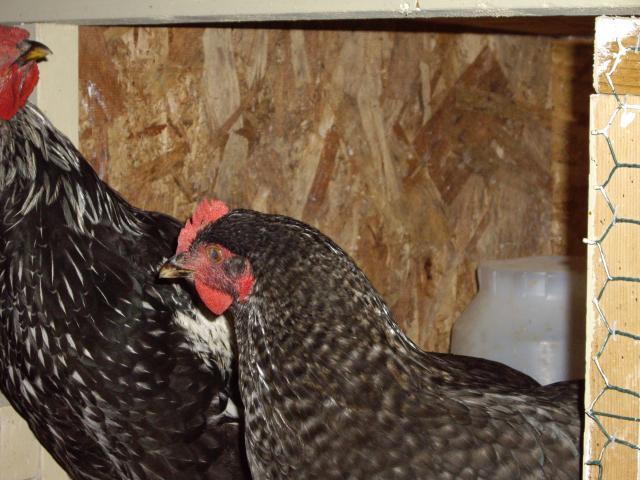 Choice #2 - Ivory's "sister" EE, Libby. Although she and Ivory are my oldest, her comb is still rather pink and small.
Odds 7:1
Libby's comb has gotten bigger and more red, although not as large and red as her fellow EE, Ivory, who's been laying for a month now. She almost lost the bet completely today when she decided to run outside the run while I was entering. Fortunately I was able to save her from four eager whippets before seh lost more than a few feathers. I think she learned her lesson. 22 weeks and counting...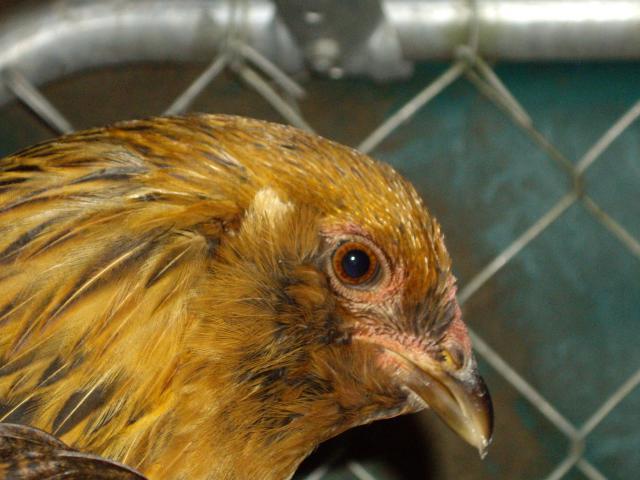 Choice #3
- Goldie, my 18-week-old Golden Lakenvelder. Her comb and wattles are much redder than those of my 16-week GL, Butterscotch. Lakenvelders are also listed as early maturing birds -- I don't know if that means growth/size or egg-laying or both?
Odds 5:1
Her comb is now twice as big and flops over. I now have a gauge for when Butterscotch will be ready. Monday evening, I was out in the coop and noticed two golf balls in one nest box - but wait, one was a small cream/tinted egg! We have a winner! 21 weeks.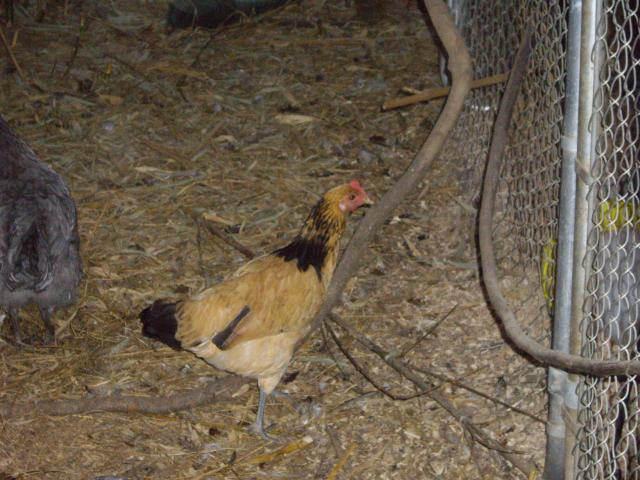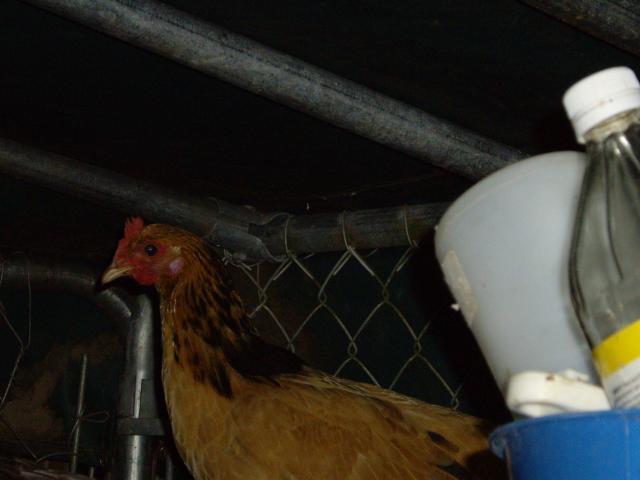 Choice #4
My 16-week BCM (whose copper is coming in on her chest but not her neck...

(Her mom has barely any copper showing at all, but her Blue CM dad is gorgeous). Again, Marans tend to come in late, supposedly. ETA: The flash lightened her red color also.
Odds 10:1
Cuivre (French for copper), now 19 weeks, started singing the egg song last week. Will she beat Cuckoo to the punch as the first Marans to lay? More important question - how will I know whose egg it is? If it's disappointingly light, I'll assume it's Cuckoo's.
Place your bets!
Last edited: