Well one of our hens took on a car today. It was the little RedStar. She seems ok, other than a bleeding toe, bleeding comb and all her tail feathers are missing. There's a trail of feathers for about 20 yards, along the shoulder of the road.
Our chickens have 100% free range, and I knew it was bound to happen eventually. We had soybeans on our side of the road and corn across the street, this year. (I'm surrounded by hundreds of acres of farm fields) The chicken don't seam to care for the left over soybeans on our side, so they always go across the road to eat the corn that was thrown around and dropped from the combine.
My neighbor saw it happen, and thought she was dead. He seen her laying on the edge of the road, not moving. He walked over and picked her up, and she started moving her head, and looking around. I was out in the barn at the time, and he came over carrying her, and we put her back in the coop. She acts stunned some, but I think (hope) she will be fine. Time will tell, I guess.

Here she is in the coop, tail feather-less.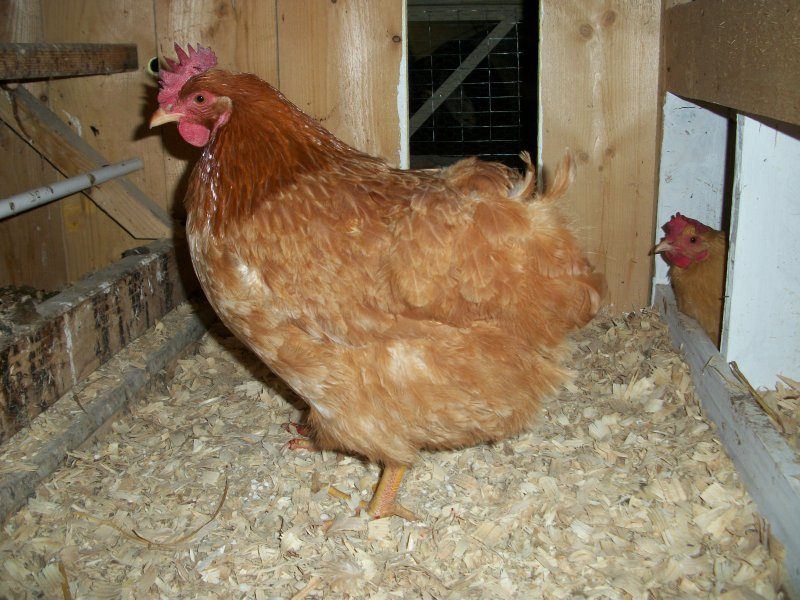 Any advice? She is a sweet little girl, but she is a layer/meaty. So she will not be wasted, if I do end up having to cull her.