The mysterious question that i always ask myself, sometimes it is answered and some times others aren't yet sure but make predictions. To be able to answer all the mysteries we dare try some experiments and make our own theories and hypothesis.
Will a goose hatch & raise a chick?
they do.
It is spring is south africa. One of the oldest goose decided to set a clutch of eggs in early August. She's the oldest and has raised goslings over and over. She laid a clutch of 18 eggs, we removed the rest and leave only 8 eggs. On the 10th i decided to edd 4 chicken eggs.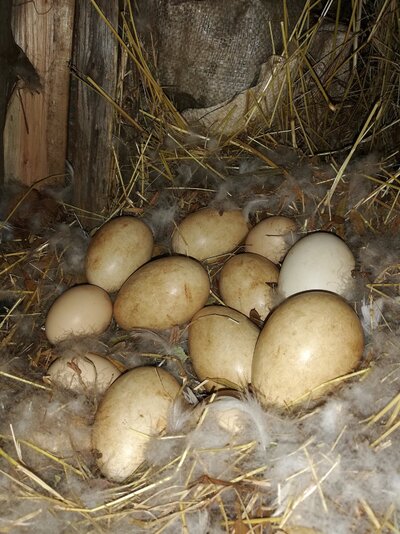 On the following day, one chicken egg was broken, she squashed it while she was turning her eggs, so i used stones around the chicken eggs to support the weight of the heavy goose and had to make sure she doesn't pull the eggs to the center of the nest.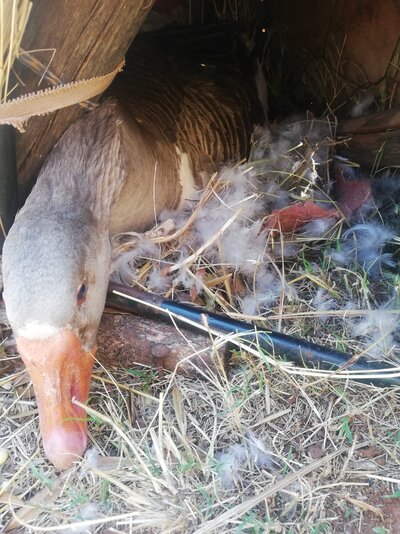 So everyday for 33 days i had to spend at least four hours checking in every 10 minutes on the nest, out of her aggression, she finally made peace with me disturbing her every day. She's a large aggressive embden goose. No one would get away without getting a hot bite.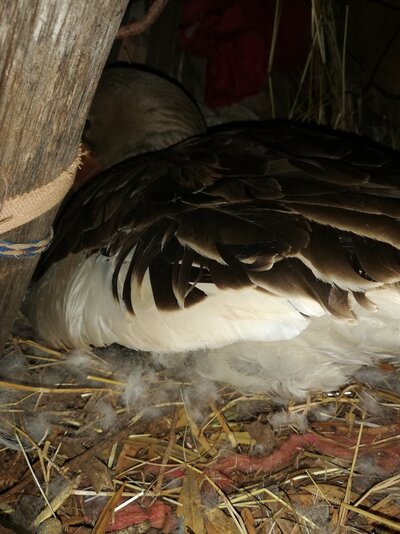 All birds have their unique ways of incubating their eggs. Plovers, ibis, spoonbills they don't use their beaks to turn the eggs but instead they used their feet. Most game birds, turkeys, grouse, pigeons, francolins, chickens they develop a brood patch to incubate their eggs. When a duck or goose is in heat during the breeding season the blood in her veins increases, means more heat flows. So they step over their eggs to add more warmth on the developing embryos. For tiny eggs, they'd never stand a chance.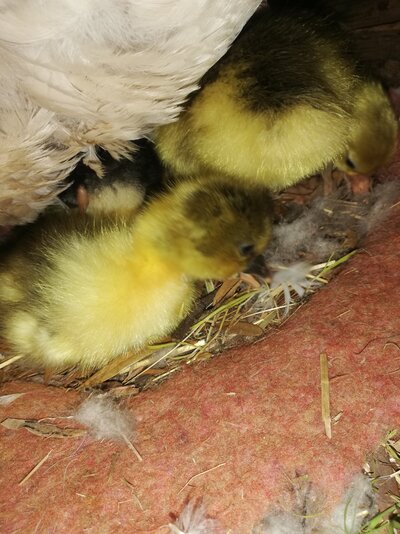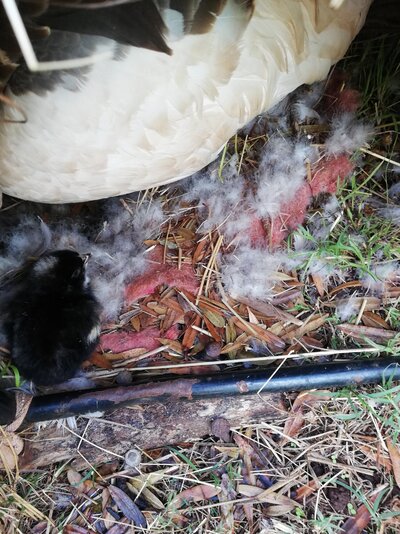 on the 29th day, the goose on her side could hear the peeping sound, i also heard the chirping call. Most hatched on the 30th day which was September 8. On that day, i wasn't around when i came back two chicks were dead, she squashed them up.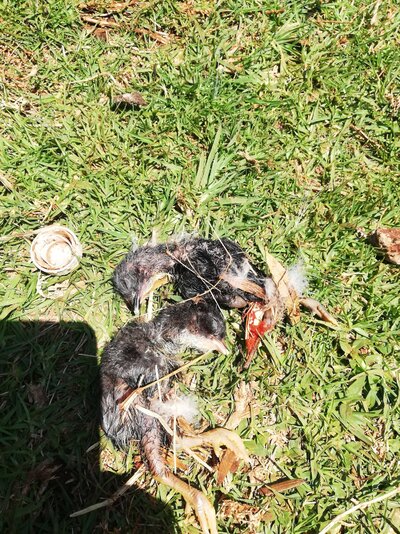 Out of 4 eggs, a single chick made it
.
I opened the gate for the gander to bond with his children's, he seemed fine, getting alone, without racism. The father leads the way and the rest of the flock came to join the crew. This is her last year's brood.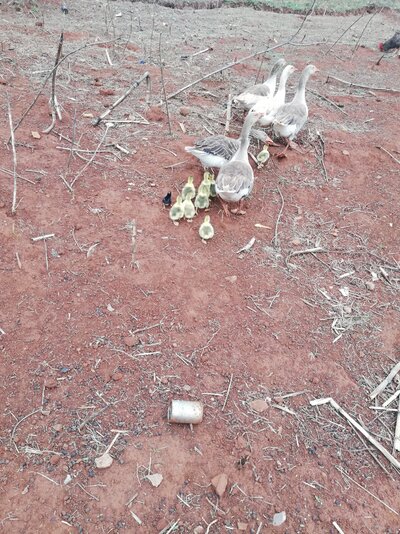 The mother seem to notice that, there's something odd about the black gosling. Sometimes she tries to peck it gently " you a chicken i can tell, move away we webbed birds of the aquatics"

for the geese that develop a strong bond among others of their own kind, it seems like they can detect the odds of any difference using unique signs and vocalizations. On the other side chickens develop strong bonds within the flock of their own chicks, regardless, whether the chick is from different species,Using single communications to bond with chicks, including feeding and warning calls.
I'd conclude out, heavy weight geese can never naturally hatch out chicken eggs.
And for rearing in a natural way, I'd say its nearly impossible. Since geese don't stretch the dirt to look for worms to feed youngs, it's everyone for him/her self.
And for the Quote, goslings grow a thick air resistant down, with the help of their mother spreading the oil over them, drowning is nearly impossible. For the chick, its death.
Last edited: