My coop is almost finished and I was wondering if I have allowed for enough ventilation. The coop is 16 x 11 with 12' angled down to 8' ceiling. The gable ends are open and I have 4 windows and 4 large pop doors that can be opened, but they are at floor level. It is not insulated and it faces the south with protection from the cold north winds. I am housing 21 bantams and 10 standard size pullets, so I want to make sure there is enough ventilation and not have any moisture build up during the winter. By the way I live in SE Michigan. On days that the wind is not howling I will be able to open the large pop doors to air out the coop. Any suggestions would be appreciated before DH puts his tools away.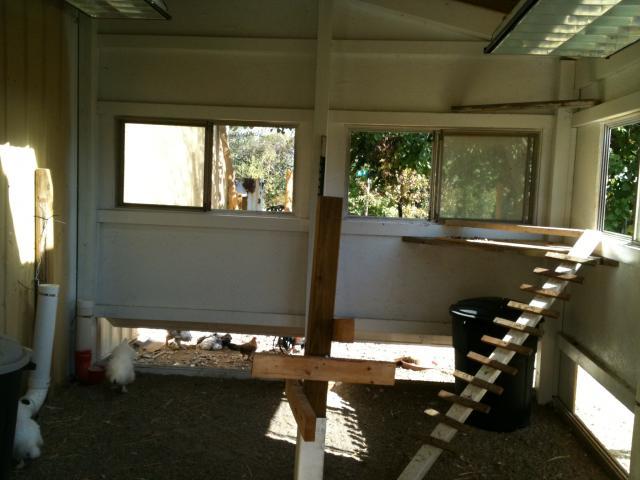 Facing east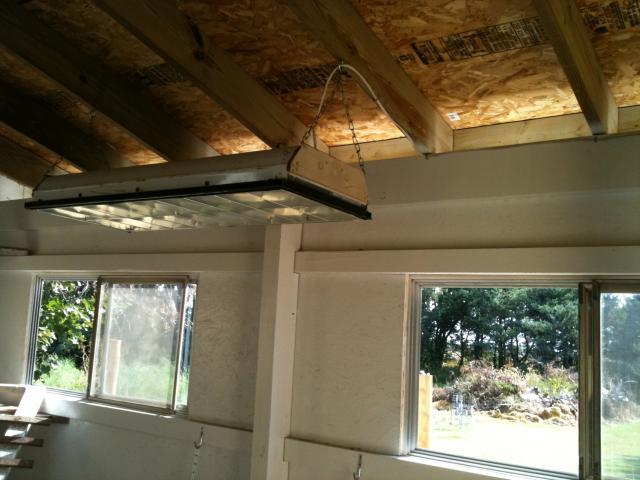 Facing south with the open gables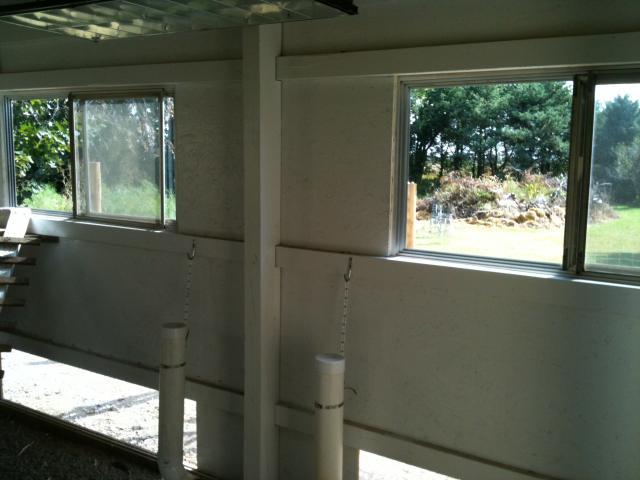 2 of the 4 windows and large pop doors.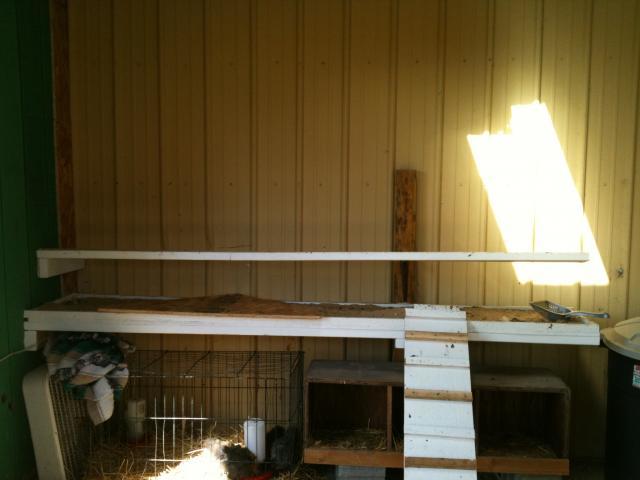 The roosts are directly across from the south facing windows.
The sun you see hitting the wall is from a skylight we put in, so they will have enough sunlight during the winter months also.
Thanks
Judy