8x8 8ft tall on one end 6ft on other end. Husband wanted a good slop so the snow will fall off easier.
It is not quite finished we still have alot to do but this is what we got done this weekend it is nothing fancy but will provide nice warm shelter for them just wish I could paint it but will have to wait till spring. So far I am happy with it just can't wait for it to be done. PLus poor ladies needed some place as you can see winter is coming quick up here!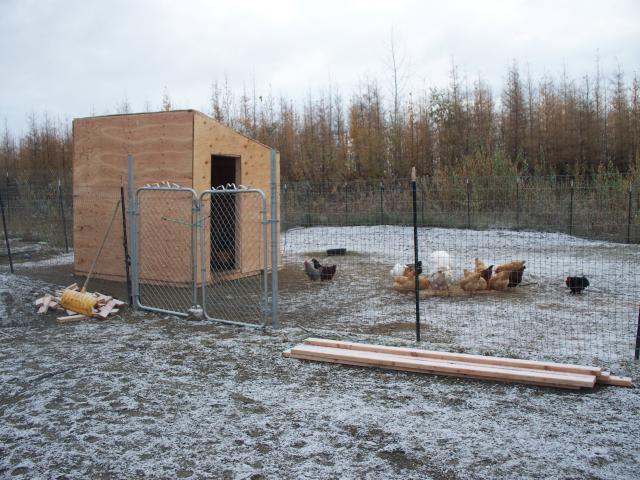 I will probly need more then one huh? if this dont work can someone show me vents you used for your coops?
Last edited: