Just sharing. I have been so looking forward to this day. Poor birds had a tough time this winter in a tractor. So... the scoop is -- Husband and I have been divorced for 8 yrs now. Getting re-married on our anniversary this Friday. That would be 39 years - 8. What do I want for a 're-wedding' present... WHALAA.... what else but COOP of course!! Doesn't every bride want one? Or should I say every 're-bride'?! So here's the beginning of a weekend of coop raising. Or is it spelled razing??

It was suppose to be 12x8 but it appears it will be 15x8 due to a squaring problem by my ex-husband to be-husband again....
Here we are screwing up that squaring thing...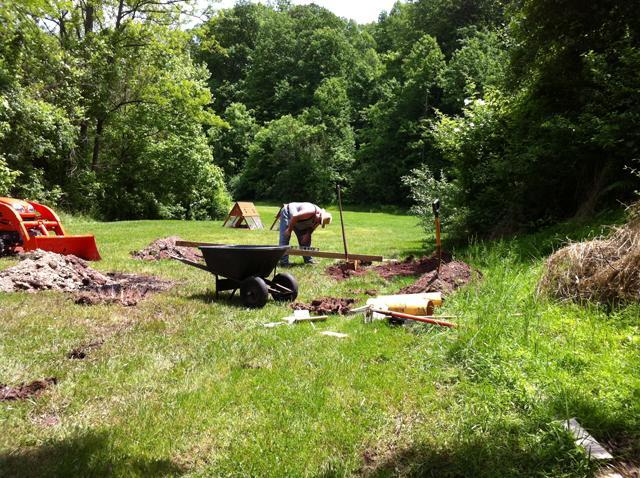 Father & son hard at it.... in the mud. PLEASE STOP RAINING!!
Son doing most of the work....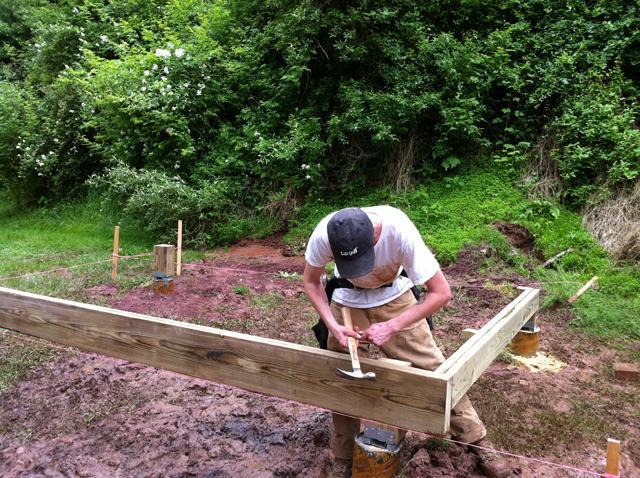 Both of them are in bed now worn out! Tomorrow - the floor and upward! As for me - I'm on "the" forum telling the world -- it's COOP RAISING TIME! YIPPEEEE!!
(can you tell I'm happy?)