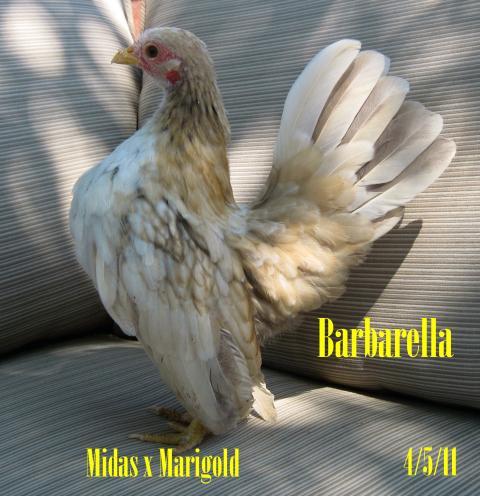 Barbarella has impressed me at a young age with her wings and her chest. She's a poor example of wheaten, but she's a cute little Serama!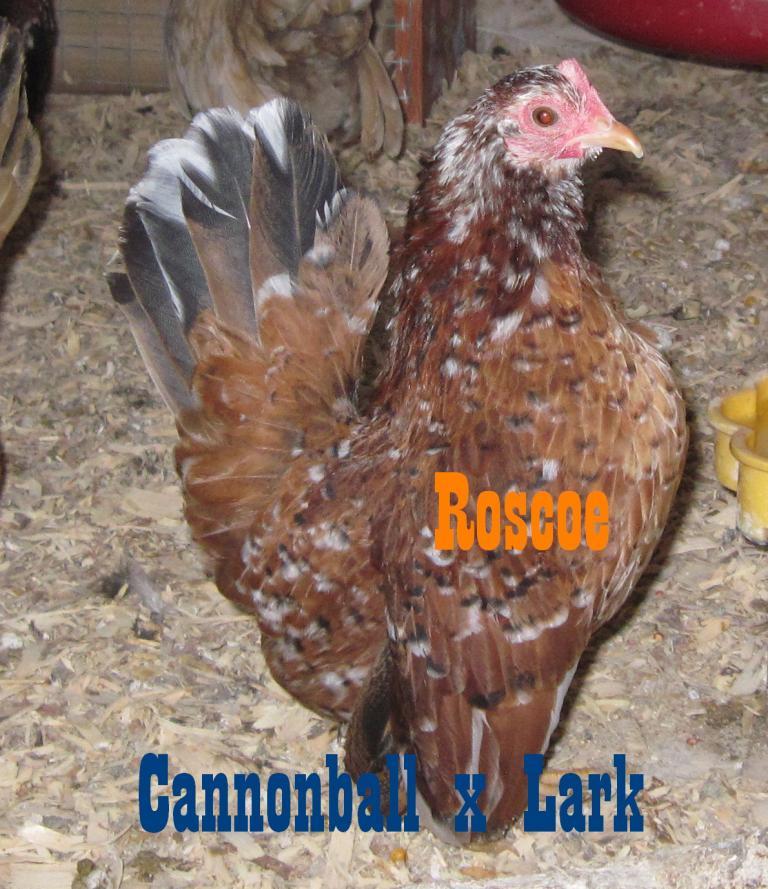 The judges weren't very impressed with Roscow in 2011, but when she wants to show it, she has the best wings of the year. She isn't the color I'm working on, but I may keep a hold of her for a while. I'd love to show her against her mother as a hen next year, to see if I've made any improvements.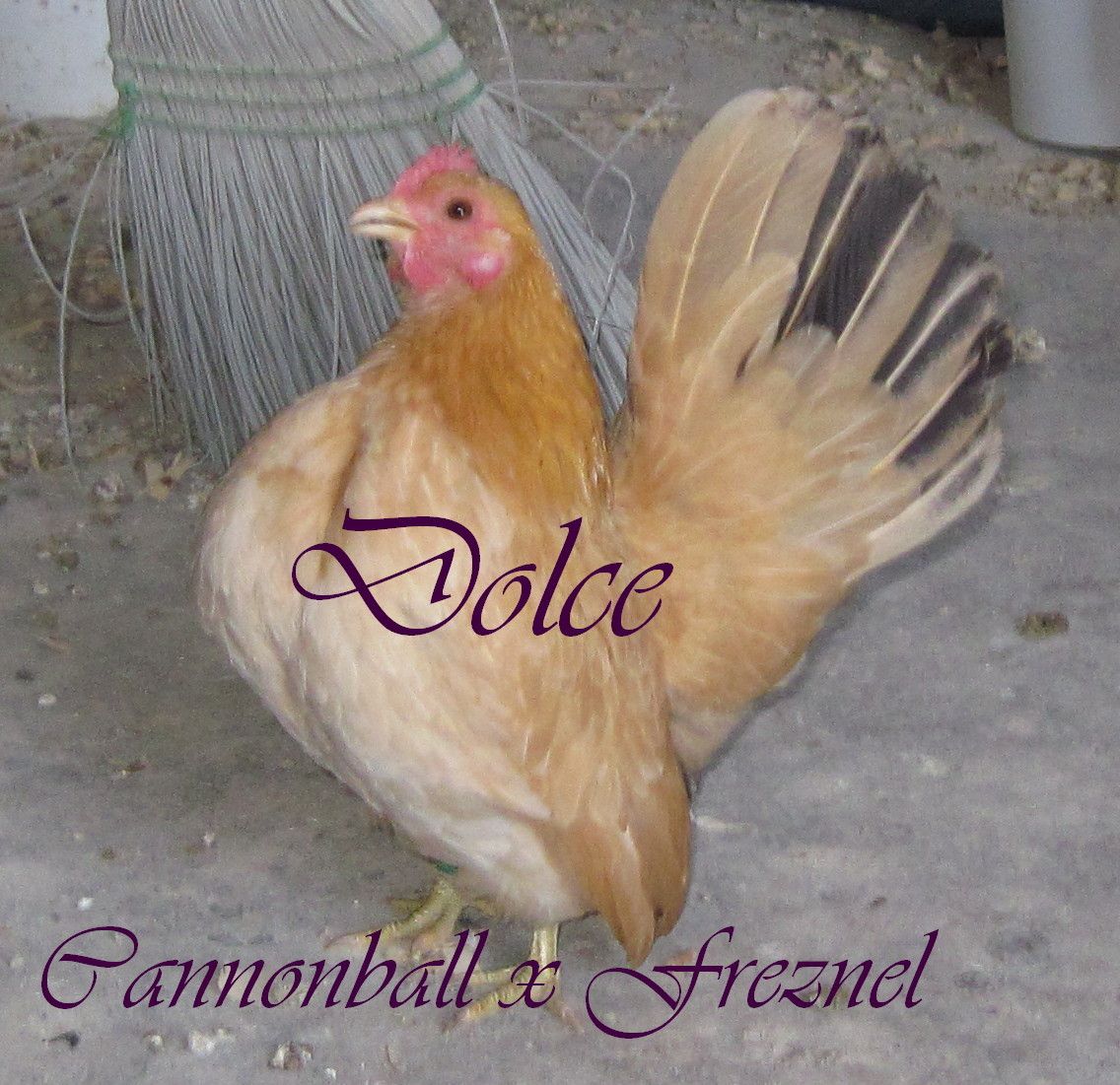 Dolce is the star of my 2011 year, undefeated in SCNA TT judging. Her first time out, she was named SCNA national champion. Now, I've been lucky enough to have the national show near me this year. With it being in FL in 2012, Dolce's going to need wings as big as her tail to get down there to defend her title!

​