We are always UNDER CONSTRUCTION
Hi there

Our coop projects have been great fun and learning experiences for us. Thanks for the wealth of information on BYC forum.
ENJOY
First part of renovations: Our home was built in 1841. On our property there was this old 3 or 5 seater (we are not sure) out house. Over the years this building has been many things. From a storage shed, pool shed, dog house. you name it. What we invisioned was a chicken coop.
Before ( front and back)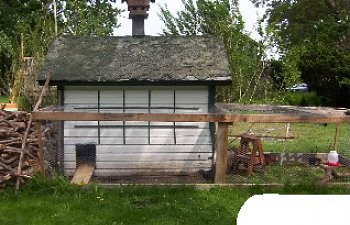 We Started by ripping off the roof and a new paint job.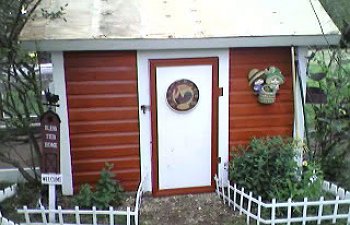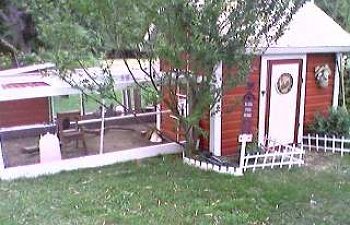 The little buildings in the back are small coops in case we need them for an emergency They have very small run space and can house 2 to 3 birds temporarily.
Next is the new roof.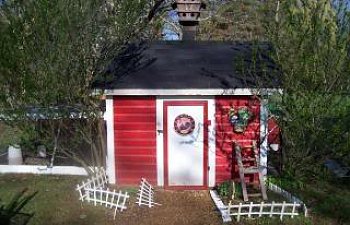 You can see on both ends that small little coops.
Here is a couple of inside shots.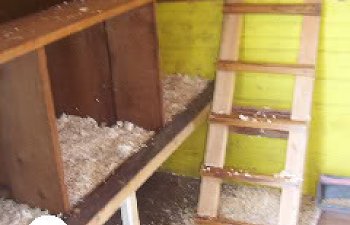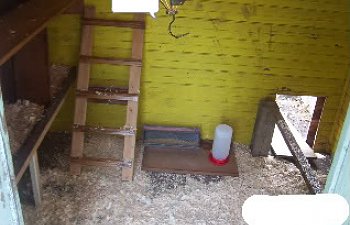 We insulated were we could and the coop held up great during a winter storm. We got 2 feet of snow. My son was helping us dig out. We were very scared for the chickens.

Spring 2008 we decided to start our expansion project. With the cost of living sky rocketing we decided to build with little or no cost. We gathered materials from old construction jobs from us, friends, neighbors etc.

Fram work and floor starting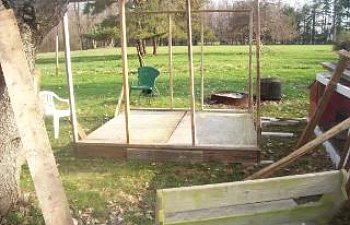 Then came Some walls and a door. No hinges yet. oops
Then the siding and windows, and roof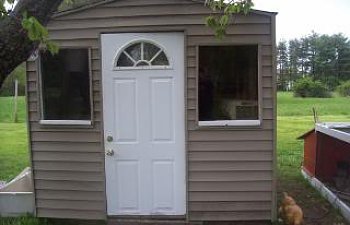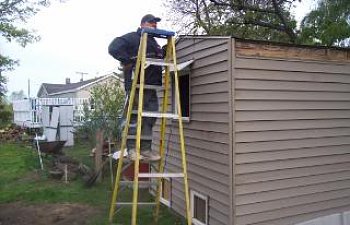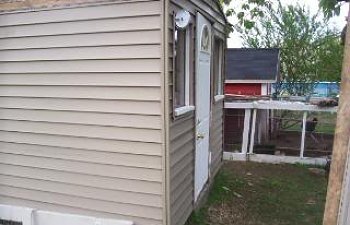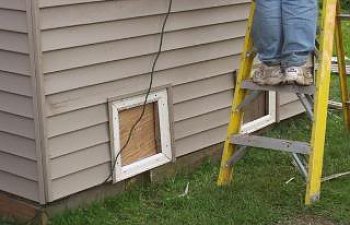 It has its porch now.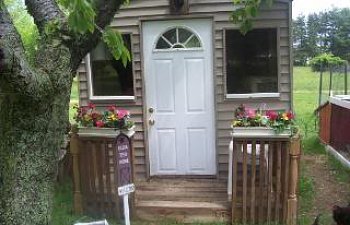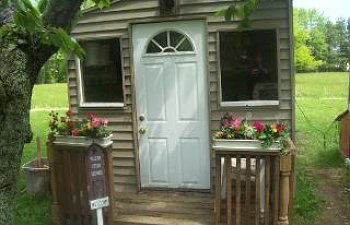 Some inside pictures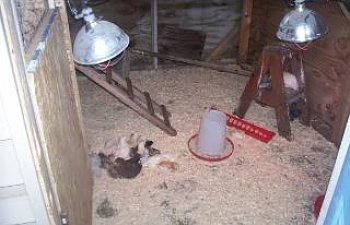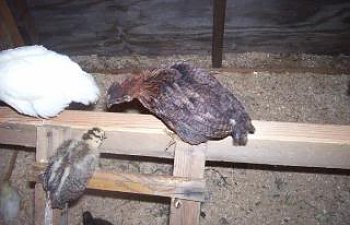 Feed storage room in the coop