"Chicken Noodle Coop"
Based on features from Firefyter-Emt's "La cage de poulet" and Renee's "La Cage Mahal" with a few custom concepts thrown in (like the uncovered run area). Big thanks to these two for posting their designs. My end design is 4' wide X 8' long X 4' tall coop raised 2' off the ground (2' X 8' "cave" area under coop -- seperated from 2' X 8' storage area under coop). Run is 8' X 12' half covered -- half uncovered. Fully enclosed with hardware cloth.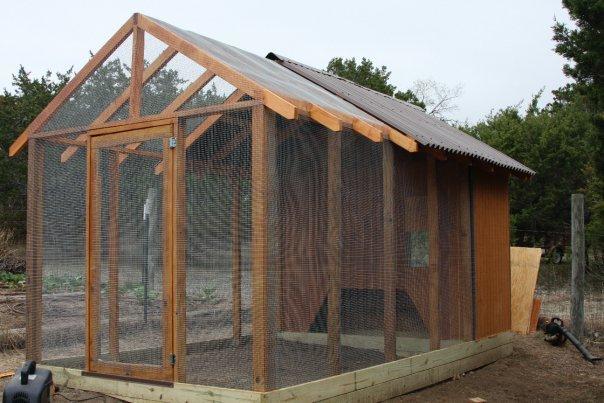 The coop/run foundation and bottom of coop structure which will house storage area and "cave".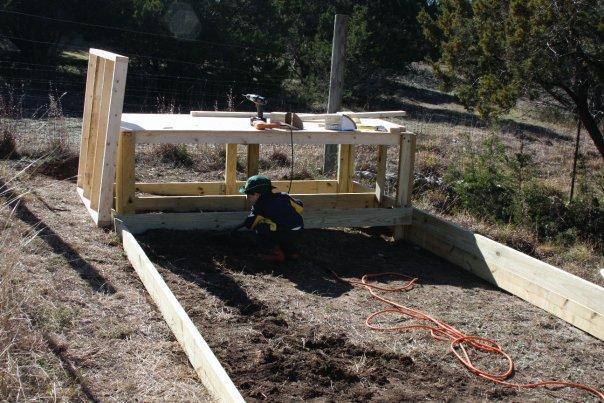 Framed-in the entire structure. Rafters 2' apart, posts 3' apart.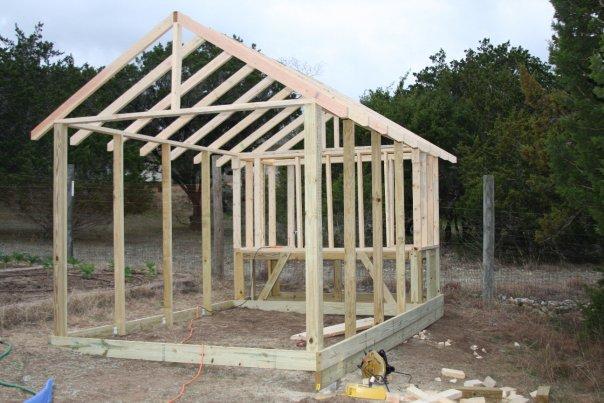 Covered the coop with OSB, roofing felt, and then outdoor plywood siding (with 4" grooves).
Painted all rafters and siding with UV paint with Cedar tone. Took 2 + gallons.
Roof is corrugated "Ondura" from Lowes. Pre-colored brown. Would have gone with tin except for deed restrictions in the subdivision that don't allow tin. Very happy with the brown Ondura -- much better than the flimsy plastic/fiberglass from HomeDeepO.
Now have 6 hens (3 RIR, 3 Barred Rock), and a Mostly Barred Rock Rooster. Dripping Springs, Texas.