I started this building process in mid September 2010. I vowed not to order chicks until the coop was completed. I really did not want to have the chicks in the house and I know my wife would not appreciate it. The process took a lot longer than I anticipated and guess what? I ordered the chicks before the coop was done for two reasons:
​
Gives me a deadline to finish.

​

I really wanted fresh eggs by spring time and the hatcheries stop deliving in Mid November.

​
Well the coop was completed and ready for chicks a little over one week ahead of expected delivery. The inside was completed with paint. It was too cold to paint the outside when all the trim was finished. The chicks arrived on 11/10/2010. I spent the next four weekends on the first phase of the chicken moat. I plan on completing the rest of the moat in the spring of 2011, as well as the raised beds in the garden. More on that later.
Floor with insulation:


Pressure treated 2 x 6 frame. PT 5/8" plywood for the bottom sitting on two 4 x 4 sleepers. I almost got a hernia doing this. Put the frame together and then attached the bottom. Flipping that thing over was a real bear. Had to admit defeat and ask for help from my lovely wife. Even then it almost did not happen. Added 3/4" OSB over the insulation


and then a layer of linoleum.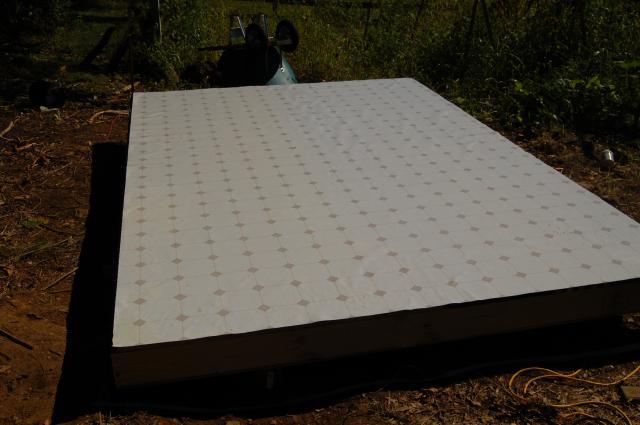 If I had to do this over again I do not think I would lay the linoleum down before framing. By the time the coop was finished I had several small tears in it from falling lumber and such. It is much easier to lay down now with free clearance all around though.
​
Framing​
Front Wall: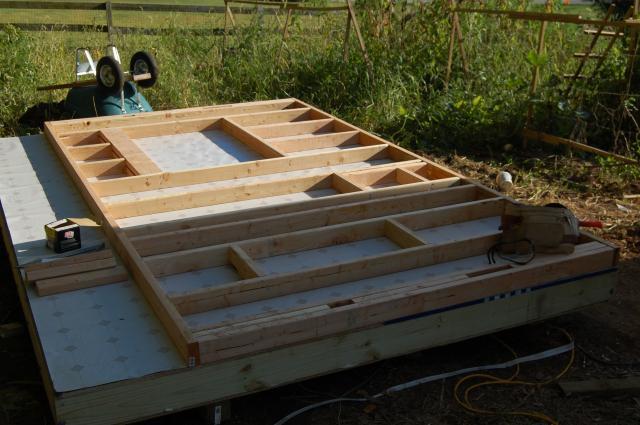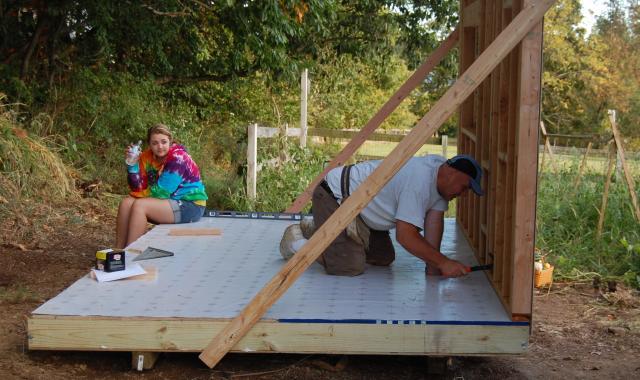 Your can see my daughter is thrilled. Just wants the chickens. Really not interested in building the coop!
Back Wall: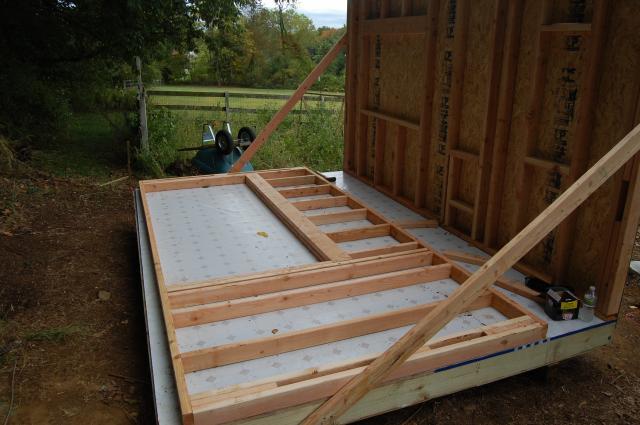 Roof Trusses: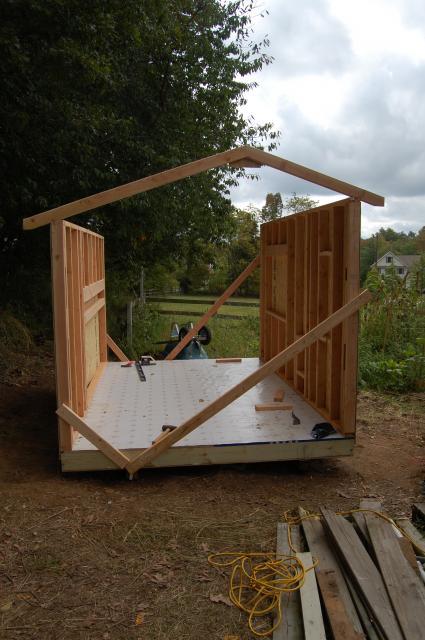 I have to say. I love google sketchup. I cut and built the trusses to the plan and they fit perfectly!
Side framing: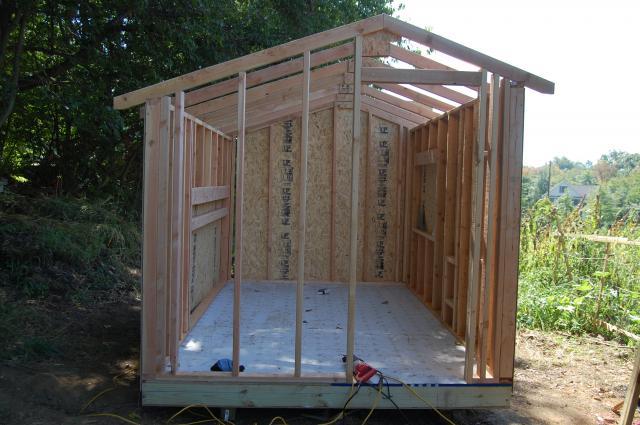 Click here to continue the contruction process