Construction (Continued from page 1)
​
Adding the exterior sheeting

I had a lot of reservations about using this new siding. It's call "Smartside" and you can find it in Home Depot and Lowes. The stuff is pretty thin. I had previously used T1-11 and is much thicker than this stuff. However, after working with it I like it. It's lighter to handle and seems to be just as strong and very hard. Screws secured it very well and they did not pull through the material. The primer on this stuff is very well applied and will be the only thing protecting my coop through the winter since I did not have time to paint the outside before it got too cold.​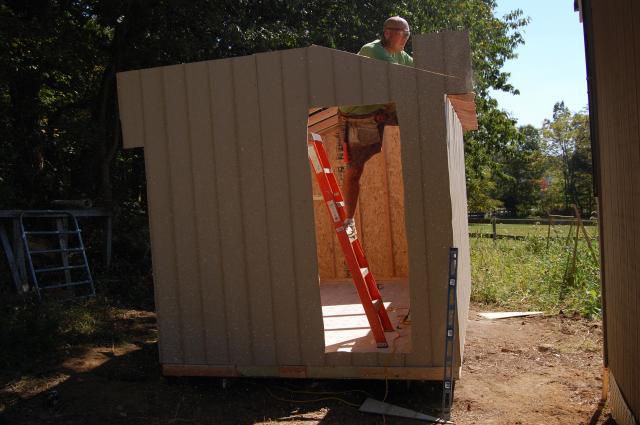 ​
Window Frames: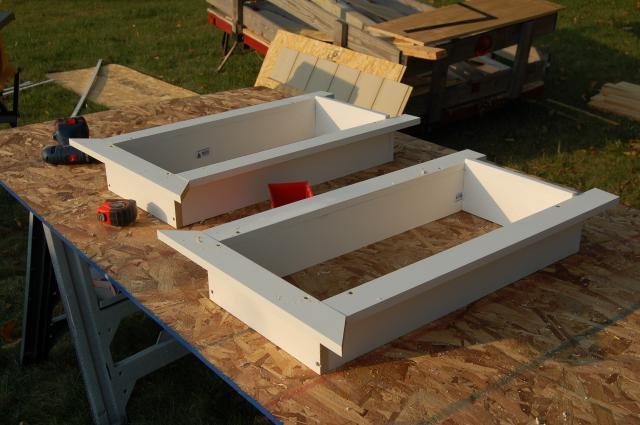 I decided to make my own windows. I don't know if I saved any money but they were all sized exactly as I wanted them.
All trimmed out: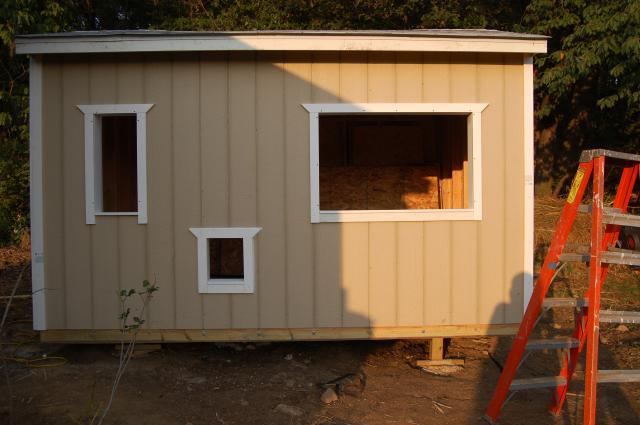 Caulked and sealed: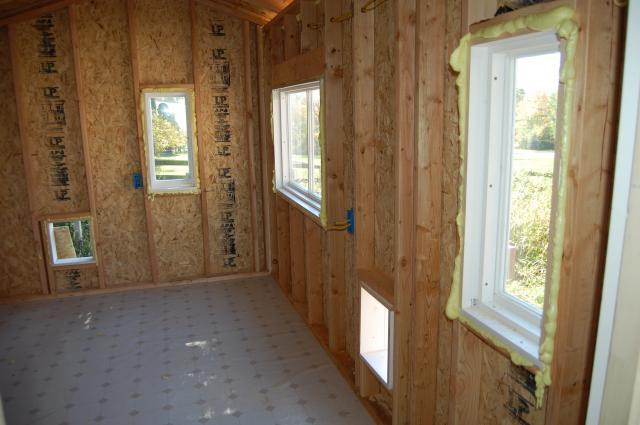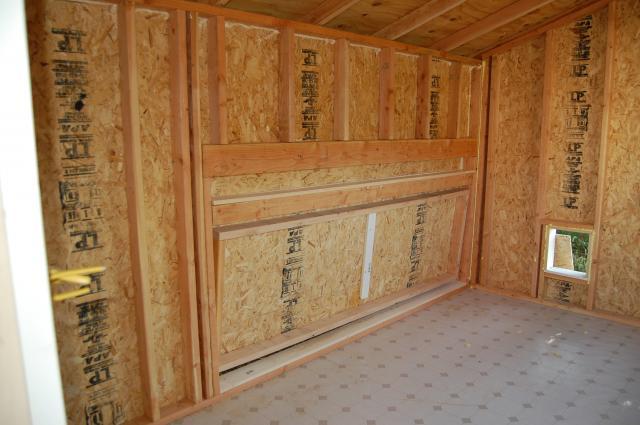 Electricity: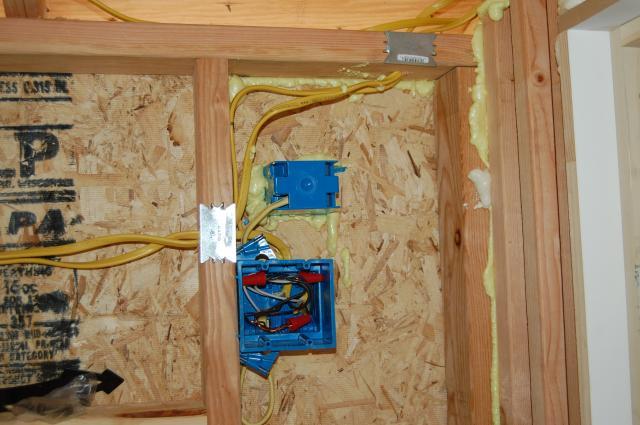 I only put two outlets in the coop. Both of them in the living area. In hind site I should have put one in the storage area also. Oh well. There are also lights in the storage and living areas and an outside switch and light so I am not doing everything in the dark. I should have put another one on the backside of the coop for lighting over the drop board pull outs.

​