Under construction...
Our Coop D'Ville
​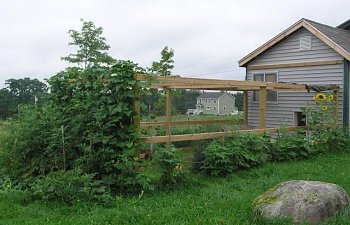 We got our first chickens in 2009 and converted an old shed attached to our garage (below) into an insulated coop. We live in Maine.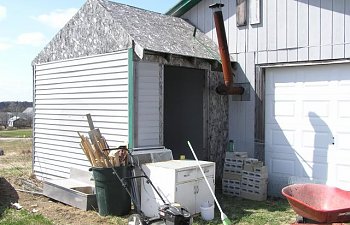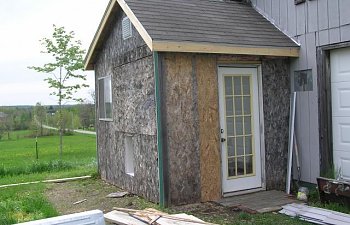 The first thing we did was put concrete flooring down. We chose concrete for several reasons: we wanted something that would be easy to clean, durable and keep predators out at night. We dug down several inches with shovels, leveled the dirt with a metal rake, and lay down one support beam so we could do the back half of the coop first and then the entryway. We used 16 bags of concrete from Home Depot.
Next, we cut holes for a door to the outside and two windows. We were lucky that the person who lived here before us discarded a lot of useful items along the woodline, including two sets of windows. We wired in a ceiling light, a set of outlets by the entryway and one set on the opposite side of the coop. We insulated prior to laying particle board for the inner walls and roof.
​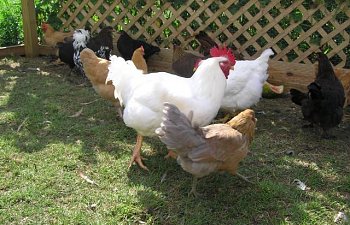 ​