DesertDawg's Personal Page
(will update soon)

The Bears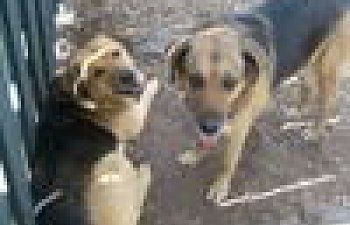 RIP Little Bear (left) 4/1999 - 7/18/2011 & Pappa Bear (right) 3/1996 - 2/27/2010
Hi Everyone!!! We are Mary and Gene building our fine feathered family. In April of 2007 we were given a Rooster (not sure what breed he is) and 2 Red Sex Link (?) Hens (1 now). On March 8, 2008 we got 4 RIR's (3 now), they started laying eggs at 5 months old. On May 9, 2008 we got 3 EE's, 1 Buff Orpington, and 4 Bantams (1 is a Golden Sebright Roo, 3 have feathered legs - 1 Booted Porcelain Roo, 1 Booted Barred hen, and 1 Booted Mille Fleur hen.
UPDATE - As of Nov 2010 we only have 1 RIR and 1 EE. A dog got in the yard while we were gone for Thanksgiving and killed all but those two. As of July 2011 we only have 1 EE from all those and 3 young ones that we are waiting for eggs from -hoping they al all hens.
This is Elvis
​
This is a closeup of his comb. He has long talons in this picture but we finally cut them. He is very protective of his girls.
(RIP Elvis - July 18, 2010)
These are his girls, Ginger and Priscilla. One of them died-don't know which one.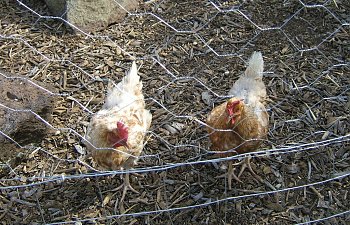 Our sweet beautiful boys - Pappa Bear and Little Bear in one their favorite sleeping spot!
And our 3 feline babies - Momma Kitty (on the right), Tigger (gray), and Brandy (orange).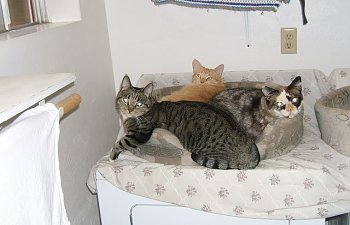 ​