I love to recycle/reuse and reduce everything I can.I don't see any need to add to the local landfill if I can help it at all.I made this feeder from items I collected from stuff I was saving.
Parts needed....
1 5 gallon bucket/lid
1 busted cattle feed tub
1 old unused light shield
1x3 10" board
3 drywall screws
Tools needed
tape measure
marker
drill
spade bit 3/4"
bit for screws
jig saw for cutting the tub
I first drilled 3/4 inch holes around the bottom of the bucket.I measured 1" from the bottom of the bucket and used the spade bit to drill the holes.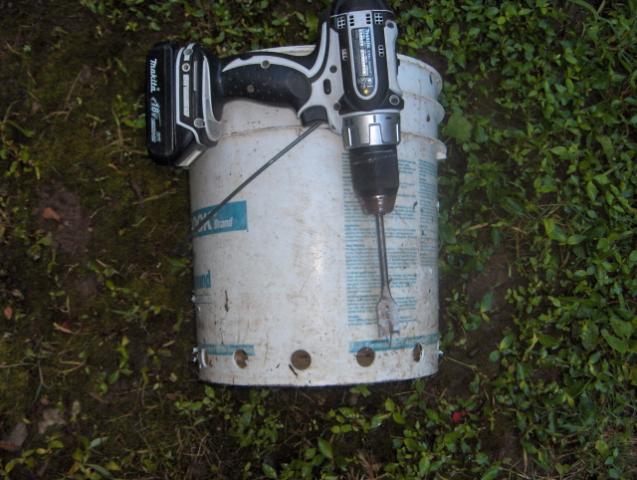 I then marked the tub at 3" and used a jig saw to cut it.I stacked the bucket with the light shield in it into the tub base with the 1"x3" board under it all and run screws though it.I reckon the board under the bucket/tub doesn't matter as it is a hanging feeder.
I still need to duct tape the hole in the light shield.Plus it got a major cleaning.I'm not sure all the feed will run out as planned but at least it won't get wasted like it does in just trays.

This is the final product going into the turkey growing pen.I will adjust the height to fit the middle birds as the littler ones are still learning where it's at.