In July I finally convinced Jeff that chickens are a good idea and he agreed to build the coop!
Phase one: Basic frame..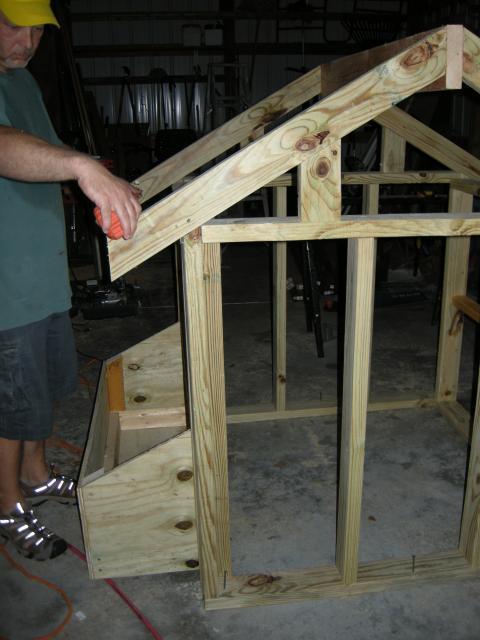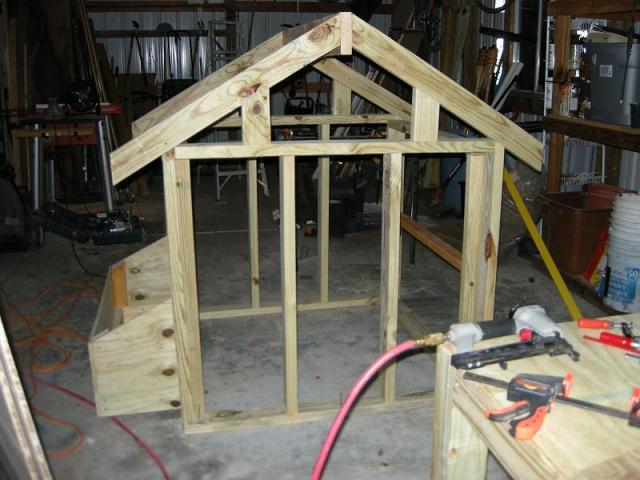 Phase 2: The coop is now set up, roof added--placed by the dog pen that will allow the chicks to "free range" and avoid the ever present herding border collies...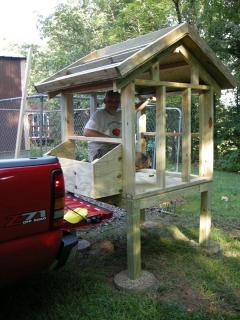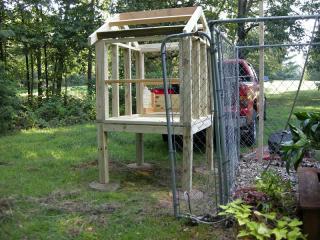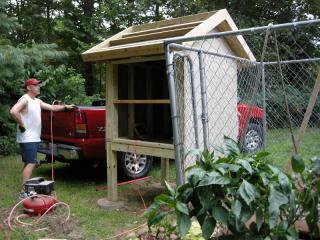 Phase 3: Sides, windows, nesting boxes complete.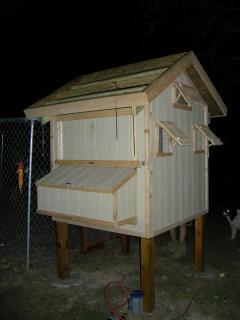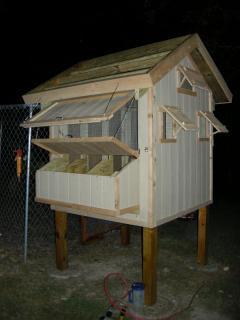 Phase 4: Painted red and a living roof. The roof was made with a soil/compost mixture--lots of sphagnum moss and secured with chicken wire. Winter hardy sedums and succulents were planted. It should look great next spring--no need for watering other than rain, the plants are very drought tolerate--now to get the chicks!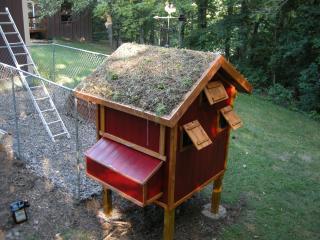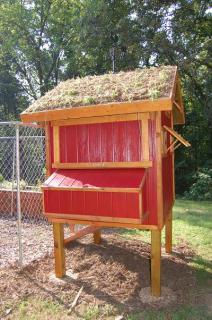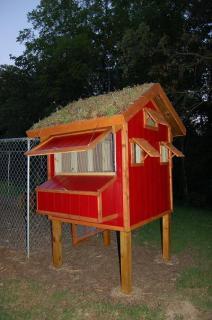 August 4th--the chicks are born..
Introducing: Henrietta, Cadbury, Feathers and Edison--the Buff Orpington Chickens Sisters.
Introducing the Chicks...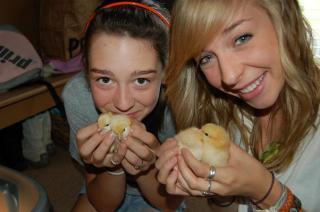 Two weeks old! Didn't know how much fun we would have with our new "pets!"
They are showing the beginnings of their real feathers.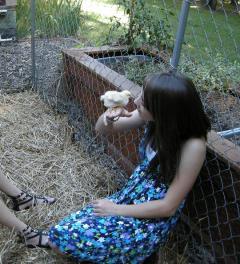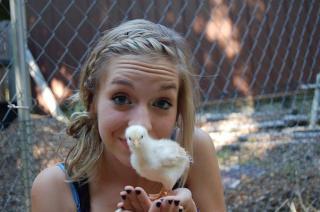 F
our weeks old--They are finally out of the house and into their coop/run!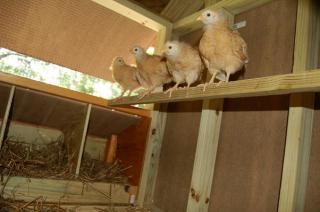 And of course, they have a custom made chicken feeder constructed by Jeff. When they weigh more, the feeder will automatically open when they step on the ramp

(Update: At 10 weeks old they reached the weight--and intelligence--to operate the feeder!)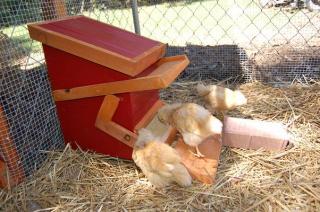 We predator-proofed the dog pen by putting 3 foot high--1/2 inch hardware cloth around and on top of the pen. We then put a "skirt" of chicken wire around (and attached) to the outside of the pen. I pity the animal that tries to go through, under or over the run. These chickens will hopefully die of old age!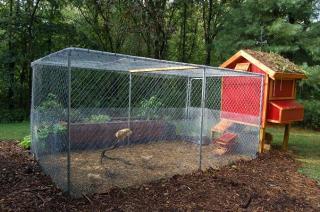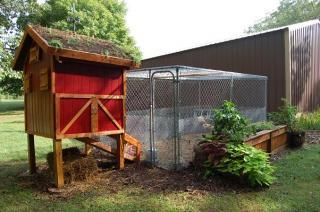 The chicks are now 8 weeks old! The Border Collies have now accepted them as part of the family.
I wouldn't leave them alone though--I don't know who would torment the other the most!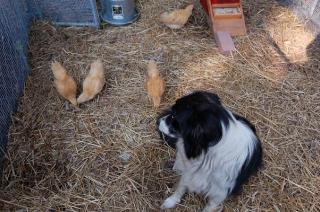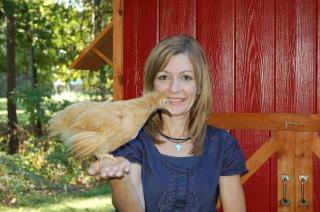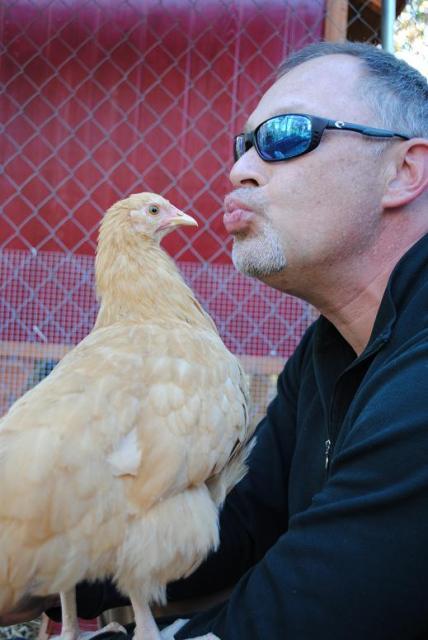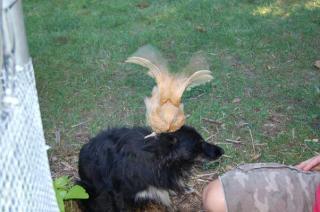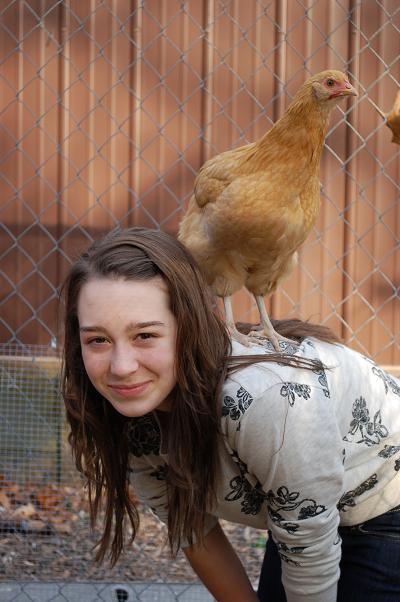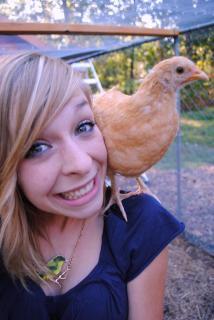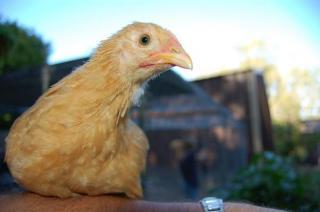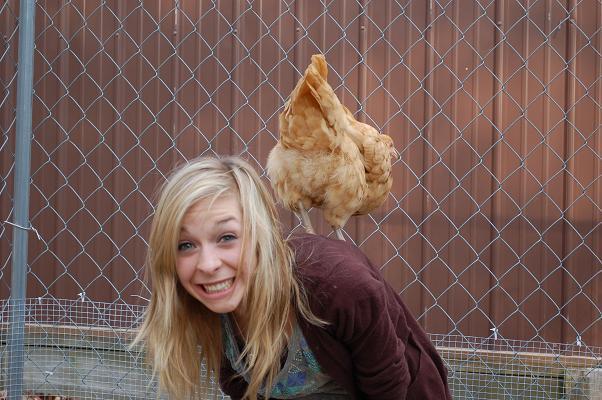 December--Yes, we put lights on the coop... ​
Merry Christmas from the Coop!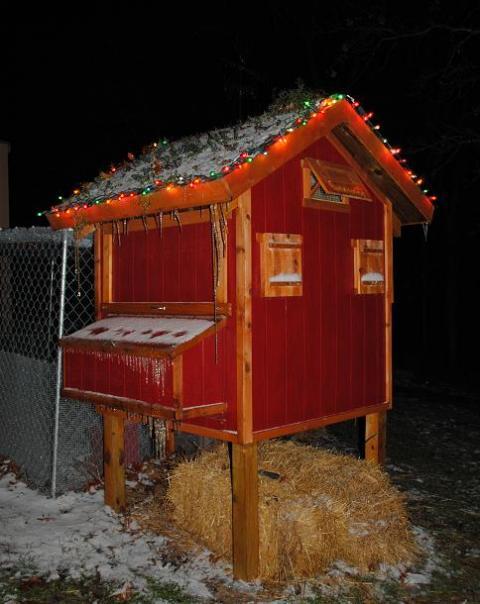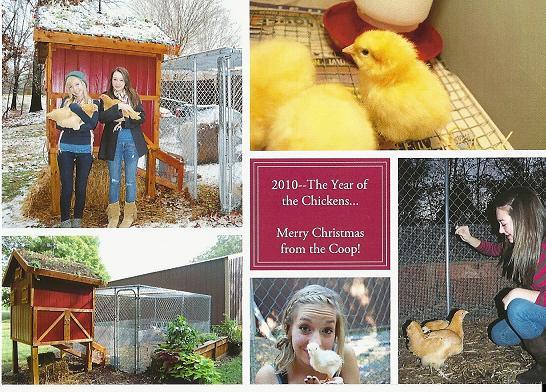 ​
First Egg! On a cold, 4 degree morning, one of my 5-month old girls surprised me with our first beautiful, cracked, frozen egg!​
​