​
HENSPA
CHICKEN COOP
2007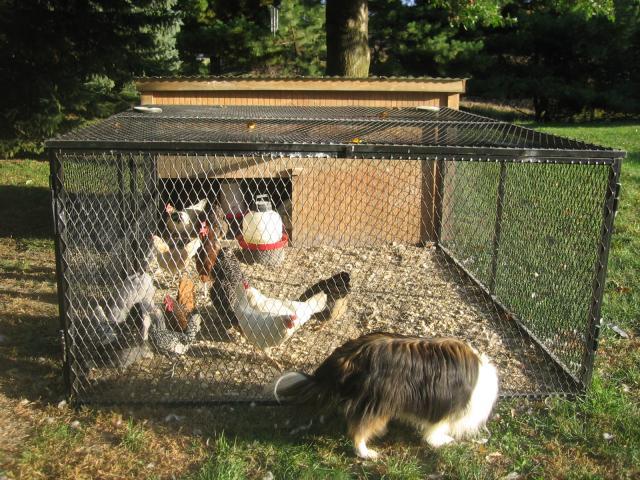 2011
Well I guess you could say I caught the fever. More chickens, means more space. I don't move the Henspa hardly anymore. Makes it easy to clean the deep litter method, when I need to though. The fence is easy to move if I need to. Love my girls still and enjoy coming to BYC. Boy has it sure ever grown since I started in 2007.
See more pictures below​
So far the Henspa has been great. The features of having a heated water bucket,
a built in feeder that holds 50 pounds of feed has been nice.
I love having the run for them to be able to be in the sun,
until I can let them out to freerange. The girls have been fine in the winter, even though it is open. It helps with circulation of air and I never have a smell. So far it has been well worth the money spent. Bill and I took a few hours to put it together. It was really easy and has held up for three years. I plan on taking the back off and cleaning it really good and then staining the outside, just to keep it nice.
My friend Bill who helped me put the Henspa together.
May he rest in peace, he died in December 2009 of cancer
​
​
​
​
​
​
​
​
​
​
​
​
​
​
​
​
​
​
​
​
Thanks for looking at my page!
​