Well, I/we had to get some more ducklings. This time we chose Holderread Waterfowl Farm in Corvallis, OR(wonderful service by the way)!
Our first half of the order came 6-10-11. We got 2 Welsh Harlequins, 4 Magpies, and 6 Dutch Hookbills (1 died 2 days later).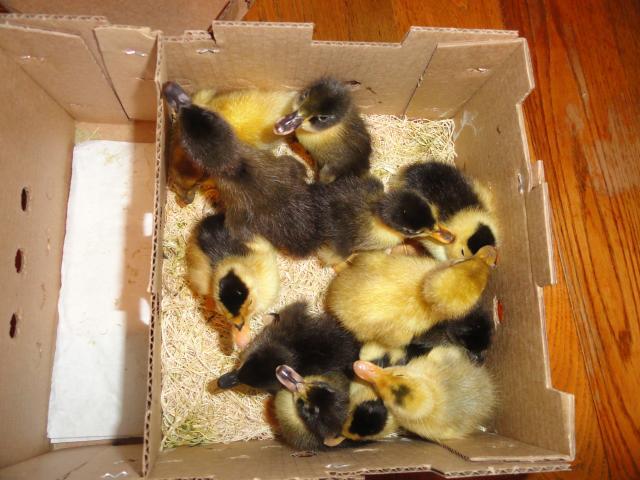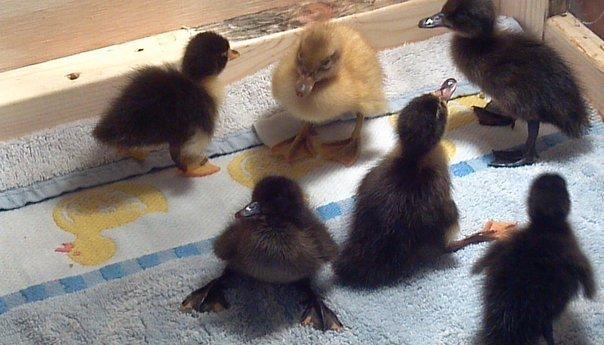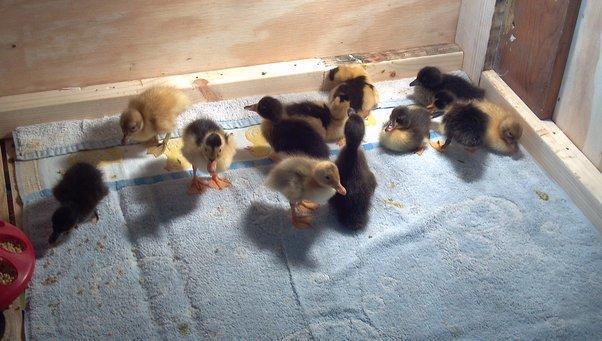 The second portion of our order came in 6-16-11. We got 4 Cayuga, 2 Magpies, and 6 assorted Indian Runners.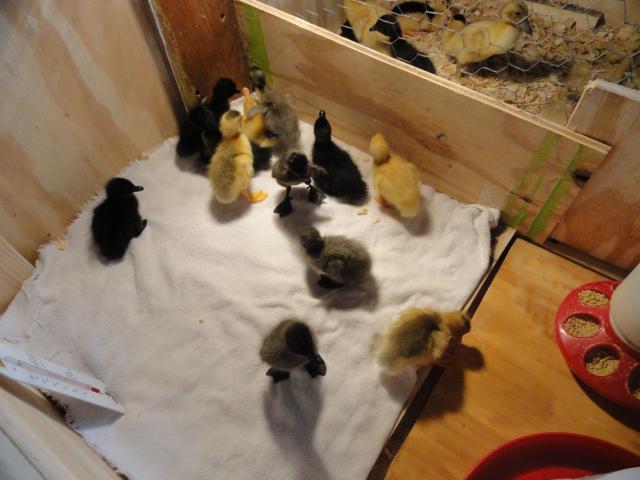 The other waterfowl we would like to add would be some Saxony, Sebastopol geese, and Pilgrim geese.