to the community at large: THANK YOU, THANK YOU ALL.I'm not the most tech-savvy BYC member, and I'll be the first to admit that I don't much know what I'm doing with this whole "urban farming" thing; but I've so enjoyed this site and all of the informative threads, especially "what NOT to do when building your coop," that I wanted to formally state
When I first joined BYC, I was encouraged to post pictures of our progress. Well, now that I have a camera, I gladly will try.
​
The folowing photos are of the work that DH, my neighbors, and I did during the week between Christmas and New Year. Take that, Sen. Jon Kyl! We regular Americans can work a 40 hour week AND build a coop without "disrespecting the institution."
Tearing down the old coop...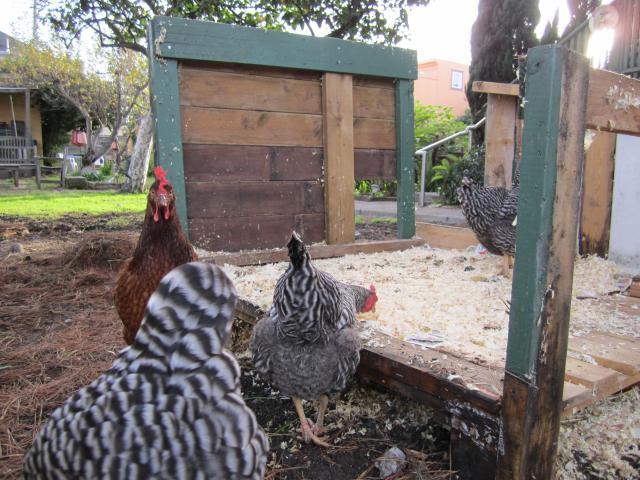 Rigging up the new...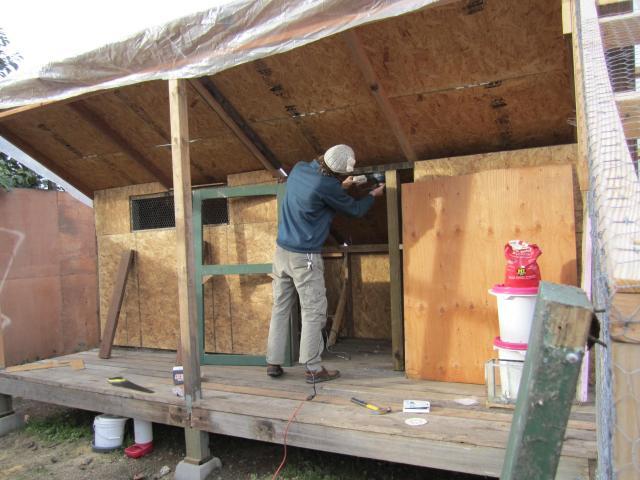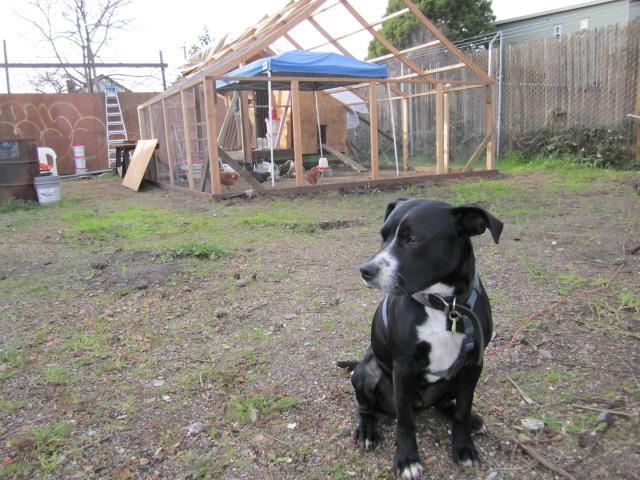 Happy chickens... and just in time before the frosts come.
Sadly, some of our girls are actually boys, whick means we'll have to give them up for adoption (darn city regulations).
Thinking about hanging onto one long enough for a cross-breeding experiment. Any forseeable problems with mixing this fella with a Barred Rock?