Bethany Farms
Vicki and I are part time missionaries and grandparents to 6!
Bethany Farms is our little way of earning some extra income to help us do what we love. Helping orphans!
Love The Children Ministries
​
We live on 5.5 acres of woods. We have virtually no land for crops, so we devote more energy to our love for critters - of which the Chickens play a major role. We sell Fresh "eating" Eggs, Fertile Eggs and Day Old Chicks. Presently our focus is on the Barred Rock variety of which we have some fantastic breeding stock.
We have an excellent bloodline of RIR started as well and will soon be offering day old chicks and hatching eggs from them as well. Vicki loves Silkies and Showgirls, so we have planty of those as well. Our flock that produces eating eggs consists of RIR, BO and Comets. All produce nice brown eggs and all of our birds get a chance to free range every other day. We have a rotation worked out so no bloodlines get mixed. Rabbits, three cats and two mutt dogs round out the farm.
​
Rocky The Barred Rock Roo
View of our "eating egg" coop where we house 30+ free ranging Comets, RIR and BO's
Rocky's new hoop house. This keeps him and his girls separate for breeding.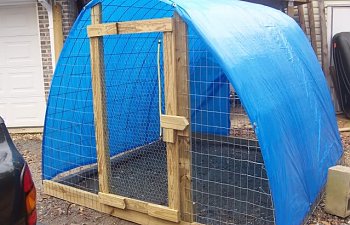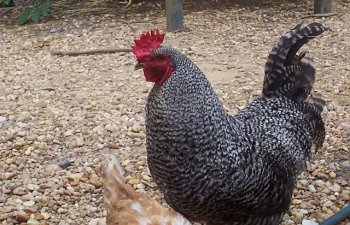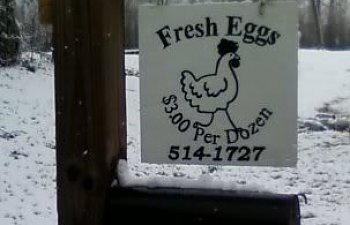 Thanks for stopping by!
May the Lord bless you and keep you.
May the Lord cause His face to shine upon you and be gracious to you.
Mike & Vicki - For the Children
​