c00p #2
It has begun, The Great Chicken Addiction.
Started gathering Ideas and Items.
FREE= Pallets, 2 wooden doors, trailor, 2 windows, 3 bundles of shingles
2 wooden boxes, mesh metal scraps & sheeting, house paint, tar paper.
BOUGHT=2x4's, 1x3's, sheets of plywood, 3 small boxes of screws,
5 sheets of osb, grey paint @ habitat store, hardware cloth, chicken wire
11-12-10
Scully ground off all of the bolts on the floor of the trailor.
Cut the doors to fit as the floor and filled in the window holes.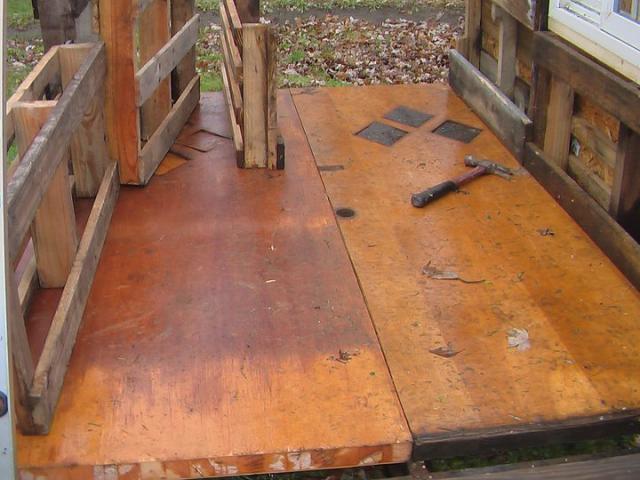 Started putting the pieces together like a puzzle.
Wall # 1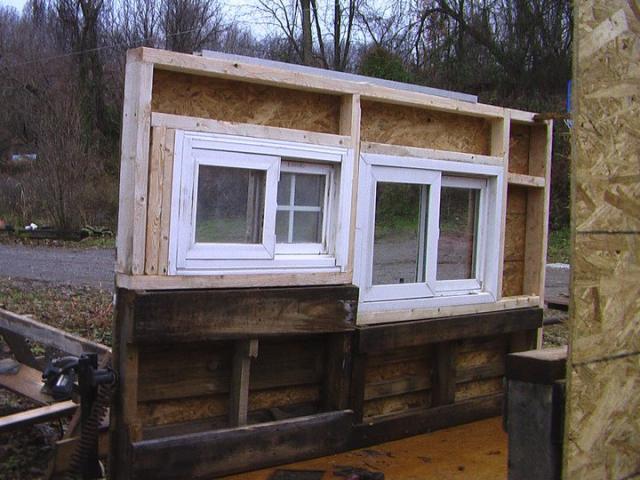 Starting to look like a coop.
Roof is on, needs shingled.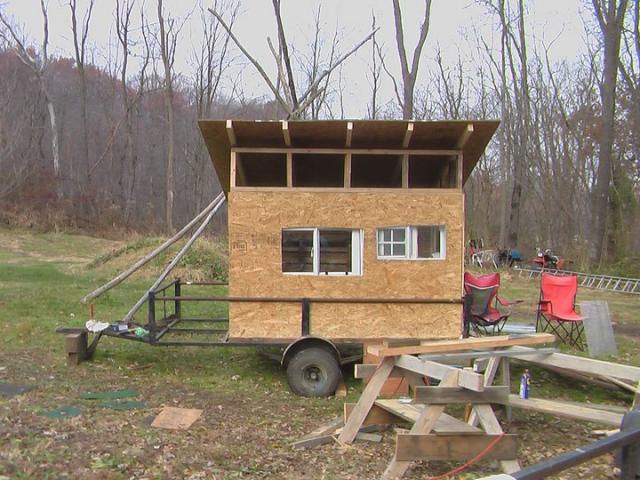 Premade box turned into a nest box Outside It opens up and has a lock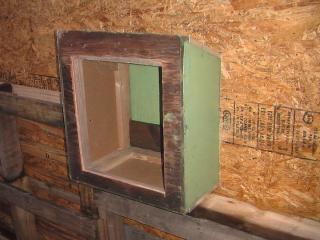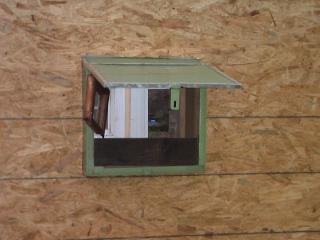 Nest box ready for eggs Plastic eggs, I picked up for 75 cents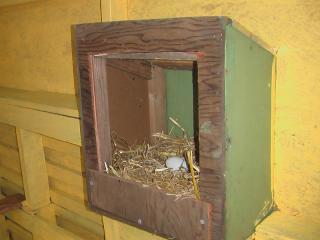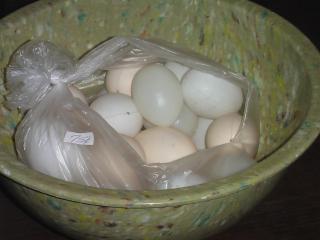 Compost bin made from pallets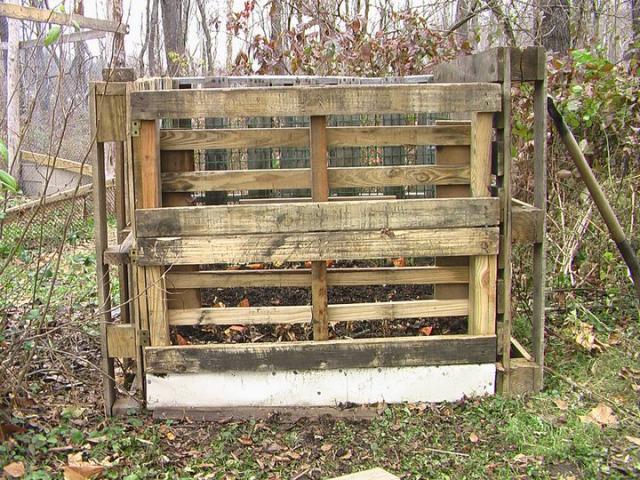 Inside is yellow to brighten up the place.
Ceiling is blue, like the sky, need clouds painted on.
11-21-10
MOTOCLOWNS TRAVELING CHICKEN SHOW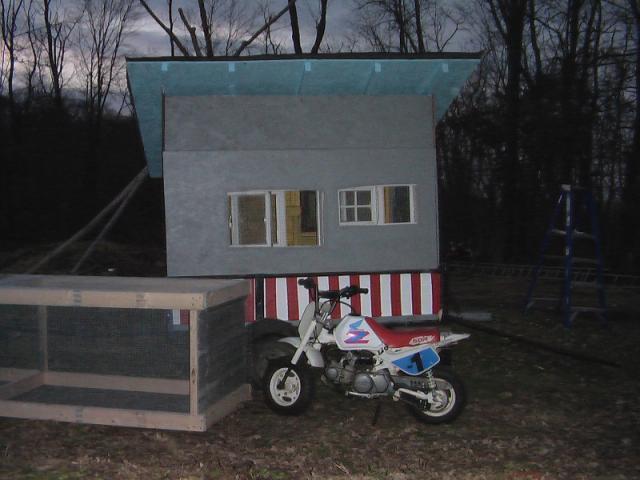 Can you see me driving that thing down the highway.
It's not done yet..........
but It's as done as It's going to get until the snow melts.
3/20/2011
We moved the coop to its permanent spot.
Added the new nest boxes.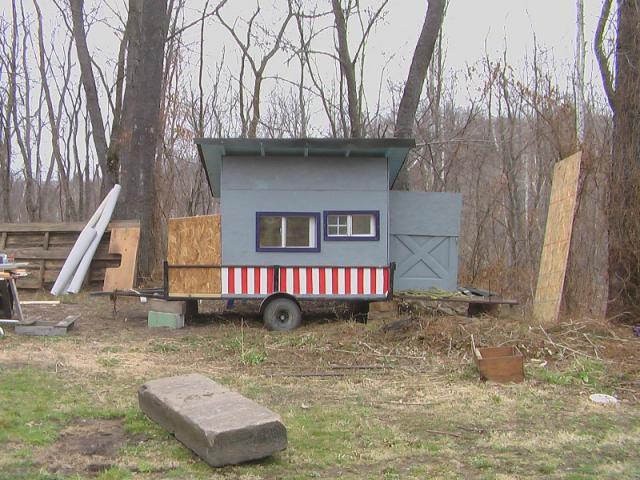 Nest boxes and linoleum down.....
THEN CHICKEN MATH HAPPENED AND VOILA!
4/02/2011
T
he Addition is on, doubled in size. It's 5' x 14' now.
Yeah more chickens!
All 37..........5 week old chicks go outside with the heat lamp.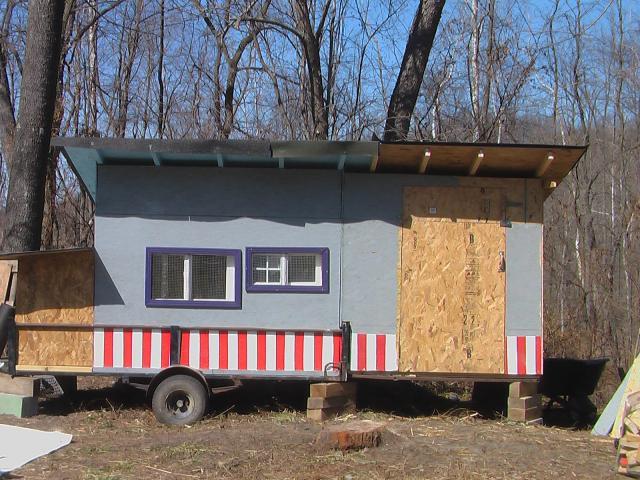 And we need to cut a chicken door.
Chickens are 5 weeks old and outside in the coop w/light.
​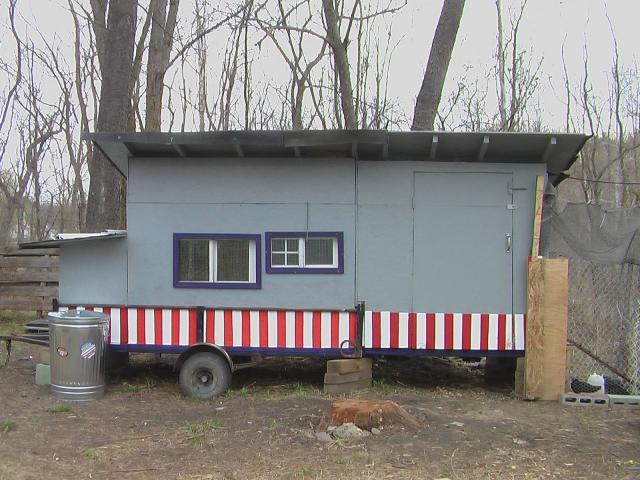 Open for Business
Inside
Temporary Run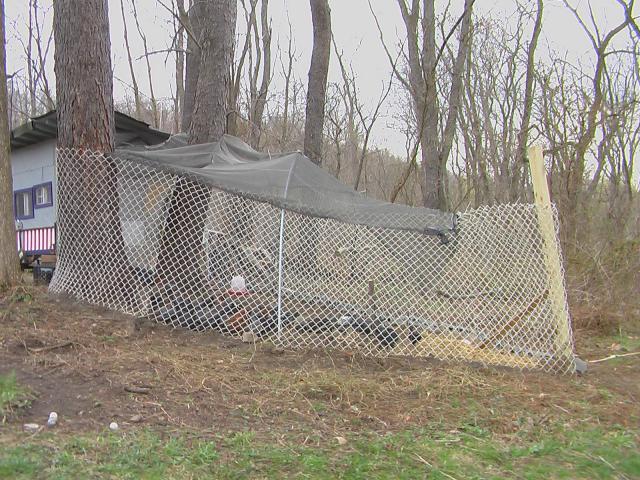 6 Week Old Chicks.
4/11/11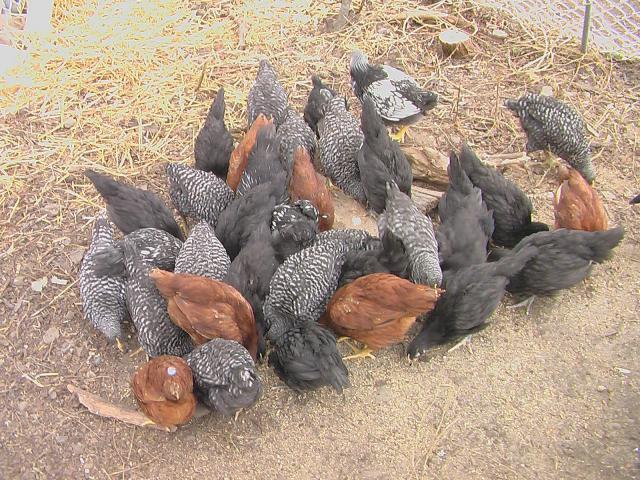 9 weeks old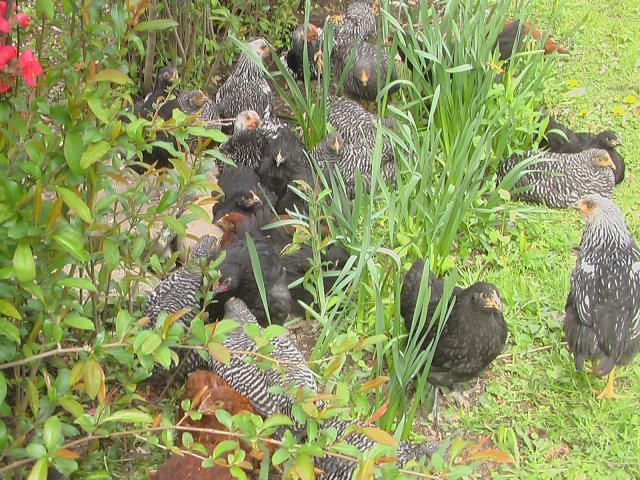 Adding the permanent run, It's small but they will be freeranging almost all of the time.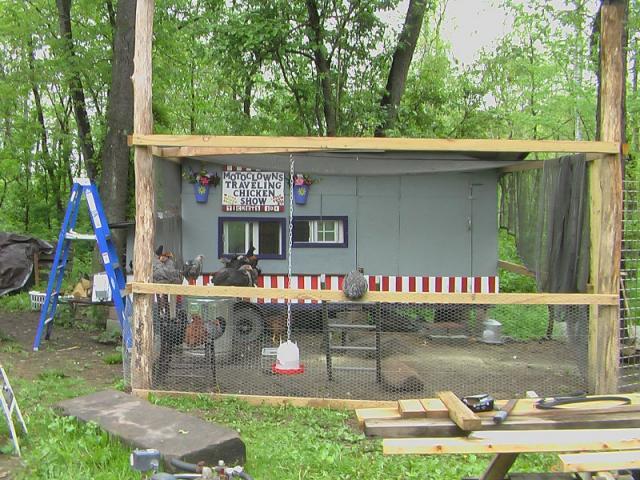 Clown Coop Sign!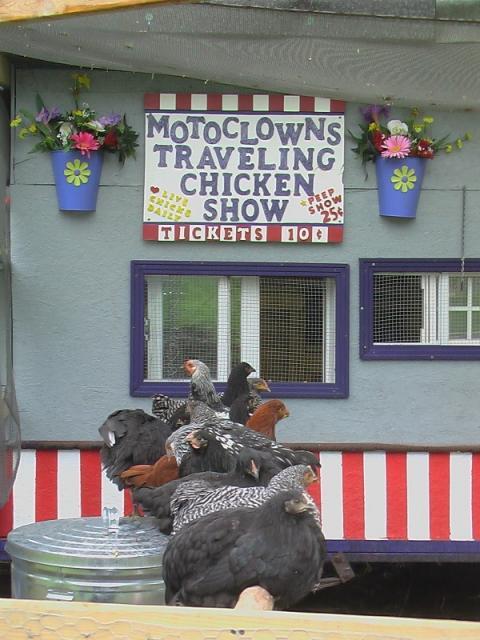 5-16-2011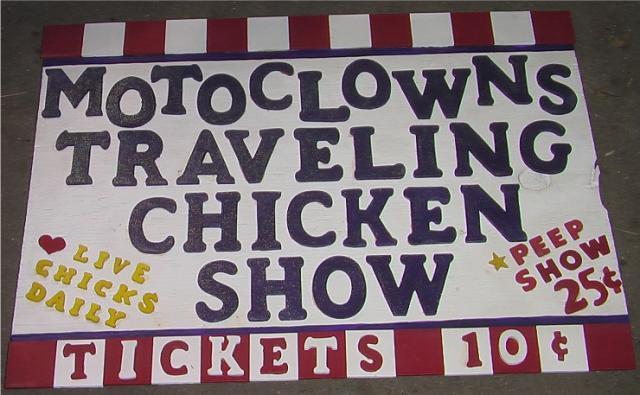 ​