We bought a trio of Mottled cochins early this spring and have started raising babies. We are mostly choosing our breeding stock now and will hopefully be selling fertile eggs and day old chicks in the spring of 2011.
Here is a picture of Sergio and one of his girls Amanda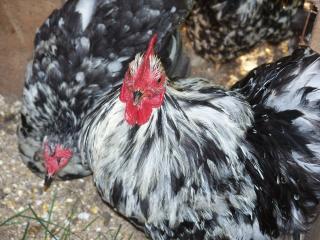 This is "little miss thing" she is the friendliest of any of the babies we have raised this year. She is about 6 months here.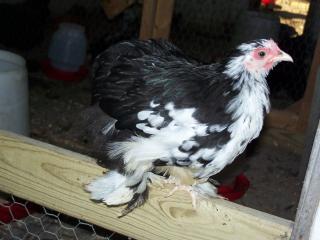 and yet another of mis thing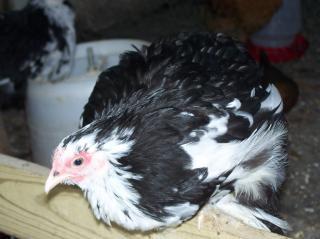 I will be adding more pictures as I get them scanned.
If you are are interested in Fertile Mottled Cochin eggs please let me know.
Thank you for viewing my pages