[FONT=comic sans ms,sand]
MICHI'S MARANS
[/FONT]​
Hello my name is Michele. I live in Northcentral Ohio (i think thats where i am) I found myself wanting Marans for their egg color but now its to show and preserving the breed. I want to breed these birds according to the standards that are being presented for approval by APA. I dont know what I'm doing at this time. But with practice I think I can figure it out. I will be starting my flock with 1 chick hatch from
Bargain(Nancy)​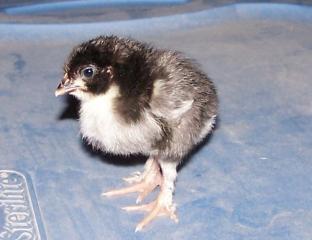 This is Lucky, he is a French Black Copper Marans, feathered legged. it hatched friday 11/13/09. He was the only one that made it out of 6. This baby came from Georgia.

This is Black Marans clean legged, don't know whats up with the weird coloring on toes. will keep eye on. With this one I aslo got 2 Blue Copper Marans.
All three are cleanlegged and came from the same Blue Copper Marans Roo. They are from Ohio.


These beautiful eggs are from a nice lady in Ohio. They are due to hatch 12/06/09. Well this is what I'm working with. Just the beginning. I will do seperate pages for each Varitety. As well as the progression of eggs.
​