My Chicken Coop Page.
This is my backyard and this is my coop and run. The area is about 9ft by 25ft.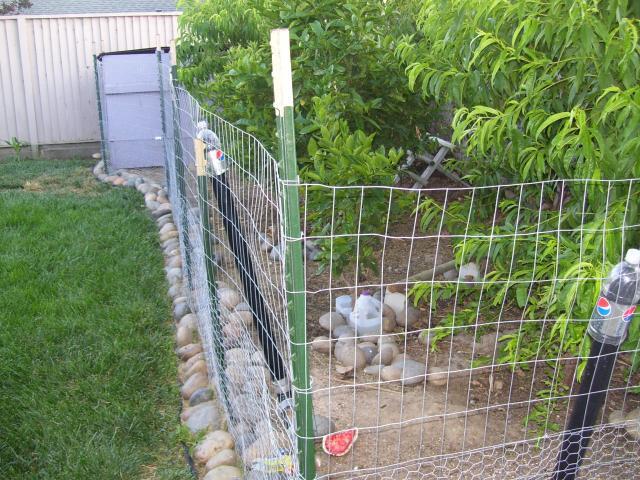 My chicken coop is made from cheap wanna-be plywood sheets. It has no floor and is kept 2 inches off the ground by "legs" made from treated 2x4's. It is 8ft X 4ft and is about 4ft tall. The lid has shingles and it opens up, but it is very, very heavy. There is also a door for the nest boxes.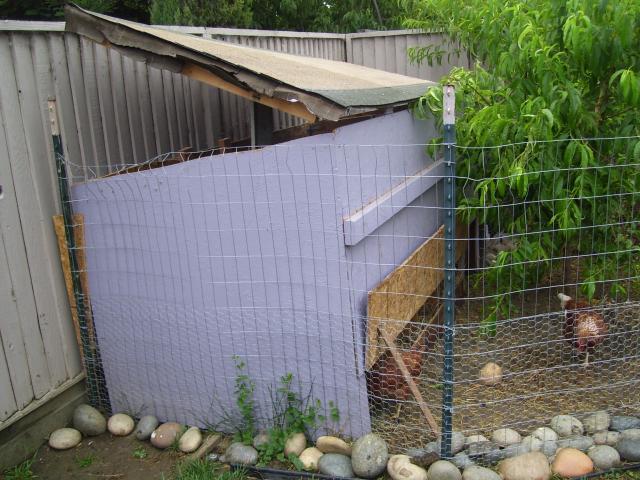 Inside the coop are 3 nest boxes and a perch.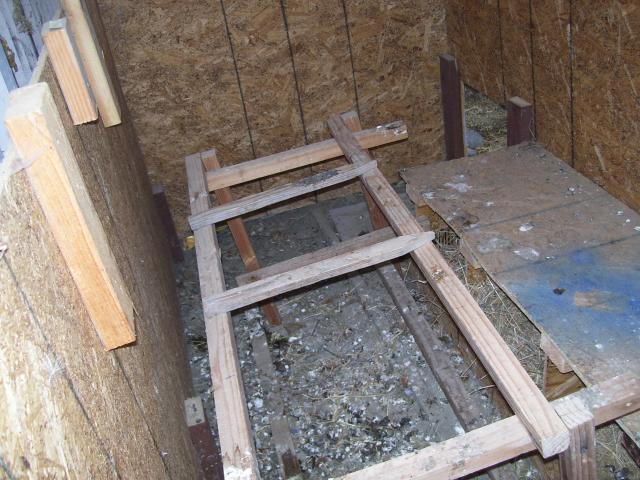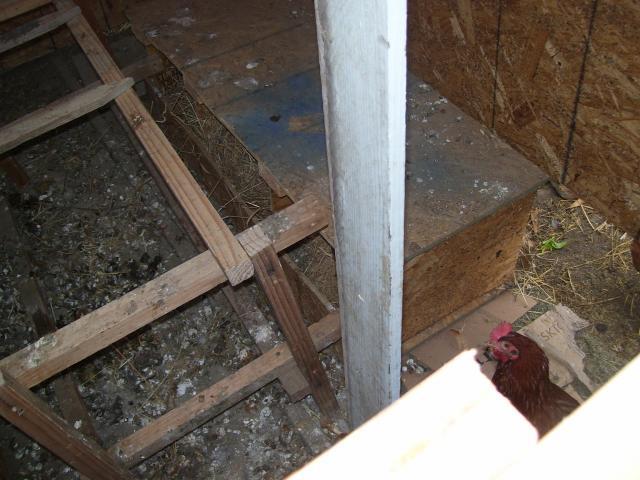 I plan to grow my flock so I added 2 more nest boxes for a total of 5. I also added an improvised ramp for my chickens.



End.