Bucket with ice-water feeds through the roof and to the back wall of the coop.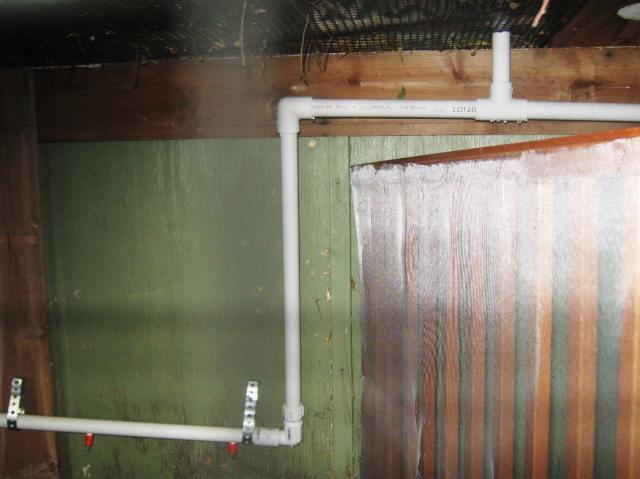 PVC splits to both sides of the run (we have a temp fence up in the middle until the chicks are finally introduced to the flock).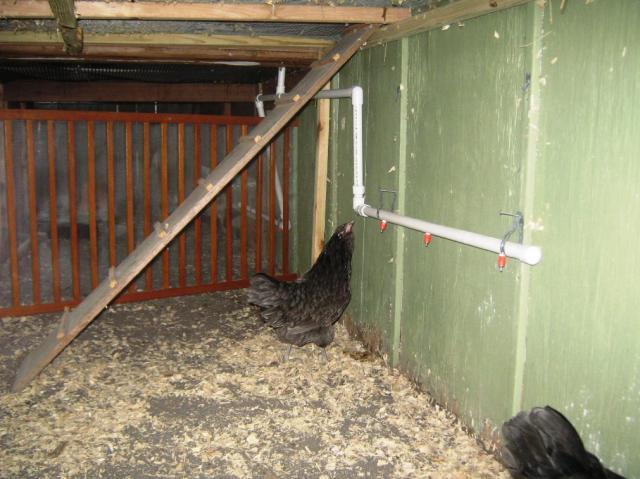 And voila! No more muddy dirty water and all we do is add a frozen milk jug to the bucket every day to keep the ladies cool in the Texas heat.
100%
my wife's
idea and work!