so began our little coop redo.
The roof was leaky and just had to be fixed
So my new wonderful other half started fixing it for me.
All the wood was reused fron the old garden. The window was a miscut from lowes they gave me for FREEEEE!!! (gotta luv em)
I just LOVE how the redo turned out. it fits in more with the house and yard. it ties into the garden that will wrap around the house.
so here it is.....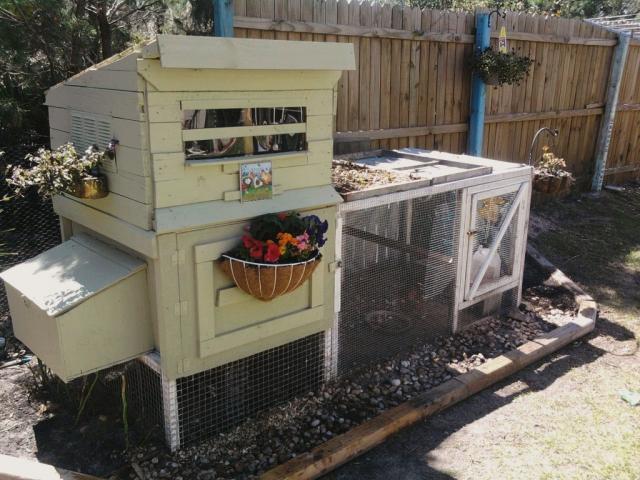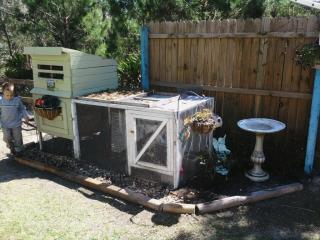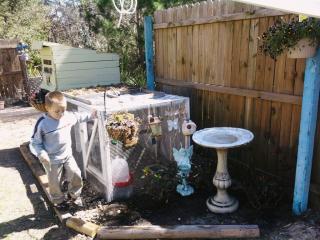 ​