[FONT=book antiqua,palatino]
Paganbird's Page
[/FONT]
Definition: Pagan: latin: paganus -
adj
[FONT=georgia,palatino]
rural
[/FONT],
n
villager (Taken from my own volume of Collins Latin Dictionary 2005 edition)
We live down a dirt road on 20 acres of wooded wonderland... that's
rural
in my book!
Since people have asked... here is a close-up of my avatar pic. The peacock is liquid latex body art. The shape is painted on in liquid latex (which is black.) Then the artist put colored glitter on the wet latex to make the design. It took a while. I had it done at a body art festival in NY a couple years ago. The 2nd pic is copyrighted by some guy that was making a photojournal of the festival for publication. I chose an india blue peacock on a lotus flower. I think it turned out very nice. It lasted about 2 weeks, then I peeled off the latex and kept parts of it to put in a scrapbook. * Click on the pics to make them larger.
The Birds on my shoulders and the cup of flowers
really are
tatoos.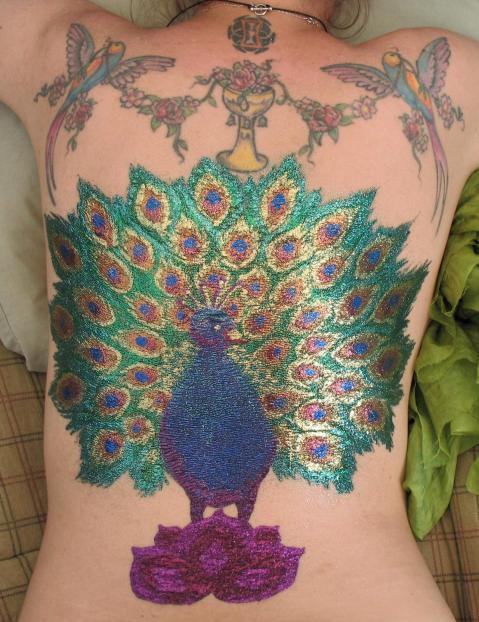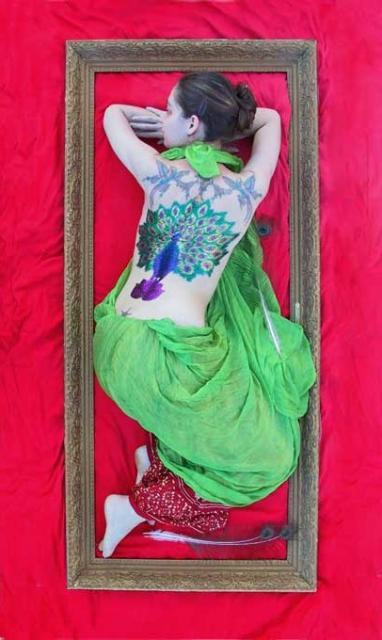 I currently (March 2010) have: an increasingly tolerant husband, a son, a daughter, a cat, my DH's cat, a doberman, 2 horses, and a bunch of chickens.
I have the following chicken breeds: Black Australorp, Easter Egger, Rhode Island Red, New Hampshire Red, Silver Laced Wyandotte, Blue Laced Red Wyandotte, Black Jersey Giant, Black Orpington, Buff Orpington, White Crested Blue Polish, White Crested Red Polish, Silver Laced Polish, Black Star, White Leghorn, California Spotted, White Plymouth Rock, Barred Plymouth Rock, Araucana, Salmon Faverolles, White Cochin, Black Cochin, Mottled Cochin, Project Mille Fleur Cochin, Frizzle, Sizzle, Black Silkie, White Silkie, Blue Silkie, and a couple mystery chicks. I also have a pair of blue blackshoulder peafowl. Quail: Chinese Painted Quail (buttons), Japanese Quail (cortunix)
I sell hatching eggs and chicks. Local pick-up or shipping available.
I'm a homeschooling mom, work as an RN for the commonwealth of PA, practice yoga, make my own CP soap, teach bellydance, play flute, ride horses, keep a garden, read, sew, paint, hatch chicks, oh, and I'm an excellent cook!