This is the Chicken Tractor Eggstraordinaire ~ where chickens work for their livelihood ~ and and the kids work for the chickens.
Here are some ~in use ~ pics ~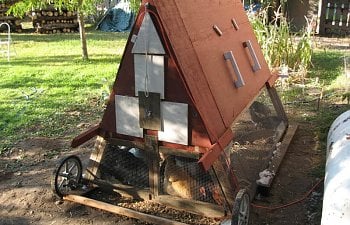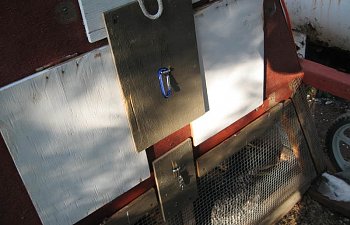 Here is a close-up of the new locks we put on the door, after we had our little toddler run-in.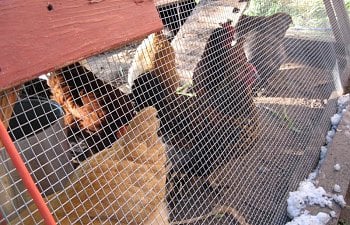 Check out the snow ~ chickens could care less ~ Currently they are scrubbing up the ground for me in the first half of the garden plot.