I started out building a standard cube style nest box and quickly realized that a roll out nest box is a much better solution. You get clean eggs and less chance for a hen to get the urge to eat one. I used pocket screws to build most of this and lined it with a carpet runner. Optionally you could hinge the outside top if the roll out nest box is in a protected area. I've attached drawings of all the parts. I feel that a community nest box is better than individual nest boxes because they can all use the same box without any squabbling about who get to go in. I've seen 4 of my RIR pullets in there at one time peacefully sitting side by side.
I built mine with the top hinged but found it was very hard to seal the gap so now I'm going to build a overhang for the run to protect it from rain, snow and ice.
I built mine to fit through the wall of the run
This shows the divider between the front and back.
This shows the curtain under the divider. The chickens are not fooled by the curtain lol.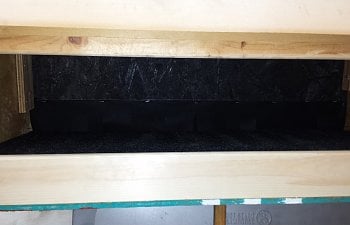 A close up of the curtain.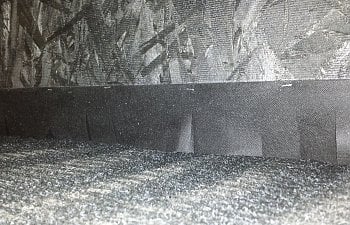 This broom stick is used to raise the false floor so I can remove it for cleaning.
I clean it about once a week with a brush.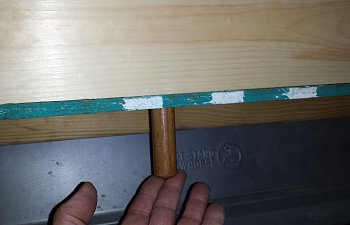 Here you can see the false floor lifted up by the broom stick.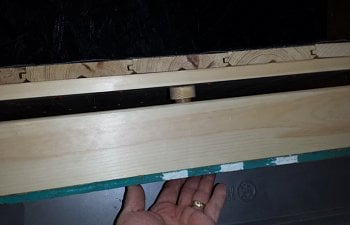 The hinge detail.
A view of the front showing the curtains and steps.
A view of the outside installed in the run wall.
JT