And here's one of the silkies from our first hatch! (May 6, 2010)

- (obviously not full silkies)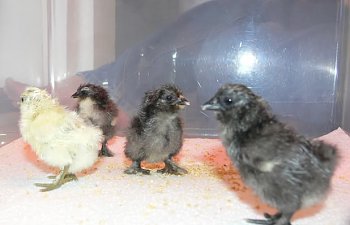 Here they are at one day old. We have one Buff Silkie and five of the Black.
Here's the buff one at day 10.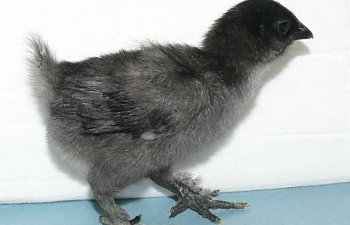 And the all black one (day 10)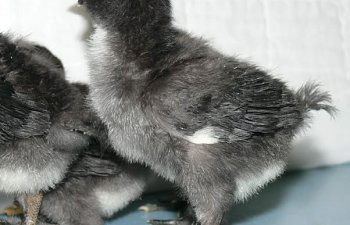 Black colored one (4 of them look like this one) - day 10.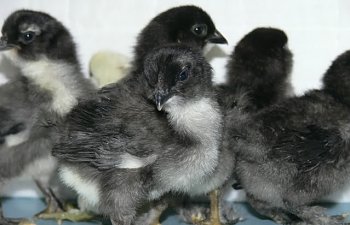 Group shot. Silkies 10 days old.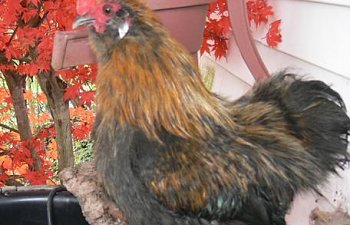 Fred, our only rooster, at 5 months old - October, 2010

It's been a while since we posted photos of our original silkies. Here they are at 9 months old. (Feb. 2011)
And now we have the next generation of silkies here: (November, 2010)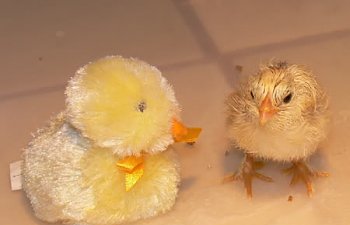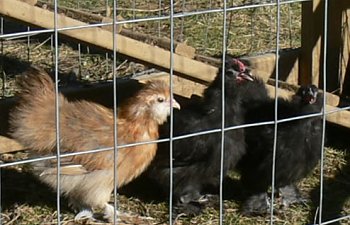 Next Gen. Silkies at 8 weeks old. January, 2011

Herb, rescued 2/15/11 - no idea on his age. (passed on July 1, 2011 )