May 2012
15 chickens out on the lawn
2 Buff Orpingtons chillin' on the swing
9 week old Freedom Ranger Hen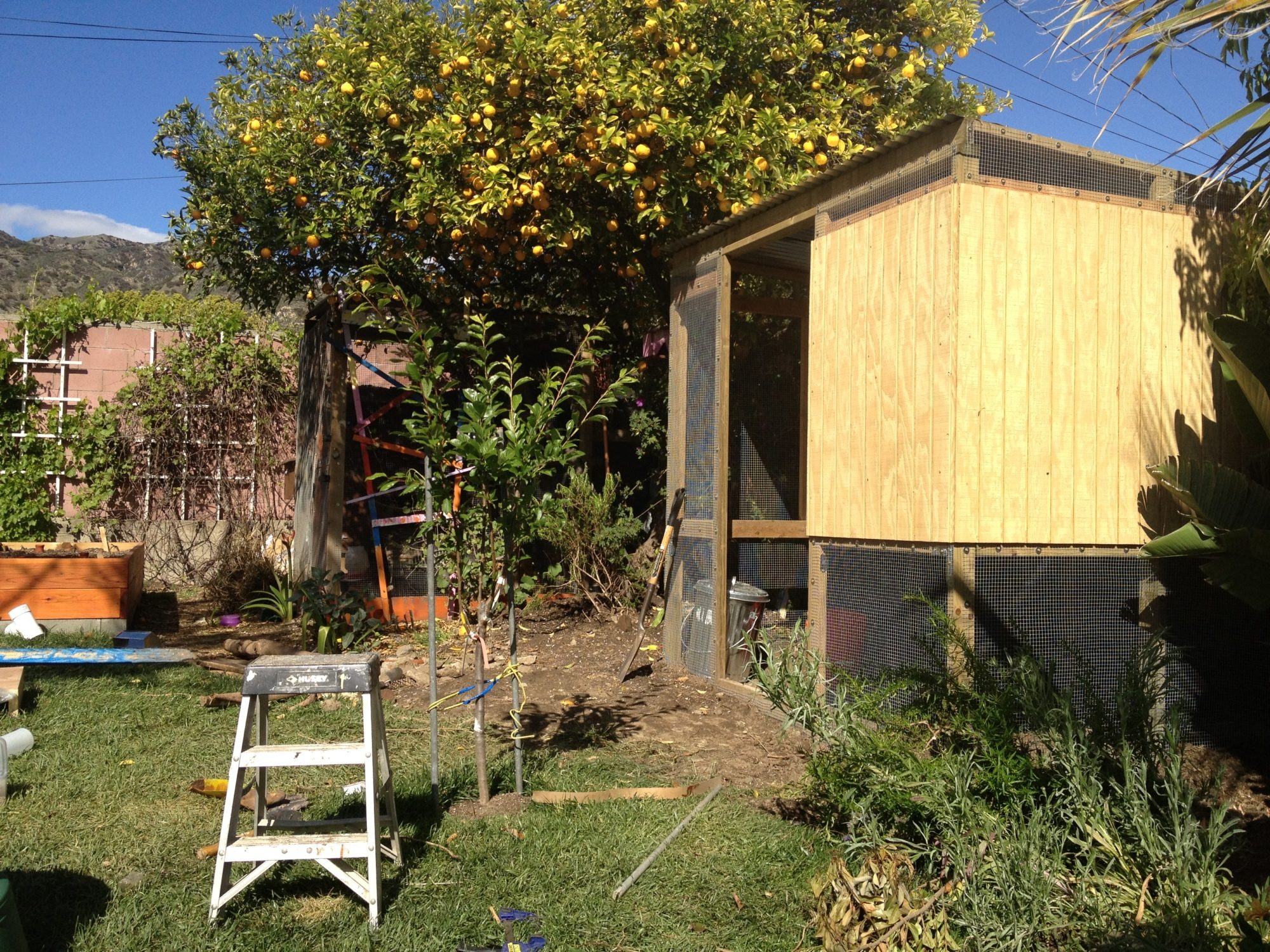 Latest addition: this Rabbitry will have 6 cages.
- April 2012 -

Our new addition to the flock:
5 Week Old Freedom Rangers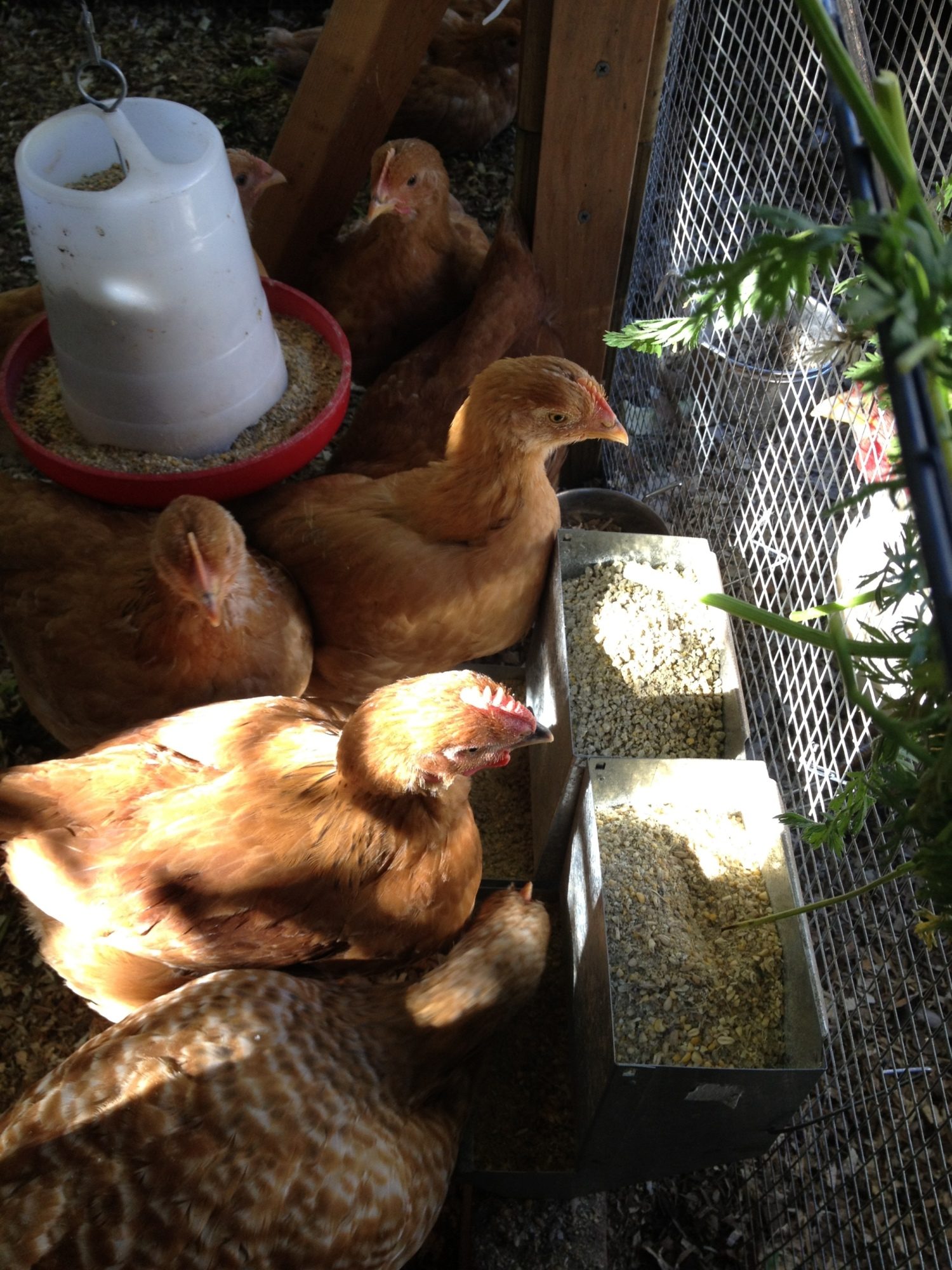 These french broilers are strong, robust and great for free range, organic environments.
Most supermarket chickens are fast growing breeds (hybrid white synthetic Cornish crosses) who have trouble walking by the time they are 3 months old. They have lost all their natural instincts to forage and breed.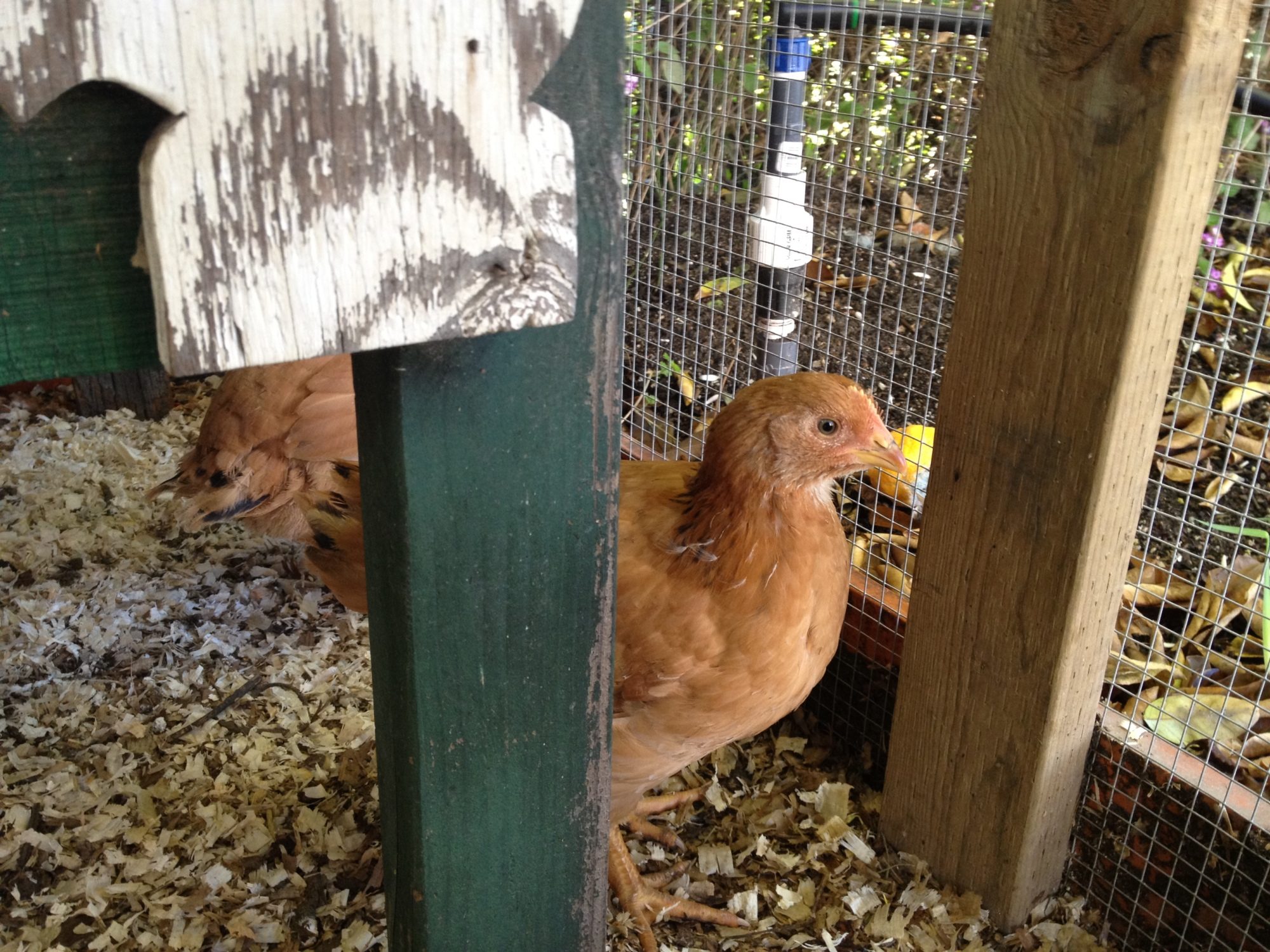 In contrast these little guys love to scratch and take dust baths.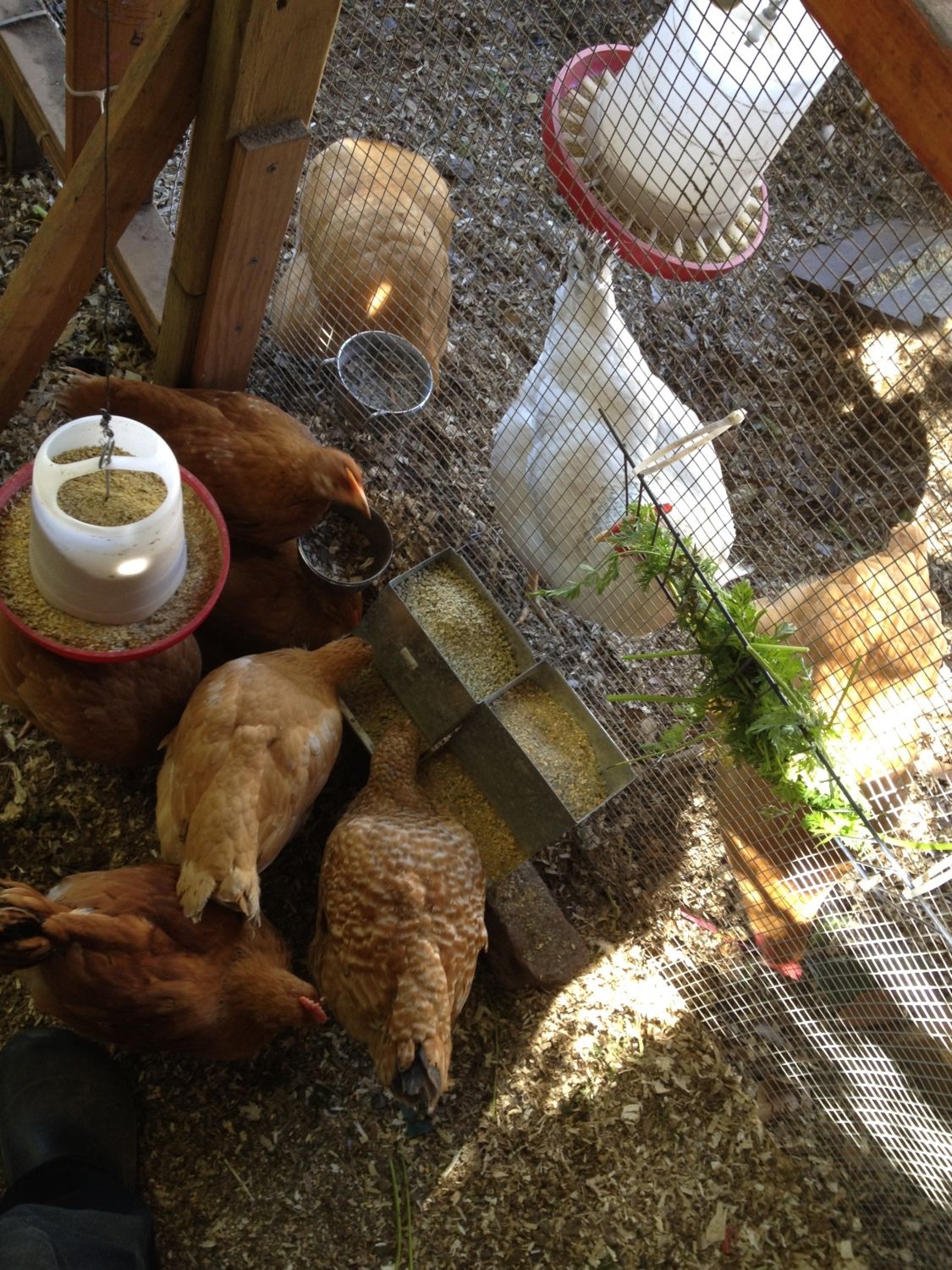 9 Broilers on one side...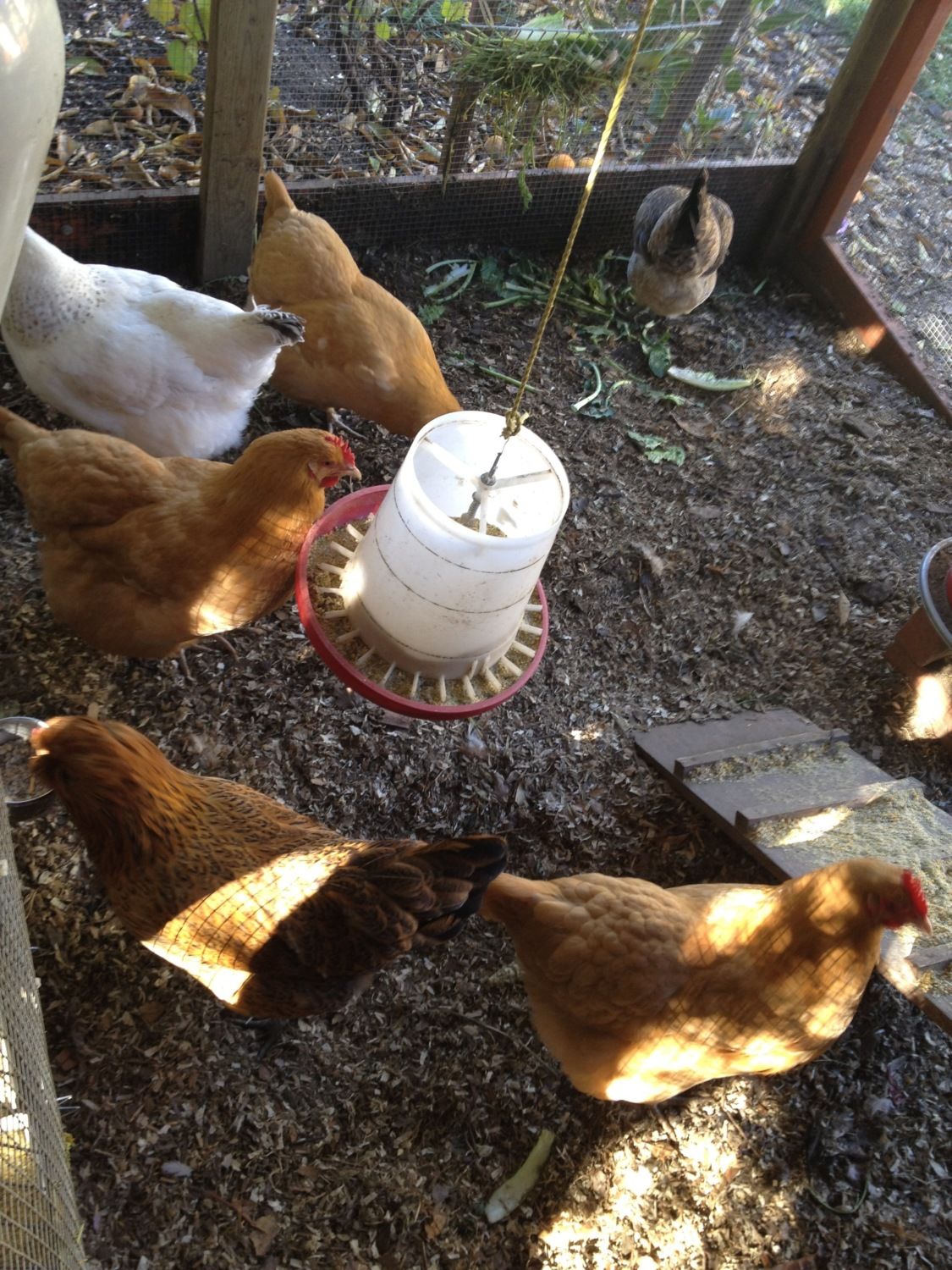 ... 7 Layers on the other side...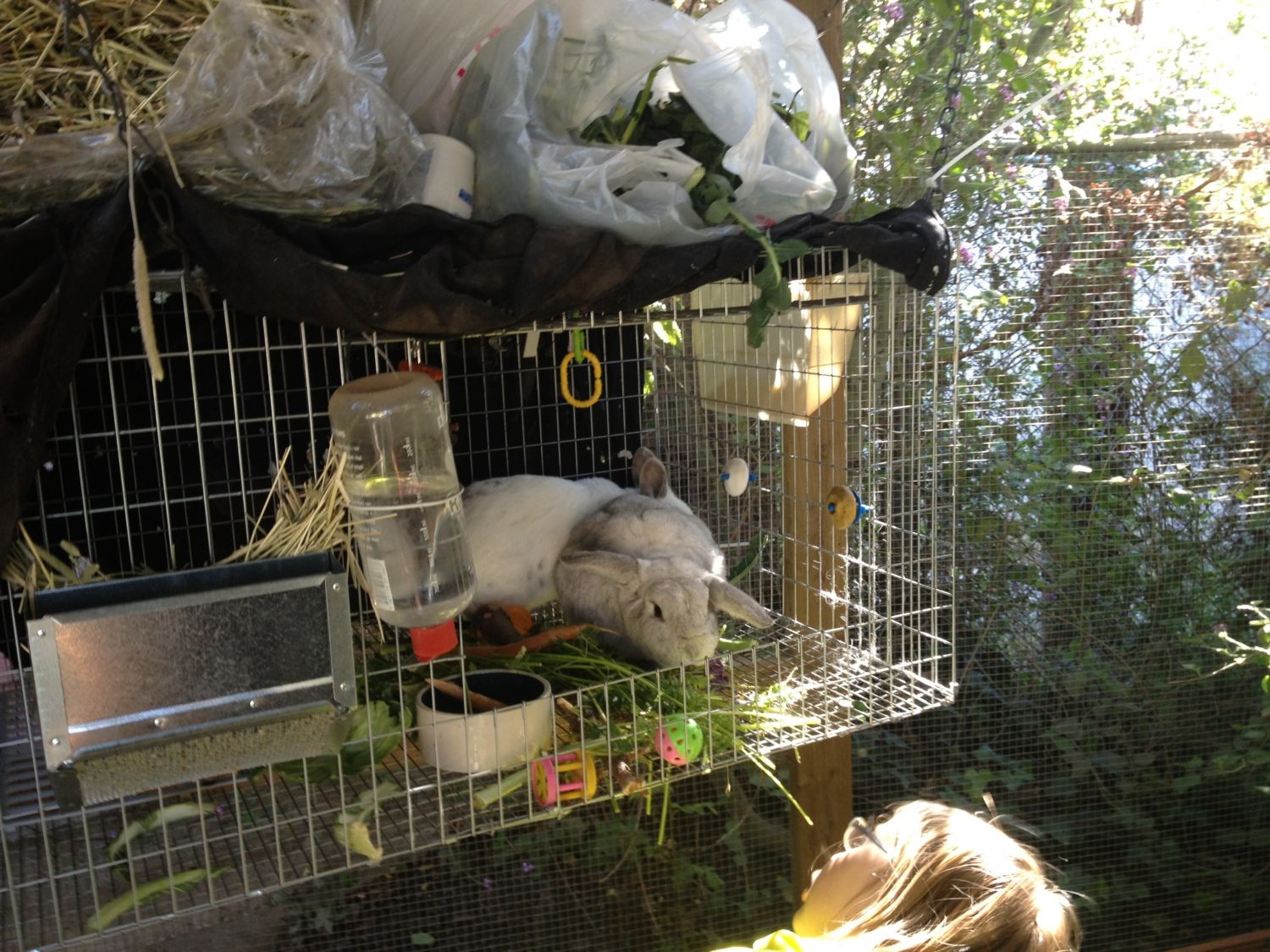 ... 2 Bunnies upstairs...
... and 1 happy Lili!
----------
March 2012
: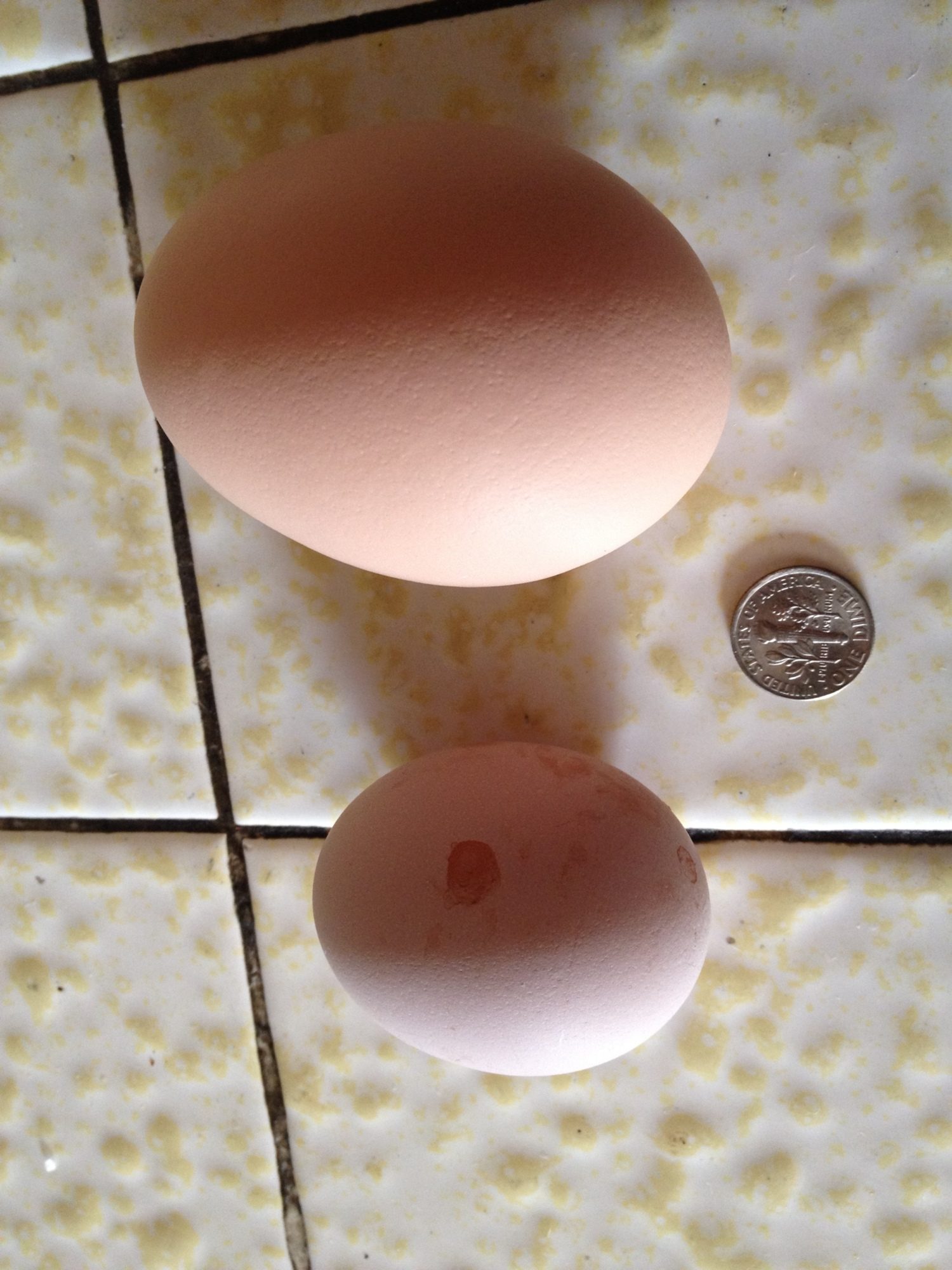 3.2 ounces... New record!
---------
October 2011:
R.I.P. Lucinda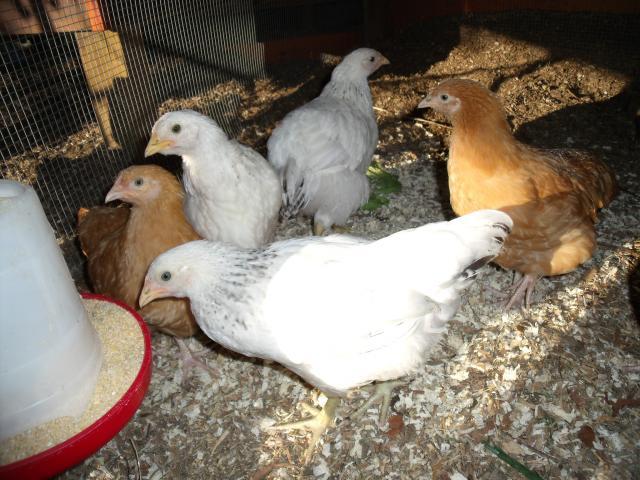 The newbies finally get to stay outside.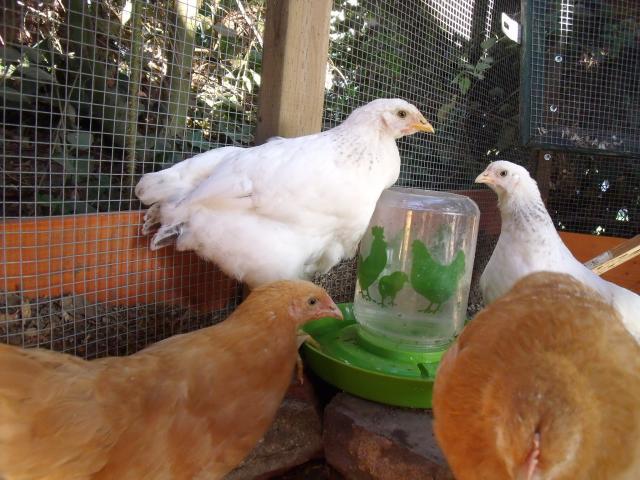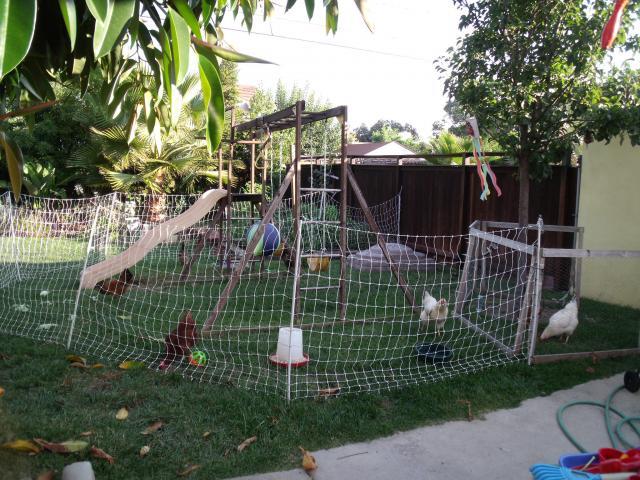 gardeners at work.
stealing from the veggies!
Dustbathing: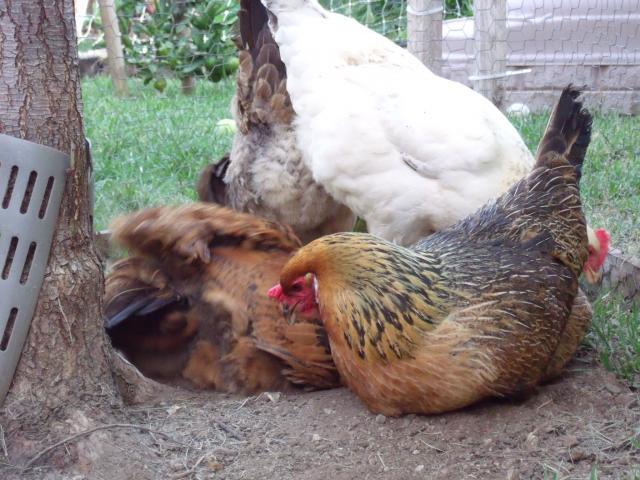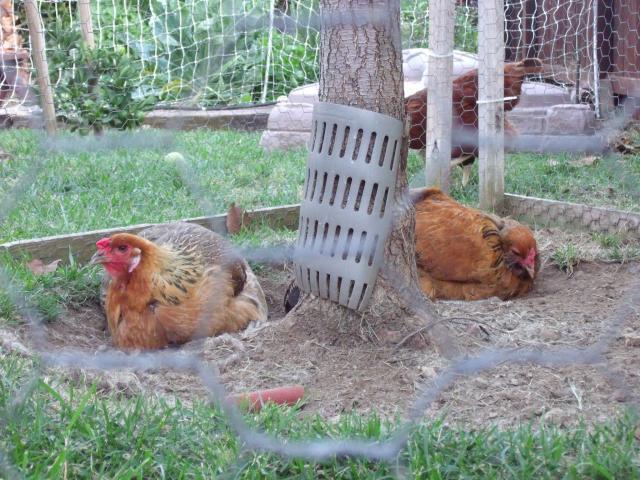 September 2011: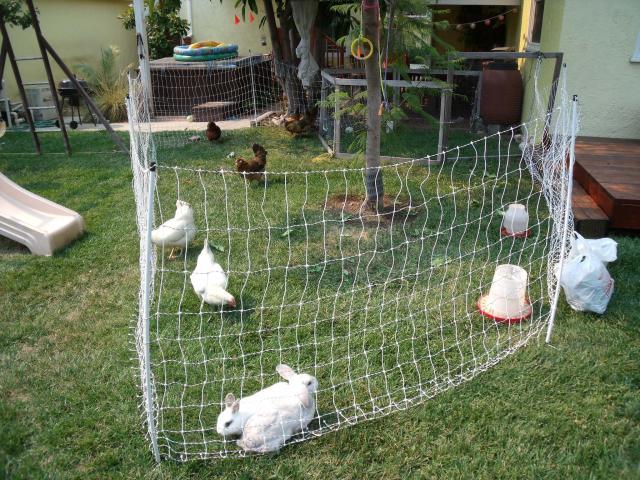 We adopted 2 white Delaware (Fluff Fluff & Bamie) & 1 Amerecauna (Elvis) to our Flock.​
The New Generation - 3 Weeks Old: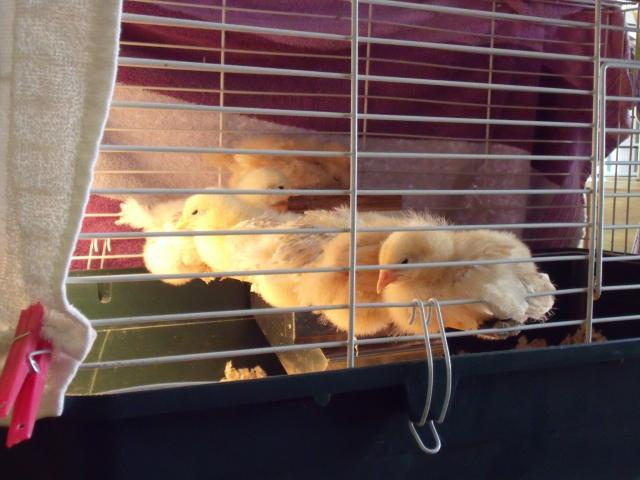 The New Generation - Born 8/22/11:
Meet Cutesy!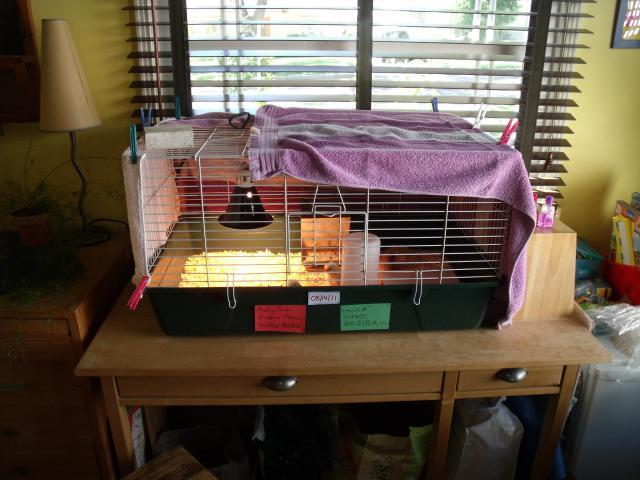 Our 6 new chicks: Buff Orphingtons Gojira, Chickie & Ady Gil - Delaware Cutesy, Nisshin Maru & Yellow Mellow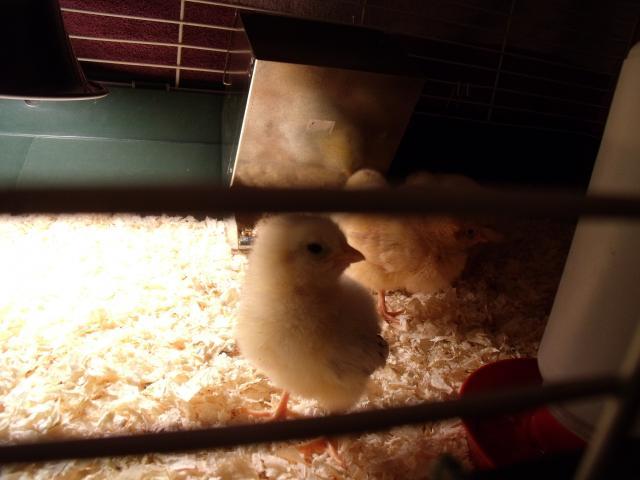 August '11 - 1 Year Old: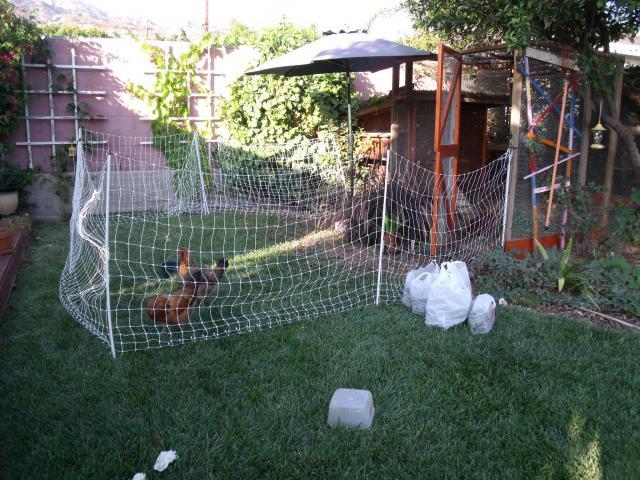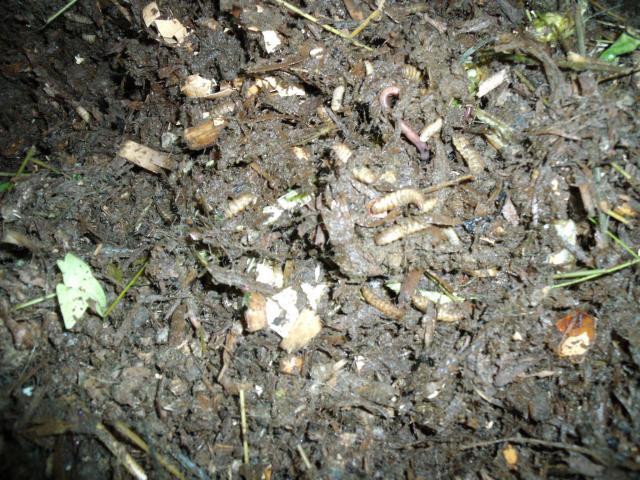 Food for chickens: Black Soldier Fly Larvae from our compost
March '11 - 8 Months Old:
fresh wheat sprouts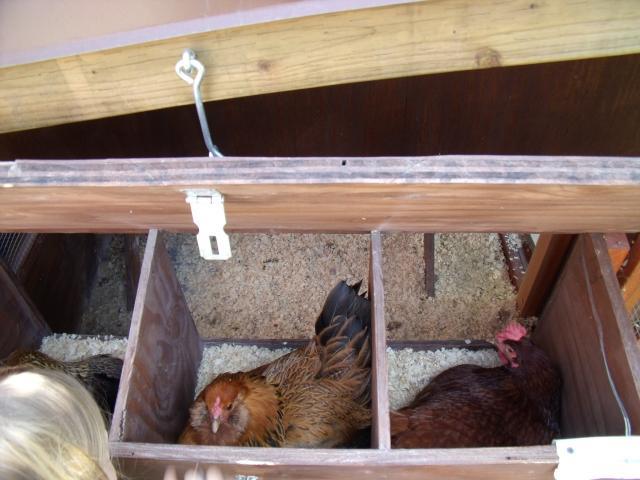 nest box for egg laying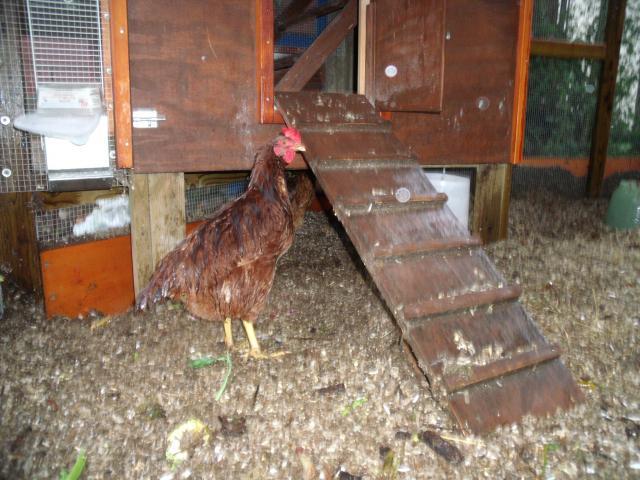 chicken in rain - they actually get wet when it really pours, but it doesn't seem to bother them too much.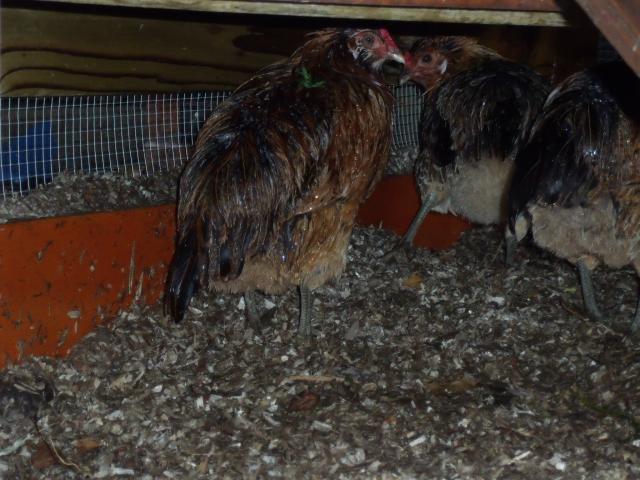 Feb '11 - 7 Months Old: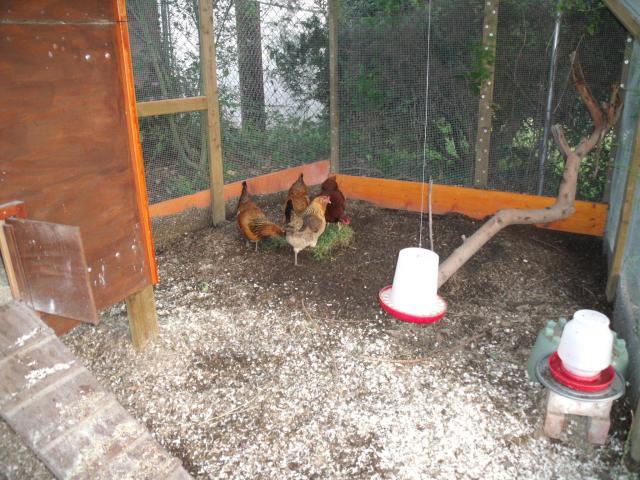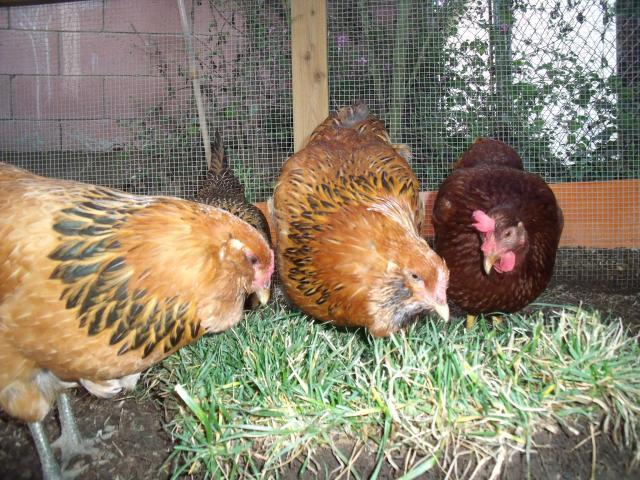 A patch of lawn as a little snack.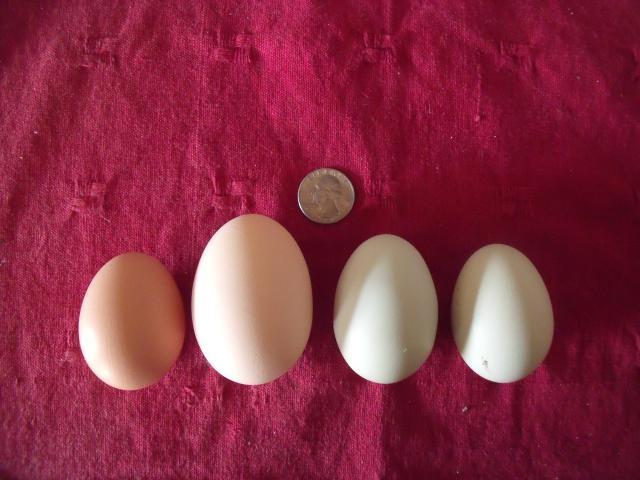 A day of eggs by Peepo, Lady Gaga, Lucinda & Peepsy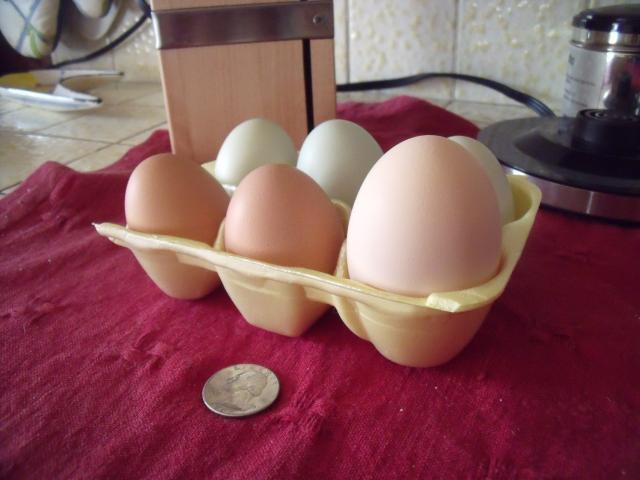 The current record: a 2.7 oz egg - raised with soyfree & cornfree organic feed.
Jan 15, 2011: Our first egg!
- courtesy of Lady Gaga -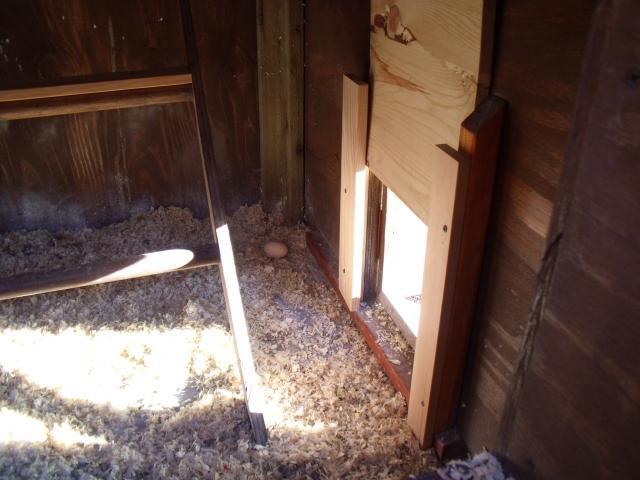 Lada Gaga's first egg on the left next to a farmer's market bought egg.
XMAS 2010: 18 Weeks Old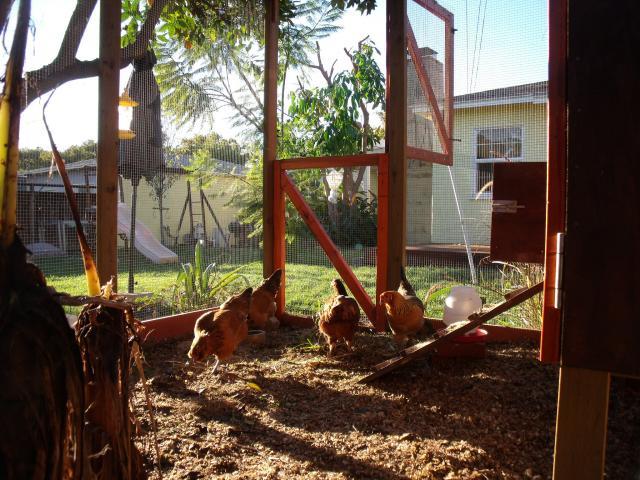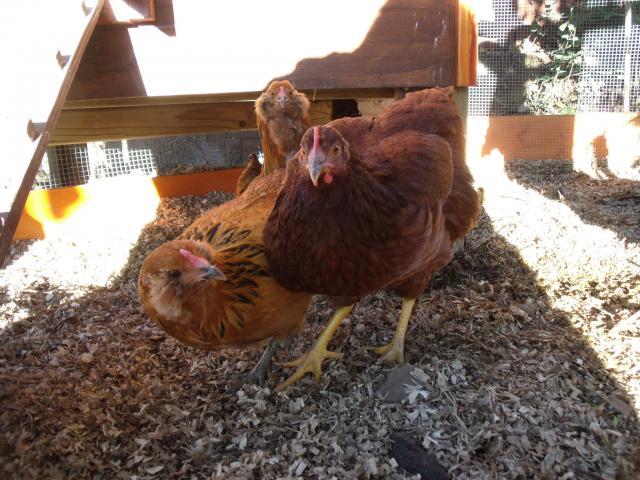 Lady Gaga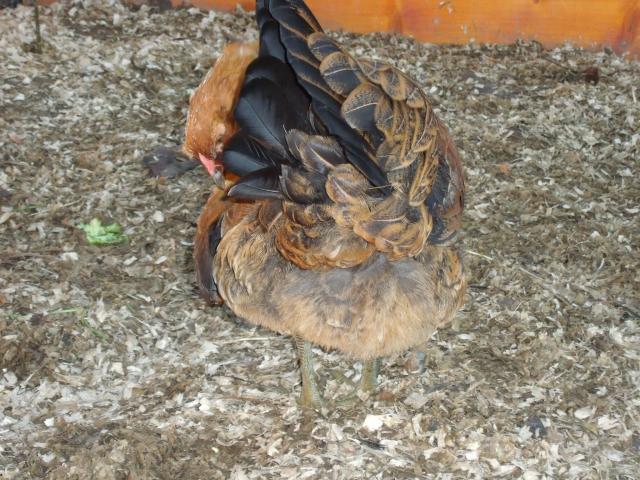 Lucinda
11 Weeks: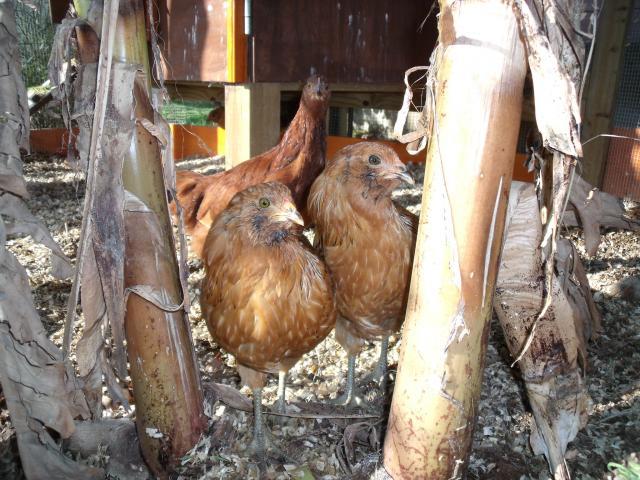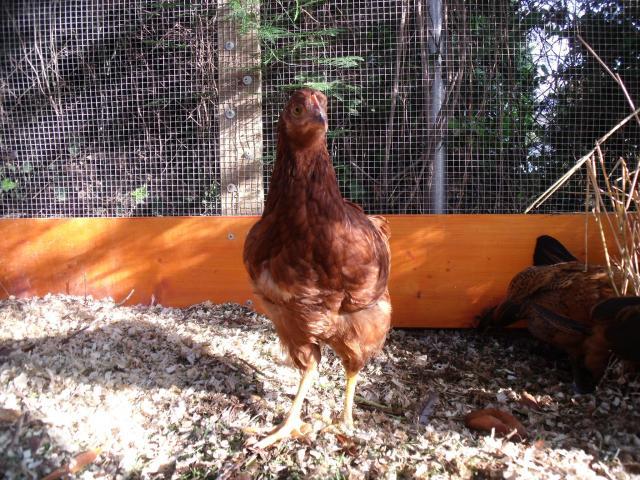 Peepo
8 Weeks: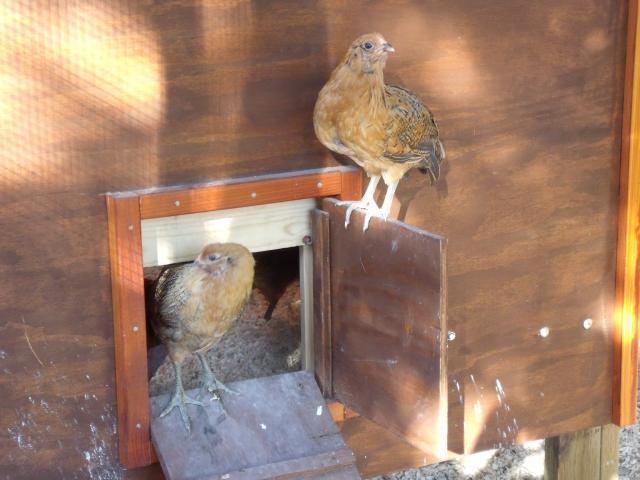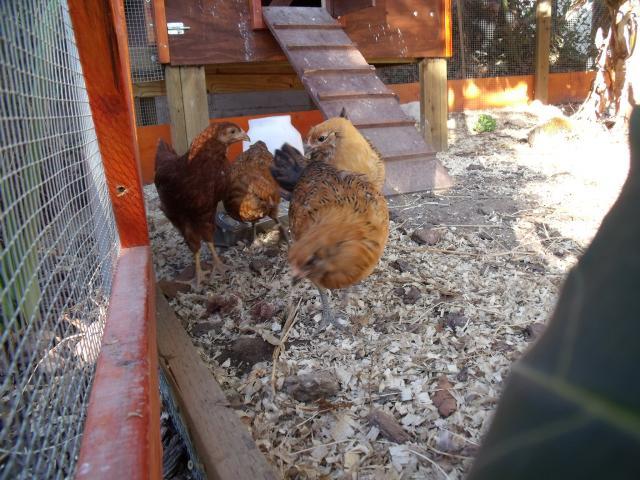 6 Weeks Old: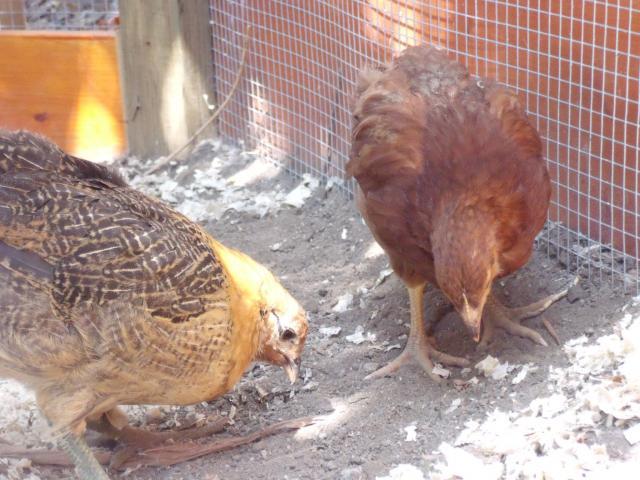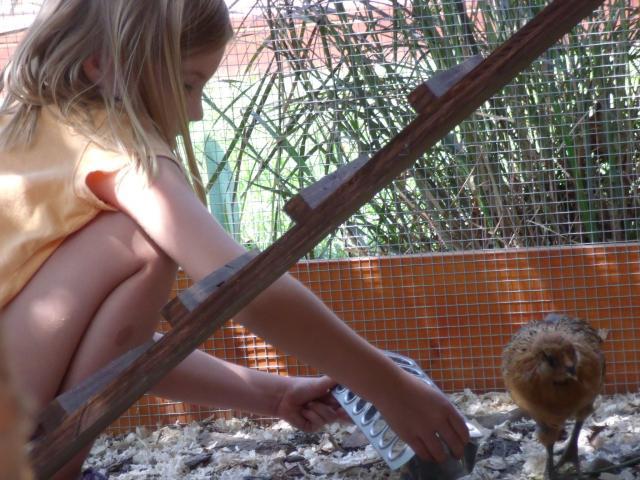 Sharing the coop with our two rabbits.
4 Weeks old: The first time outside!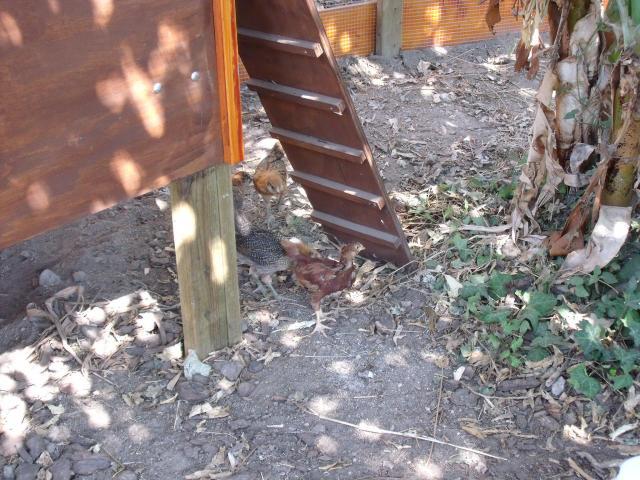 Two weeks old: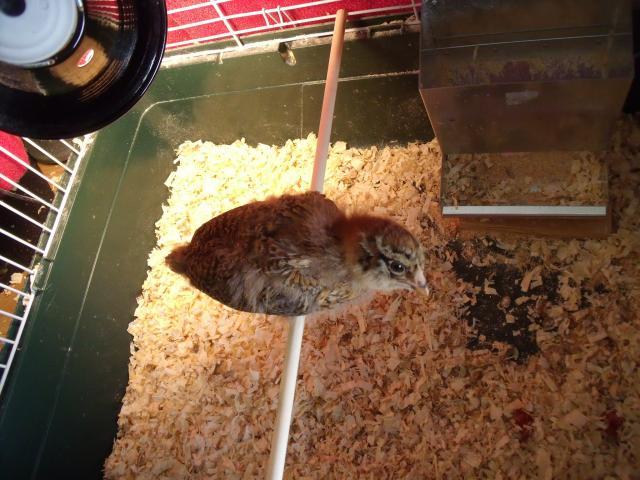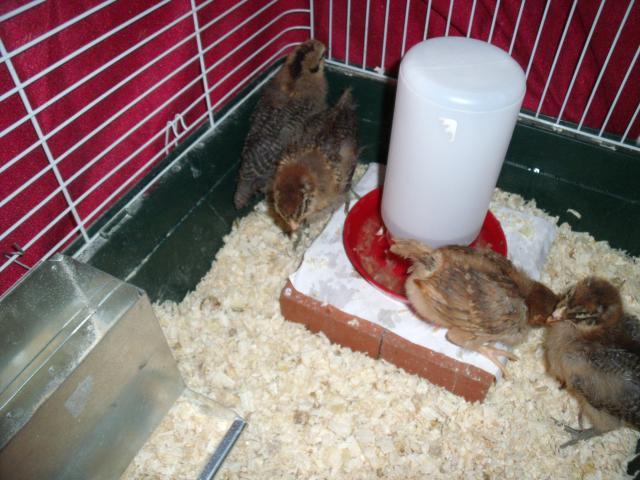 Getting our new friends.
​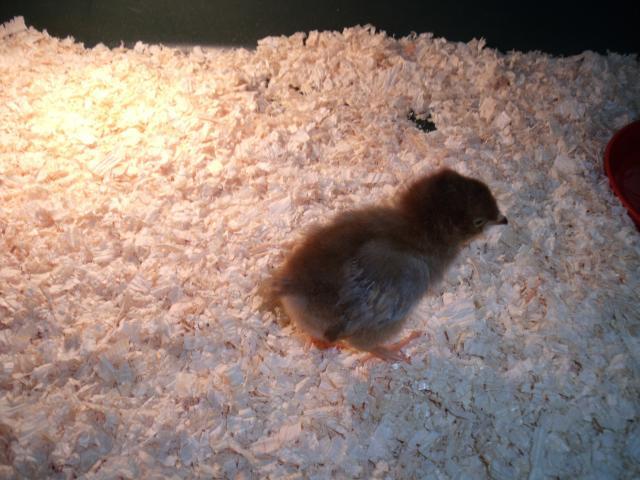 ​
Our Chicken Coop: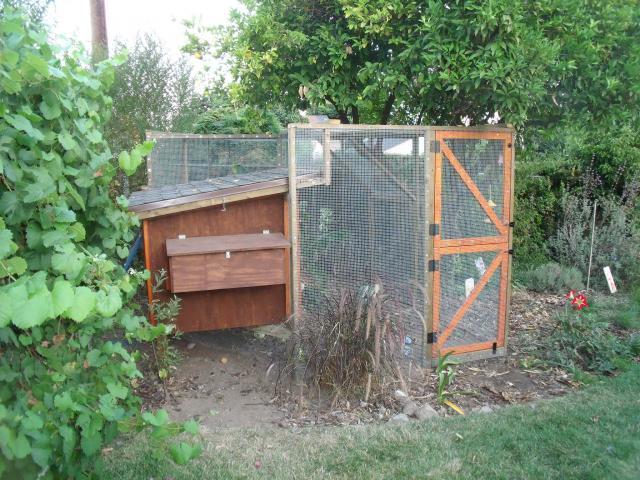 The wood posts go about 3 feet into the ground and the hardware cloth is dug in about 1.5 feet (with a poured concrete border). We have plenty of raccoons at night so hopefully this will keep them away.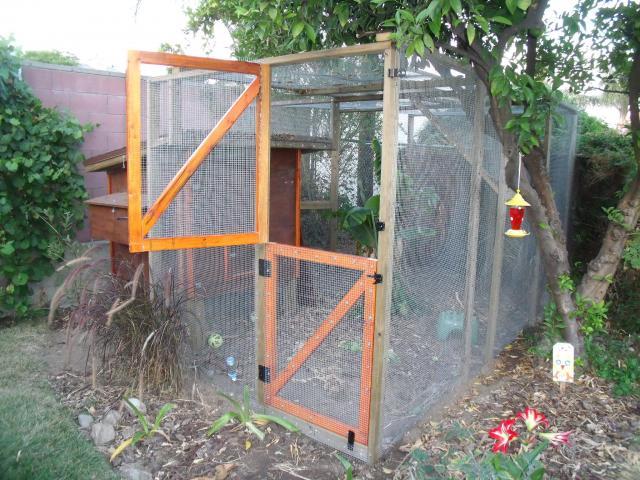 Left inside the run is a banna tree. Not sure if it will make it.​