Added a waterer to the coop.
A Home Depot bucket, Gamma screw-on lid, various adapters and nipples.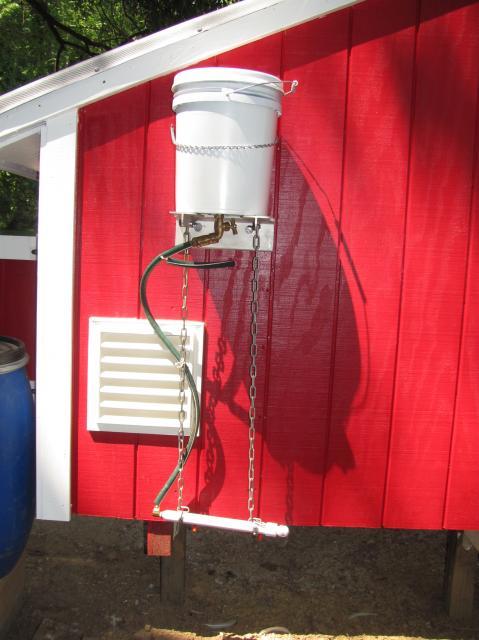 I slid the garden hose over the 1/4" id hose for protection.
So far everything is good. They had a bucket with three nipples on the bottom. So the learning curve was not steep.
This works great for the SUMMER, now for WINTER!
I have disconnected the inside watering system for the winter. The chicks will have to wait until the AM for a drink.
5 GAL bucket, black for solar loading. 3 nipples installed in the bottom. I prefer the push-in style. I drilled a 1" hole in the bucket and added a grommet to the cord. Prior to the grommet I lost 2 gallons of water in a night due to evaperation through the hole. I use a submersible birds bath heater, 250 w. Probably alittle oversized, but!