I was asked to take a few pictures of an egg developing and to show how eggs that are shipped have air cells that become "clovered".
I need try and get some more of development further along but have not had time.
.Enjoy these few I took of early development. After working with my camera we got a few taken. I held the eggs and my oldest daughter helped by taking the photos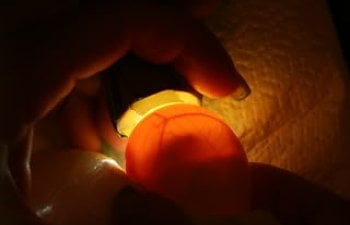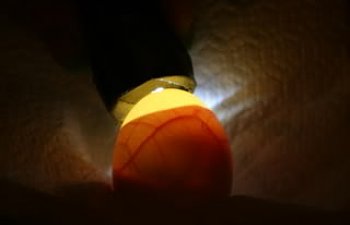 The "Clover" look on shipped eggs. This one is actually not a dramatic as some I have had.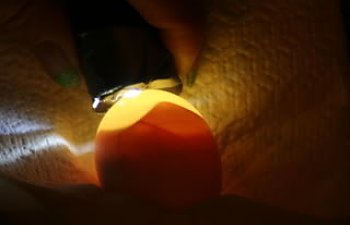 Another picture of a shipped egg's air cell.